myCRED will only available if you activate myCRED from Add-ons.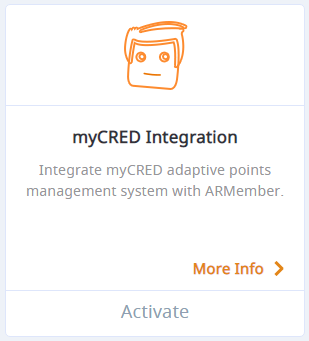 ---
myCRED Point Hook Setting
Go to Points -> Hooks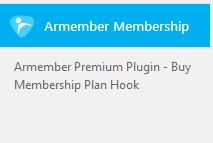 Here Select ARMember Membership and add active Hooks
You Can Setup ARMember Membership myCRED Form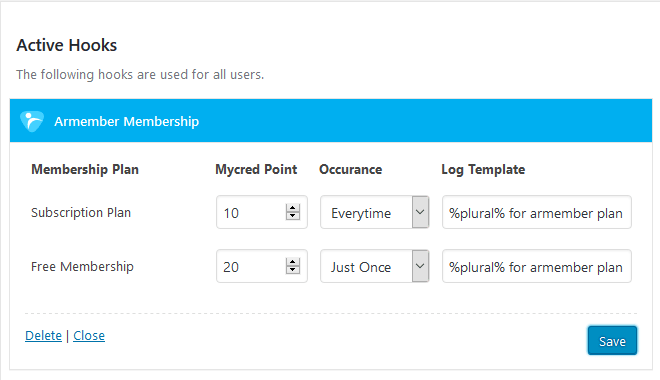 ARMember Membership myCRED provides give or take points from users for registering on the website.
This built-in hook allows you to occurrence your users with points for registering on your website.
myCRED is an adaptive points management system with ARMember. Store myCred point, occurrence, log template.
Mycred Points

Mycred Points each user register and plan purchase on your websites gets their own point.

Occurrence

Occurrence if select every time in your plan user get point plan purchase and recurring time. If select just once in your plan user get point one time with plan purchase

Log template

Log template you can set log for every plan for plan purchase user. You can see myCred log from Points -> Log