This setting becomes very useful when you don't wont to Drip whole post or page content. So, if you want to drip some specific block of content then this option will work for you.
While adding drip rules, you will find Custom Content option in Content Type drop down list. By selecting this option you will be able to add custom content and along with that one related shortcode be available there.
By using that shortcode in any page/post/custom post you can drip your specific content – the content only added within the shortcode. Other than that all things will work same as drip content for page/post/custom post.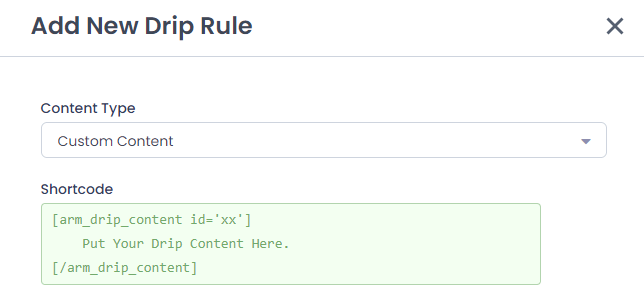 If you have created any drip rule for "custom content" – then it will be available directly in list of shortcode supported with wordpress editor. (Wordpress Editor – more information)