Go to the Invoice Template tab at General Settings page. Where you can change in default template for invoice which can be directly print out by admin from ARMemebr->Payment History.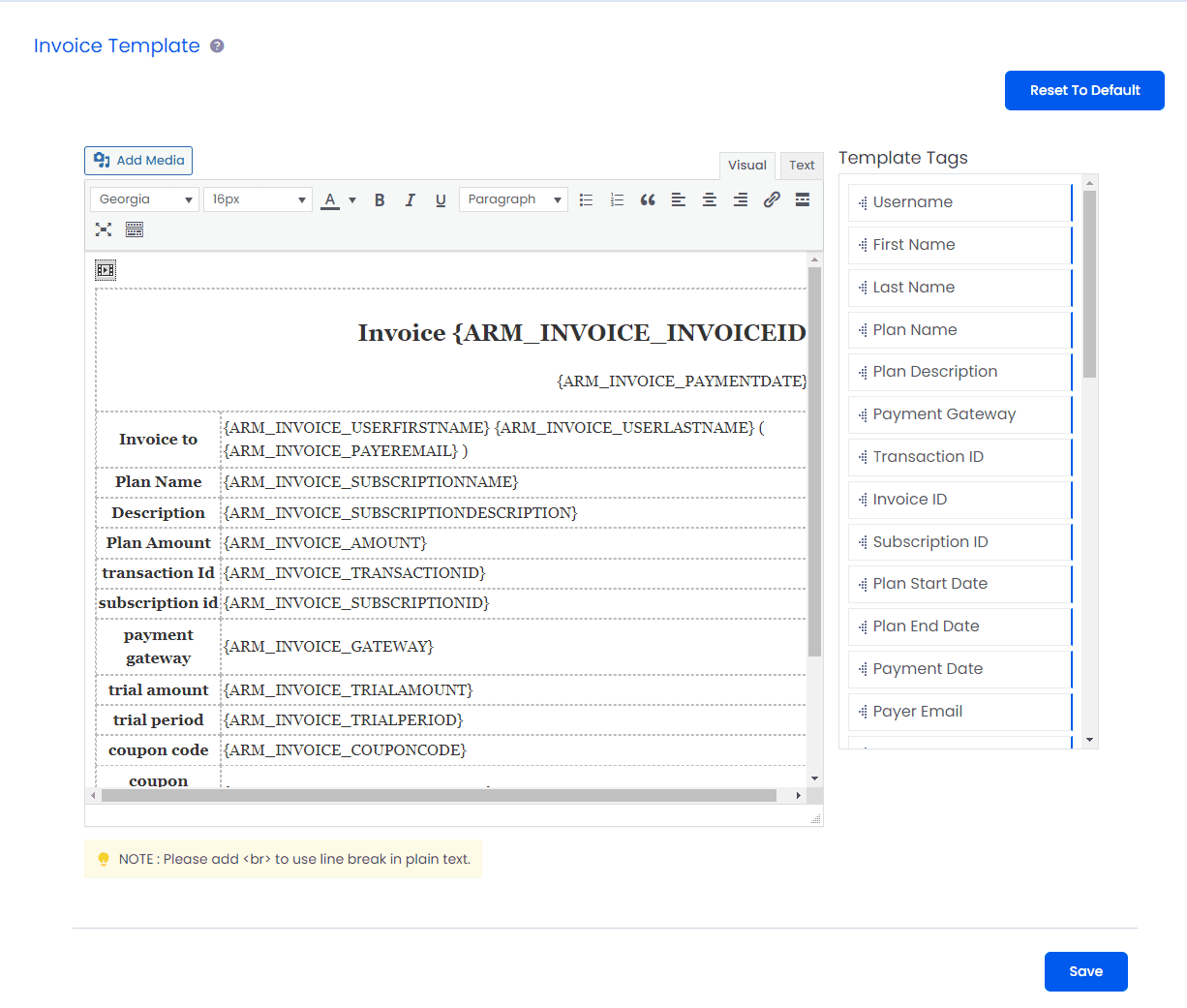 Invoice will open in popup when you click on View Invoice action button in Payment History. Here in popup Print button is available from where you can directly print out.
NOTE: View Invoice action button will come only for transaction with Success status.