ARMember supports most popular Payment Gateways which can be activated and configured easily at General Settings > Payment Gateways.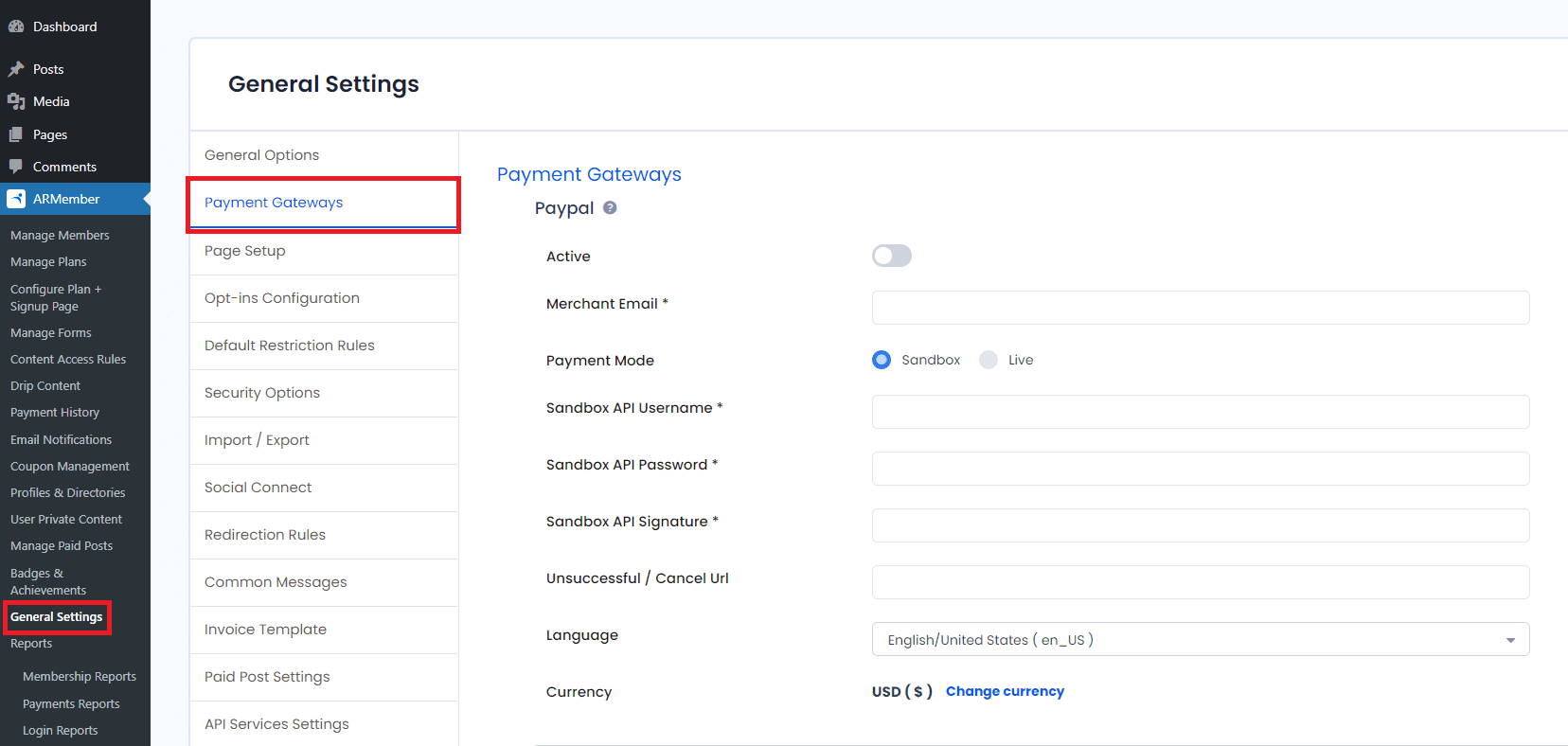 All payments done by ARMember supported payment gateways will be in default selected currency. ARMember supports 25 default currencies. You can change default currency at general options.
ARMember integrates with PCI compliant billing vendors to make sure your customer data is always safe and secure.
Please note that while uninstalling ARMember, if any user has auto recurring subscription then that will be canceled from payment gateways.
You need to active one of the payment gateway in order to accept payments for paid membership plans.
Payment Gateways Supported By ARMember
Let's see each payment gateways in brief supported in ARMember :
Important Note: If in any case Payment Amount is zero (Ex: 100% Coupon Discount, Free Trial case etc..) then user will not be redirected to related payment gateway sites and directly get added as member to site as soon as sign-up process get completed. (It will not work in case of Automatic Subscription)
ARMember also have following payment gateway add-ons.
---
Update Card Details :
Now, it is possible that user's card is expired for their active subscription and payment gets failed. For that ARMember provides facility to allow your user to update their card details and continue their subscriptions.
While you are adding shortcode for Current Membership in your page editor, you will get option like Display Update Card Subscription Button?. When you select Yes at there you will able to customize Update Card Text and Button CSS
Now when user will click on this button he/she will be either redirected to payment gateway API ( in case PayPal ) or get form open where user can update his/her card detail. For more information please visit arm_membership shortcode at ARMember Shortcode Library.