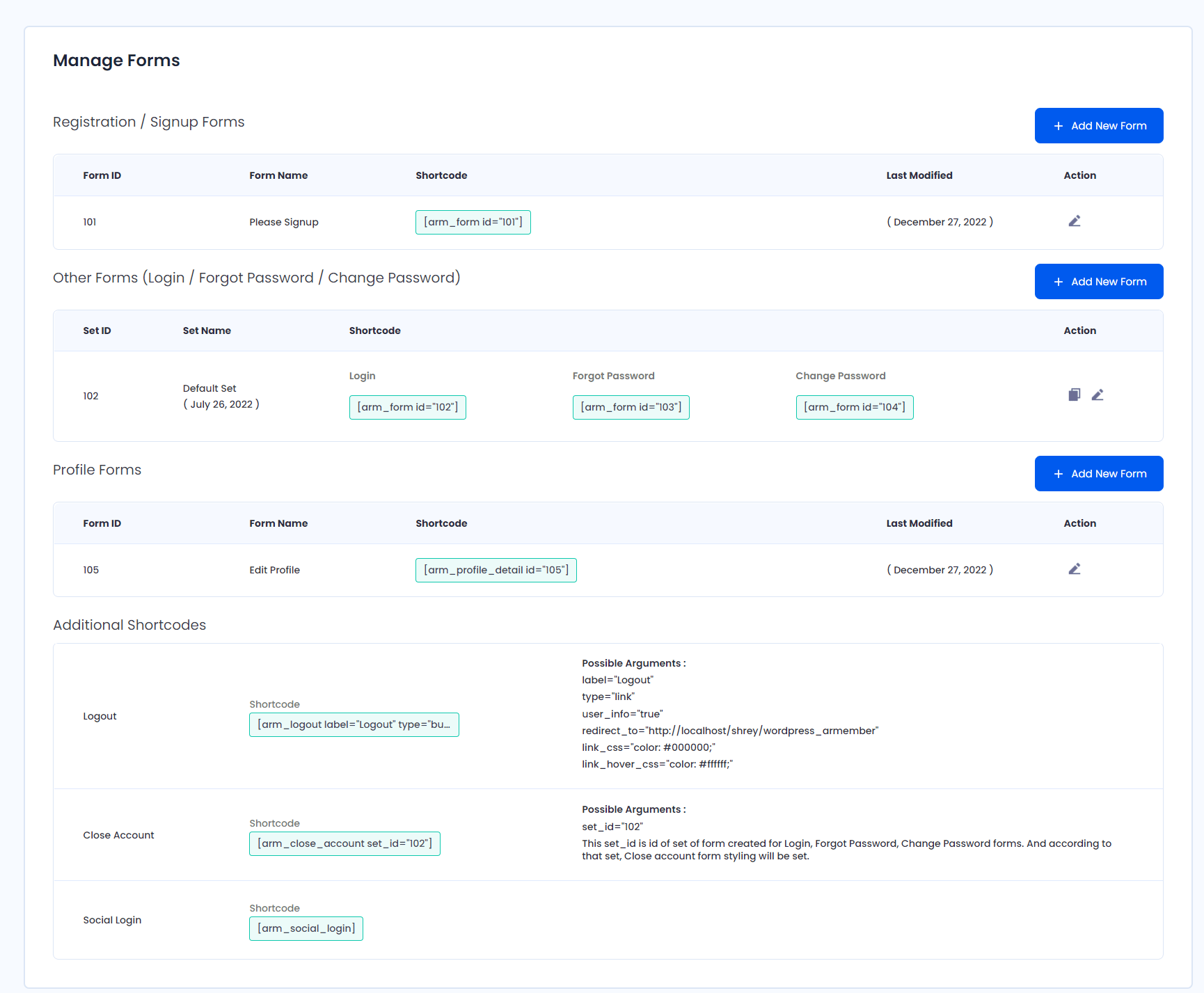 ARMember Provide fully dynamic form builder for :
Form Builder Features
Create Unlimited Registration Forms, Login Forms, Forgot Password Forms, Change Password Forms and Edit Profile Forms
Embed forms using shortcode in your site
Number of ready to use Form Templates are available.
Drag & Drop preset fields & user fields support
Different Form Layouts are available,

Material Outline (default)
Standard Style
Material Style
Rounded Style

Ready to use Preset fields & Form fields. ( No Need to configure settings.)
Font-Awesome icons Support ( For form input fields )
RTL Support
Color Scheme options to customize form layout/design.
Field Layout & Label Alignment Options
Additional Shortcodes arm_logout for Logout, arm_edit_profile for Edit / Update Profile and arm_social_login for Display Social Network Buttons.