ARMember provides facility to view, download and clear log files which are generated by ARMember Plugin. You can find debug log setting from
ARMember
->
General Settings
->
Debug Log Settings
So from the
Debug Log Settings
tab, you can find debug log and check what request is made, what response is coming back and through which payment Gateway OR Opt-ins that you are using in ARMember Plugin OR the process done by the ARMember. You can enable Payment Gateway Debug Log Settings, Opt-ins Debug Log Settings as well as Cron Debug Log Settings to view, download and clear log files.
View Log
By clicking on the
View Log
link, you will see the popup screen as like below screenshot, which shows the log for the selected Payment Gateway/Opt-in/Cron in Debug Log Settings.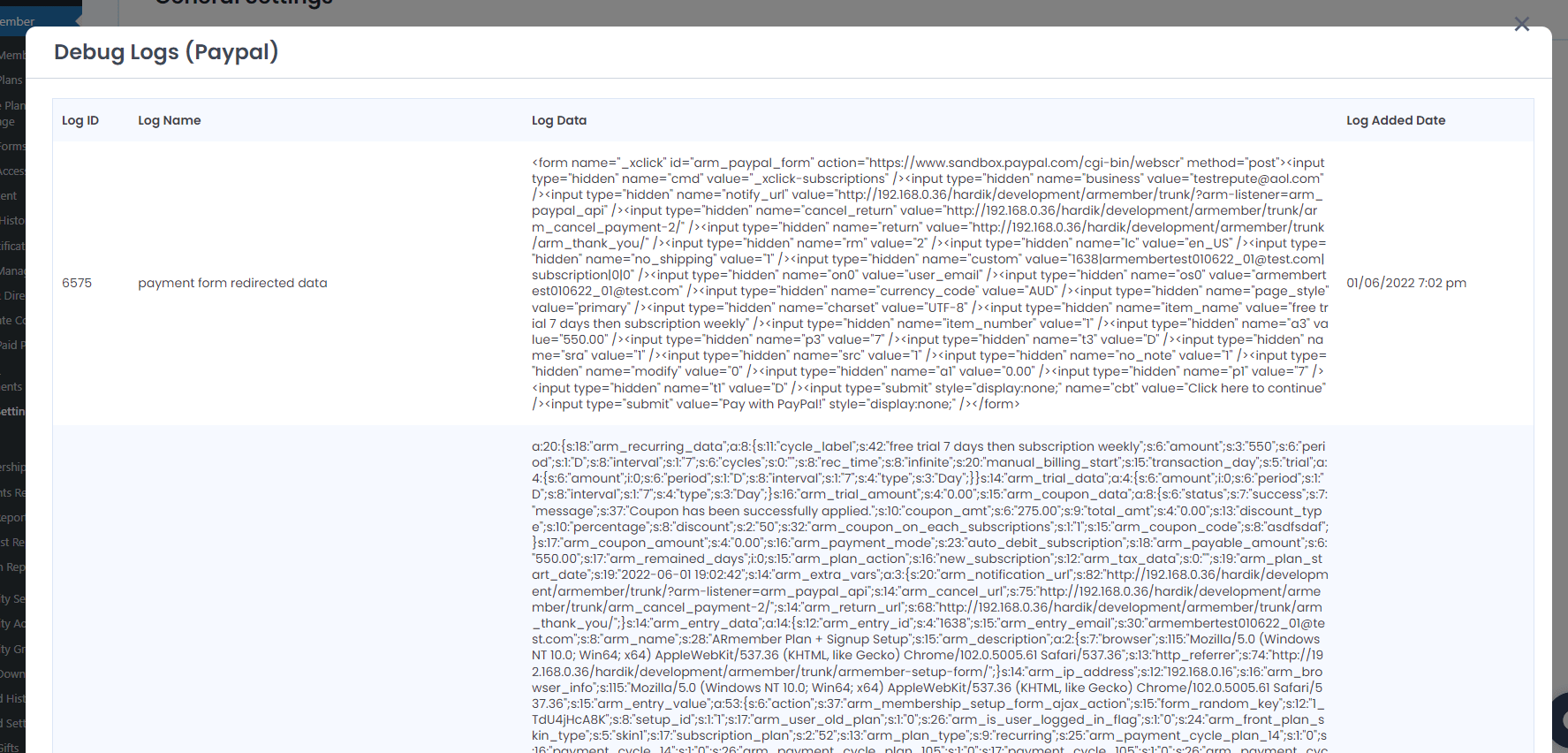 Download Log
By clicking on the
Download Log
link, you will get the all logs in a zip folder(if zip extension is enabled at your website server) or text file in JSON format will download the file. You can download logs by selecting different log durations like days, weeks, month, All and custom (date range) duration.
Clear Log
By clicking on
Clear Log
link, You are able to clear all log data from the database.