Embedding ARMember Widgets with Elementor
ARMember exclusively add Element in Elementor Page Builder, which facilitates to add forms\shortcodes in a page just like an element. When you edit your page with Elementor you will have ARMember widgets with general elements of Elementor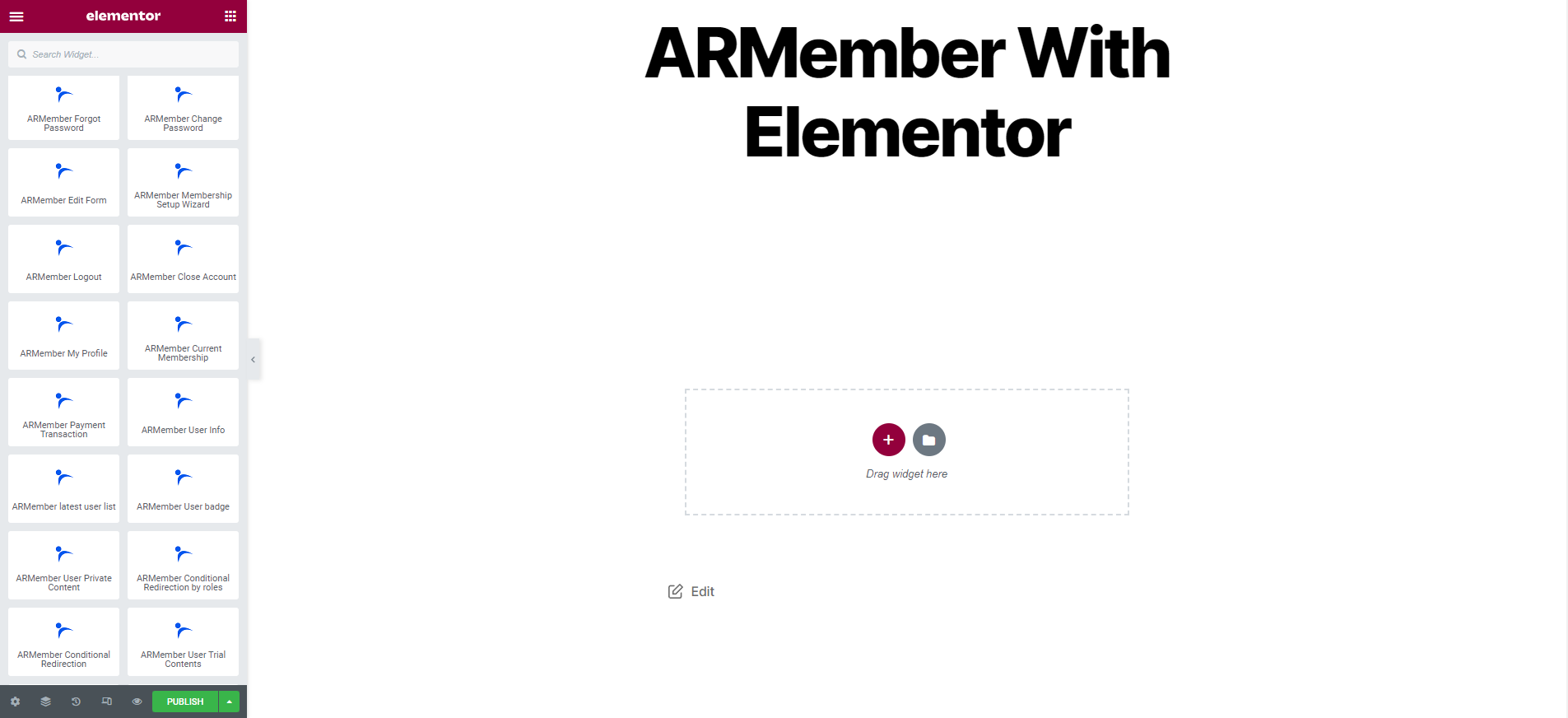 ---
ARMember Forms Elementor Widget:
Let us see illustration and understand each step for ARMember Shortcodes Widget :
You need to drag and drop any ARMember element such as Register Forms, Login Form, Forgot password, Change poassword, setup form, Edit Profile, etc. in any row/column of Elementor section in a page.

You will have ARMember Shortcode block in Elementor sidebar from where you can select/change form from your saved forms in ARMember.

You can also change the element's styling and settings options on elements. If you changes other styings and settings of element then preview of element will be updated automatically.
After complete selection of shortcode and changes of styling and settings you just need to save by click on PUBLISH/UPDATE button, That's it.
---
Available ARMember Elementor Widgets List:
ARmember Register Form
ARMember Login Form
ARMember Forgot Password
ARMember Change Password
ARMember Edit Form
ARMember Membership Setup Wizard
ARMember Logout
ARMember Close Account
ARMember My Profile
ARMember Current Membership
ARMember Payment Transactions
ARMember user Info
ARMember Latest User List
ARMember User Badges
ARMember User Private Content
ARMember Conditional Redirection Rules By User Roles
ARMember Conditional Redirection Rules By User Plans
ARMember User trial Content
ARMember Content Restriction