ARMember
Nulled

Not Safe for Your

Membership Site
It's human nature to take advantage of every opportunity that presents itself. To avoid spending additional money, we often look for free items.

That's why, rather than paying for the official premium, many WordPress users opt to obtain free ARMember nulled Plugins.

ARMember nulled versions are free to download from various unauthorized resources, but downloading a free nulled version of ARMember could put your WordPress website at risk of attacks by cybercriminals.
How can you identify the
ARMember Nulled Plugin?
Generally, nulled plugin refers to premium WordPress plugins that have been hacked or contain modified code designed to cause harm or correct information. In short, any copy of ARMember that is not sold through the official website/codecanyon should be considered nulled!
You are installing pirated software on your website when you install a nulled version of ARMember.
Why Users Need to
Avoid Nulled Versions

of ARMember?
Lots of critical reasons you need to know before installing any ARMember nulled version.
Security
Nulled software is terrible for the security of your WordPress site. It can include malicious code that can spread acress many files and put your website at risk of being hacked by other people.
Privacy
Malicious code can steal information from your website. If you run an online store or membership site, then the nulled Version of ARMember can steal your customer's data, which is very hard to detect
Affect Your SEO
Pirated WordPress plugins can kill your WordPress SEO. They can add spam links to your website or hijack your users and redirect them to harmful websites, search engines penalize your site for this kind of activity.
Legal Issues
Nulled WordPress plugins may involve copyright material that is illegal activity to distribute. You may end up paying thousands of dollars in legal fees.
No Access to Updates
Nulled software is terrible for the security of your WordPress site. It can include malicious code that can spread across many files and put your website at risk of being hacked by other people.
No Customer Support
Because you are using ARMember nulled, you will not get any official support for your in-future doubts regarding the ARMember plugin.
Why do you have to
purchase ARMember
from the official Website?
ARMember is a one-of-a-kind WordPress Membership Plugin that balances the functionality of all membership-related genres. All membership features are conveniently located under one roof and are simple to use.
The main benefits of purchasing ARMember from the official website are that you will get a 100% secure and verified membership plugin for your website. Your website will receive 0% malicious activity from us.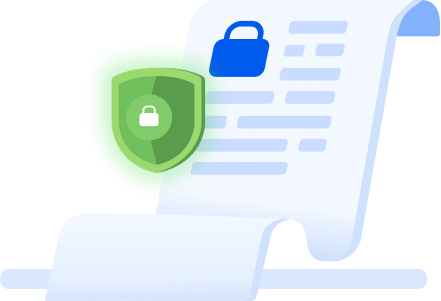 Benefits of Official ARMember Version
For all types of membership businesses, ARMember provides a limitless unique feature.
After purchasing the ARMember premium plugin, you will get a lifetime free update from the ARMember team.
Get 24/7 support for any membership plugin-related issue.
You will get acess to purchase all the essential add-ons for your membership website from our official site.
Nulled software is infected with malware, But when purchasing the official ARMember version, you will get a full-proof malware-free WordPress membership plugin that'll help you increase your website's membership rate.
Allow users to communicate in a social network, conduct affiliate programmes, offer digital downloads, and use SMS autheticate, amoung other things.
Frequently Asked
Questions
Here a list of the most frequently asked questions about ARMember.
The ARMember membership plugin integrates with all the latest features in terms of performance in a one-time package. You do not need to pay a monthly or yealy fee for plans. It is a one-time package that lasts a lifetime.