Let's see how to make a GDPR compliant privacy policy page in your WordPress site.
Please note that following information should not be considered as legal advice. So, please confirm with legal specialist.
What is GDPR?
GDPR ( General Data Protection Regulation ) is a European Union law applicable from May 25, 2018. According to this new regulation visitors in your site should be known that how their personal data is collected, used and shared in your site.
---
Make Forms in ARMember and GDPR compliant privacy policy page
To make your forms like register form in ARMember GDPR compliant simply add a required checkbox field like 'Privacy Policy'.
WordPress 4.9.6 released with a privacy policy generator which helps you to create a privacy policy page easily in your site. If are using older version of WordPress you may create a privacy policy page using other WordPress plugins.
Create a privacy policy page from Settings -> Privacy. You will see a link of Check out our guide where you can get suggestions by your plugins and themes for what content to include along with your policies.
ARMember also adds policy guide line with information of what personal data ARMember collect, which can be helpful to add guide lines in your policy content.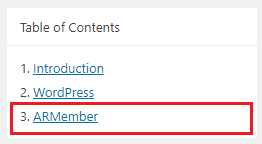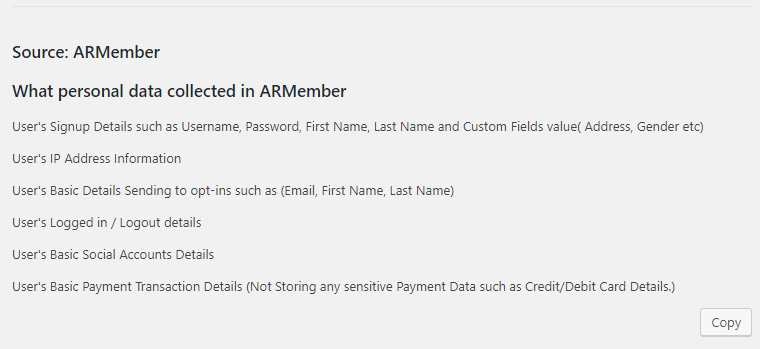 ---
Allow users to delete their account from your site
ARMember provides shortcode like [arm_close_account set_id="SET_ID"] which you can use in your page to let your users allow to delete / close their account and all of their account data.
To get more detail about this shortcode please refer How to close account?