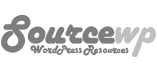 All In One WordPress Membership Plugin With Easy Integration
WordPress membership plugin which is a complete bundle to create membership system without having any advanced knowledge of programming. We provide a complete suit to create membership system to meet all your membership website requirements. A swiss knife of wordpress membership plugins.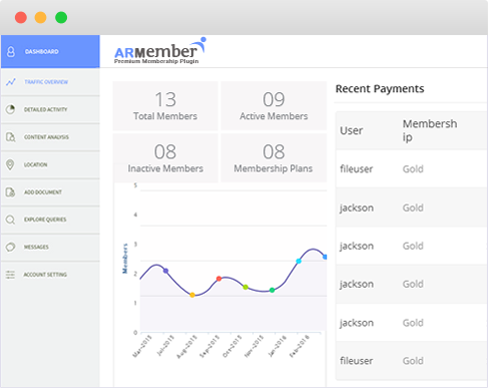 Restrict Your Website Content Effortlessly
Content restriction is key part of any wordpress membership plugin. ARMember handles it such an easy way that you can restrict any content of your site with just one click. It provides super easy interface to manage membership plan wise content and covers various components like Pages, Posts, Any Custom Post Type, Post Taxonomy, Navigation menu links(NAV Menu Lock) etc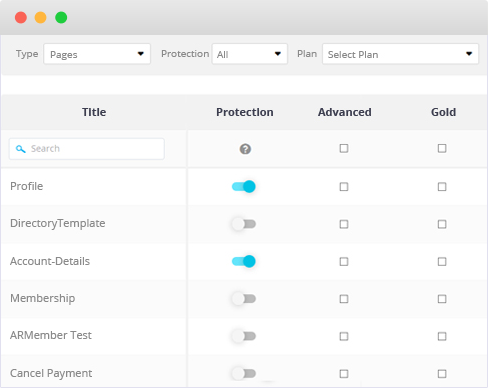 Builtin Form Builder To Create Stylish WordPress Registration and Login Forms
ARMember has advanced form builder to create stylish and captcha free forms for SignUp/Registration, Login, Forgot Password, Change Password etc. You can beautify forms with material and other different modern field styles. you can choose predefined preset fields as well as custom from fields. It also provides all forms with model popup link as well.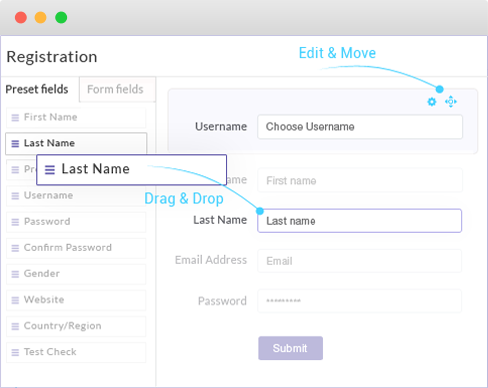 Unique Membership Setup Wizard
ARMember provides you a unique membership setup wizard which will generate single shortcode for entire process from plan selection registration/sigunp to payment processing. This makes handling of entire membership process very easy and convenient with just one single shortcode. You will be saved from placing different shortcodes for different process.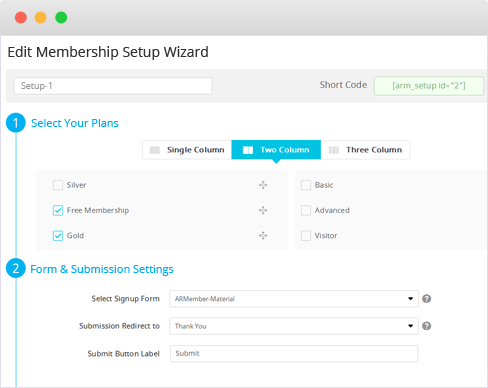 Why Choose ARMember as your wp membership plugin?
The exclusive features of ARMember make it your first choice as it is the easiest way to perfect membership site development.
Easy Member Management
You can keep track of all the common activities related to each member in a User Friendly Member Management system.
Unlimited Plans With Trial Period Option
You can create unlimited membership plans along with option of free & paid trail period facility.
Content Restriction Flexibility
Get a flexible interface for full/partial content restriction as per your requirement on pages, posts, custom posts, taxonomies, Navigation and special pages.
Multiple Payment Gateways
Numerous payment gateways including Paypal, Authorise.net, Stripe, and 2Checkout etc. We also support PCI compliant billing vendors.
Periodic Billing
Armember provides you facility to create periodic membership Subscription and collect recurring payment.
Drip/Scheduled Content Facility
An inbuilt ARMember module includes full drip content/periodic content functionality which allows you to reveal your content periodically.
Social Login/connect
There is an inbuilt module of ARmember, provides a popular Social media configuration for social connect facility with Facebook, twitter, linkedin, Google+, vk.
Member Profile & Directory Templates
ARMember provides wide range of beautiful templates for member profile and directory listing with many template customization options.
Exclusive Coupon Management
Use the exclusive coupon management system with features to configure various type of coupons including plan specific coupons.
Opt-ins (Email Marketers)
An inbuilt ARMember module provides opt-in integration with email marketing softwares like Aweber, Mailchimp, Constant Contact.
Built-in Modal Forms Support
No need for third party pop-up plugins when you have ARMember, we provide you inbuilt facility to open signup/login form in modal window.
Badges & Achievements
Easy to create badges and configure steps to achieve different badges upon various membership levels. Motivate members to earn badges and increase traffic.
Developer Friendly API
Provides 150+ action/filter hooks. So developers can customise and extended functionality of ARMember as per their requirement.
Import/Export Users & Settings
Provides compatibility to import/export users by plan and also facility to import/export global settings, security settings etc..
Captcha Free Anti-spam Facility
No need to use ugly looking Captcha in your signup/login forms for protection as ARMember has builtin anti-spam mechanism.
Email Notifications With Template
Exclusive customizable email notification facility which send notifications to users on various events. You can even create advanced notifications.
Woocommerce Content Restriction
Facility to add content restriction rules for woocommerce products and product taxonomy.
BuddyPress Integration
You can easily add access rules for BuddyPress pages and also map ARMember form fields to Extended profile field of BuddyPress.
One-Click Plugin Update
With Armember Updating Plugins is just one click away. Updates are released regularly to improve products bugs fixing.
Professional Support Team
We have efficient dedicated support team available for your assistance, so you can keep your production on track.
Translation Ready
ARmember is fully translation ready and wpml supported. You can translate it in any language of world easily.

Best membership plugin for wordpress. Powerful tool that did everything we needed. Really impressed with the attentive and fast support. Highly recommended.
Veera pal Singh

Excellent product, easy to use, and fair priced. I needed some technical support and the team resolved my issue quickly. Awesome!
Craig Sherman