ARMember provides formating options of a social icon in login form with its preview. You can set it from Manage Forms > Other Forms (set of forms) You will find settings, shown in below screenshot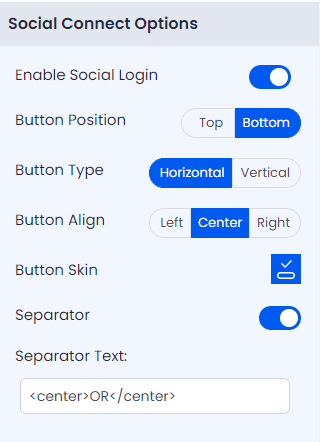 ARMember provides 7 different icons option for each social network as well as you can upload custom icon. Also you can set order of social icons for selected networks. For these settings check settings of "Button Skin" in social connect options.

Social Login Shortcode in any post/page
You can add Shortcode of any social login network, through the "Membership Shortcode" option by editing page/post.