The ARMember Online Courses addon allows you to sell Courses and Lessons.
Online Courses will allow adding Video, Audio, and HTML content as the lessons!
The Key Features of ARMember Online Courses Addon:
Easy Installation
Easy Setup and manage with ARMember
Allow managing courses from the admin panel.
Online Courses addon allow you to sell the courses and lessons through ARMember plugin
Online Courses will allow members to purchase the courses and lessons.
Online Courses allows Lessons Revealing of Courses.

Always Available
After Completion of current lesson
Every x days

Online Courses allows to generate Certificate for course completion.
Let's say, for instance, configure Online Courses and go to ARMember -> General Settings -> Courses Settings page.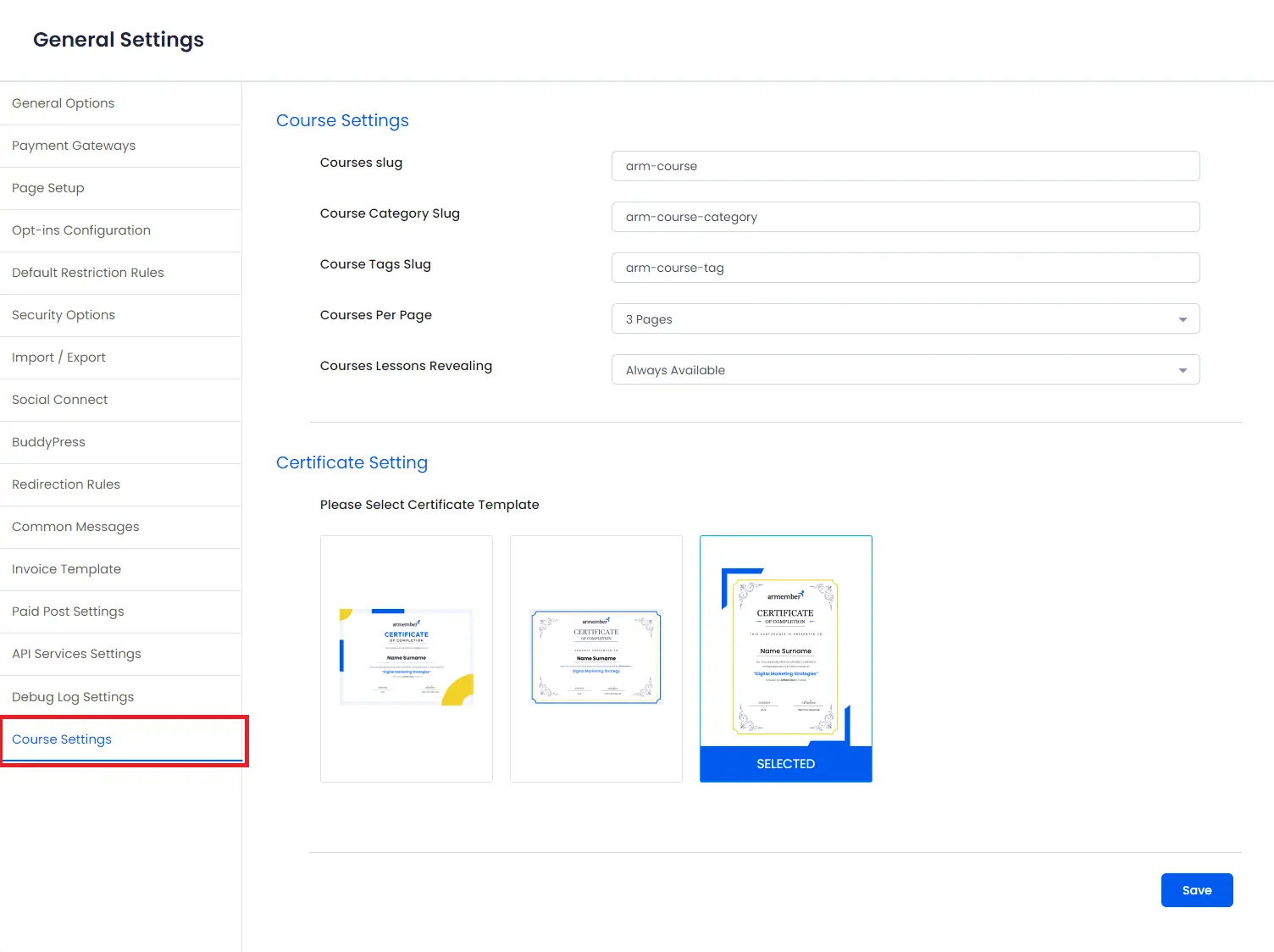 After configure Course Setting, administrator can create a course and lesson.
Video – You can upload a direct video, set the video URL or embed the video code.
Audio – You can upload direct audio, set the audio URL or embed the audio code
Text/HTML – Content set in the description section will be displayed.