Invoice & Tax will only available if you activate Invoice & Tax from Add-ons.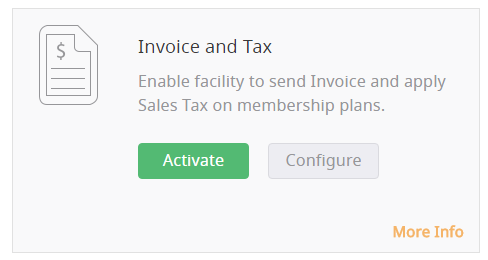 After activating this module, you will able to add sales tax in plan+signup page and generate Invoice of each order.
Invoice
Go to the Invoice Template tab at General Settings page. Where you can change in default template for invoice which can be directly print out by admin from ARMemebr->Payment History.
If you want to reset to "default template" again, then click on Reset To Default Template button. Do not forget to keep back up of template code as after resetting all chages in invoice template will be gone.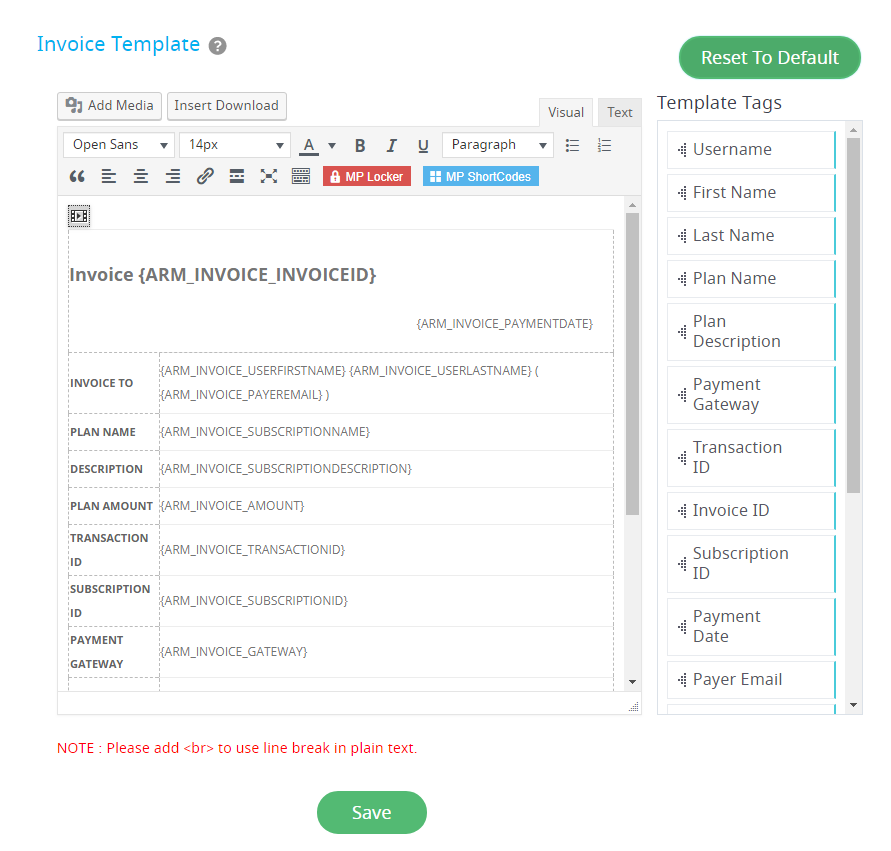 Invoice will open in popup when you click on View Invoice action button in Payment History. Here in popup Print button is available from where you can directly print out.
NOTE: View Invoice action button will come only for transaction with Success status.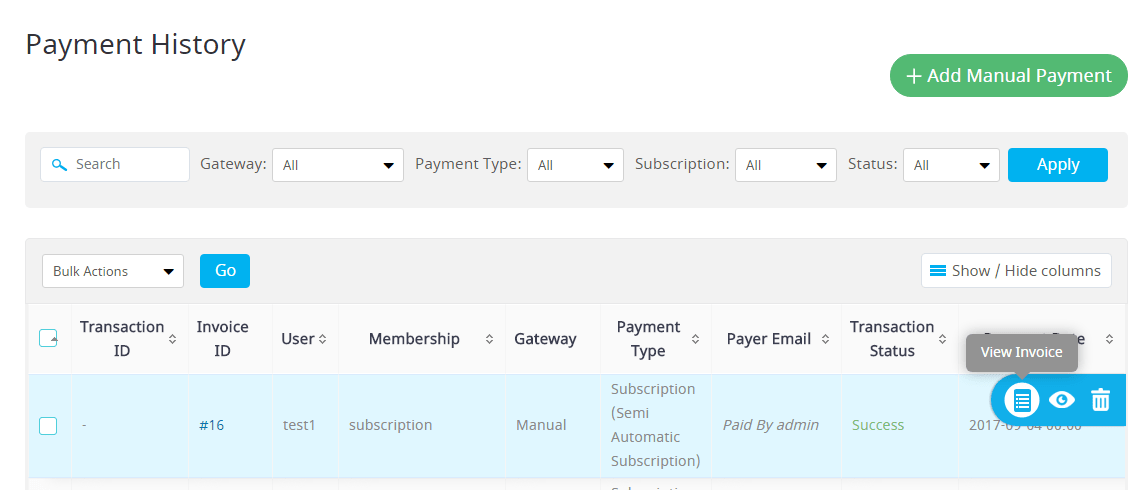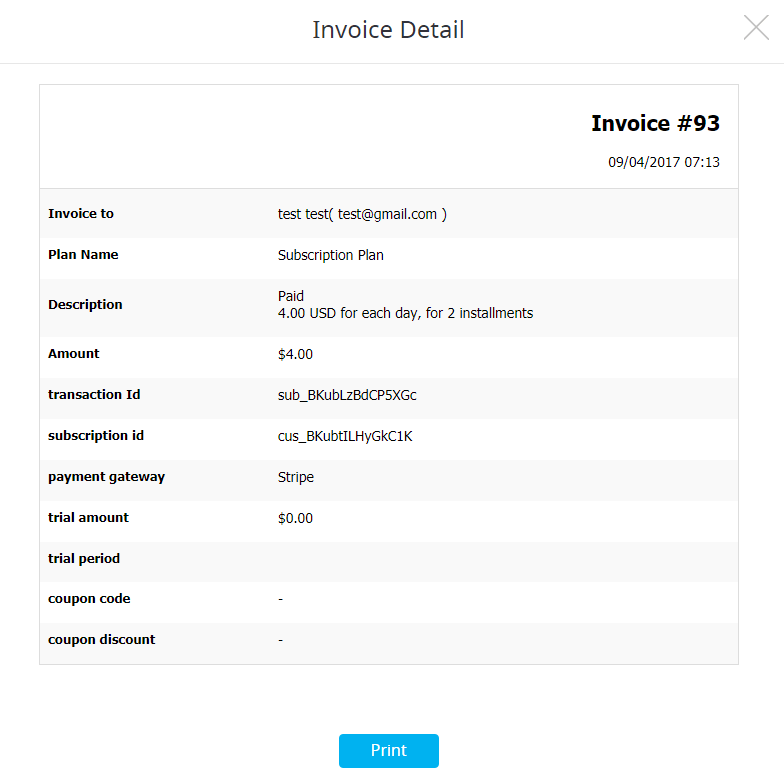 Sales Tax

If this switch is enabled, then you can set percentage sales tax that will be applied on final payable amount on plan + sign up page. If coupon is applied on plan amount, then tax will be applied on (final payamble amount = plan amount-coupon amount). If membership plan is opf recurring type, then tax will be applied on every recurrence.
Any change in sales tax rate will not affect already started subscriptions.
If you want to add tax percentage and total amount applied on final payable amoiunt in payment summery, then you can add [TAX_AMOUNT] and [TAX_PERCENTAGE] shortcode in payment summery from 'Configure plan+Sign up page' settings.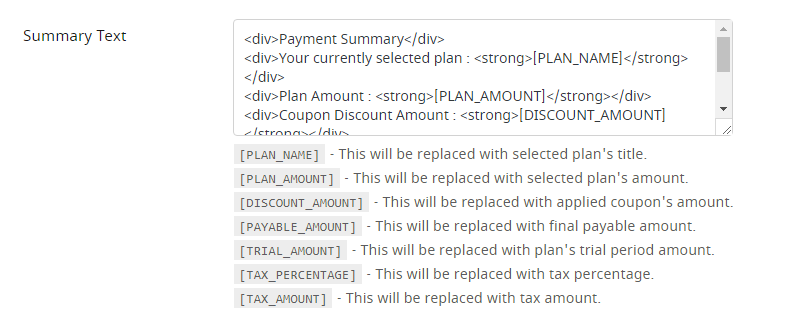 You can add tax in email notifications and in invoice too. Template shortcodes are available for both.