Zapier is made to help you connect the popular apps you use every day (Mailchimp, Instagram, Google Sheets, etc.) and dramatically improve your workflow performance by managing all tools from just one dashboard.
This means you can sync all third-party apps that help you run the ARMember-based website under one roof via Zapier.
Each so-called "zap" starts with a trigger – an event that initiates the workflow. You can selectively choose ARMember triggers that will be sent to Zapier to set multiple management things on autopilot (e.g. send targeted automated email with Mailchimp to your membership subscribers, automate social media posting, etc.).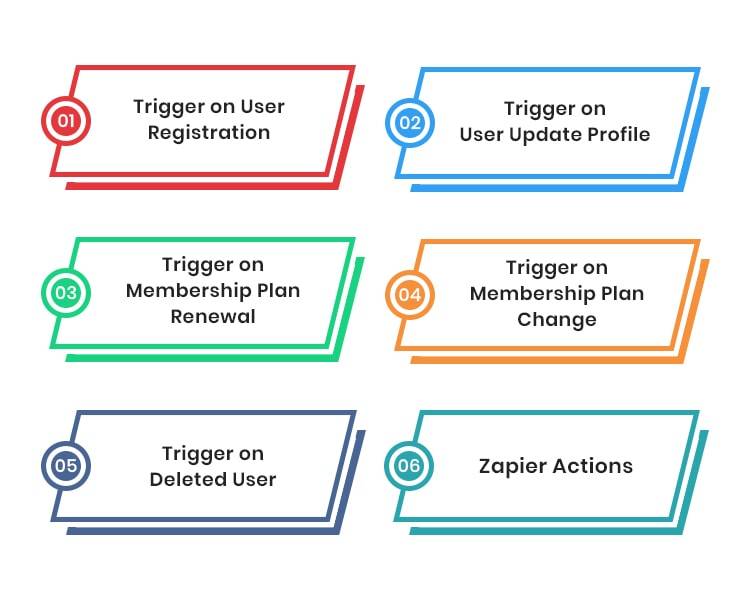 It's a two-way synchronization, so the ARMember addon can send membership data to Zapier based on the following triggers:
User Registration trigger
User Update Profile trigger
Membership Plan Renewal trigger
Membership Plan Change trigger
Membership Plan Cancel trigger
Deleted User trigger.
In its turn, Zapier can send data to ARMember and enable the addon to perform the following actions:
Create a username/member or update member details
Assign a membership plan to a user
Add custom meta values.