ARMember's opt-in is one more powerful addon that truly amplifies the lead generation capability of ARMember-based membership websites. It simplifies the process of building and maintaining the mailing list of your new and existing users/members.
You can find and activate this free and in-built addon simply by navigating to the ARMember > Addons section. After that, you will avail of its complete configuration setup from ARMember > General Settings > Opt-ins Configuration window.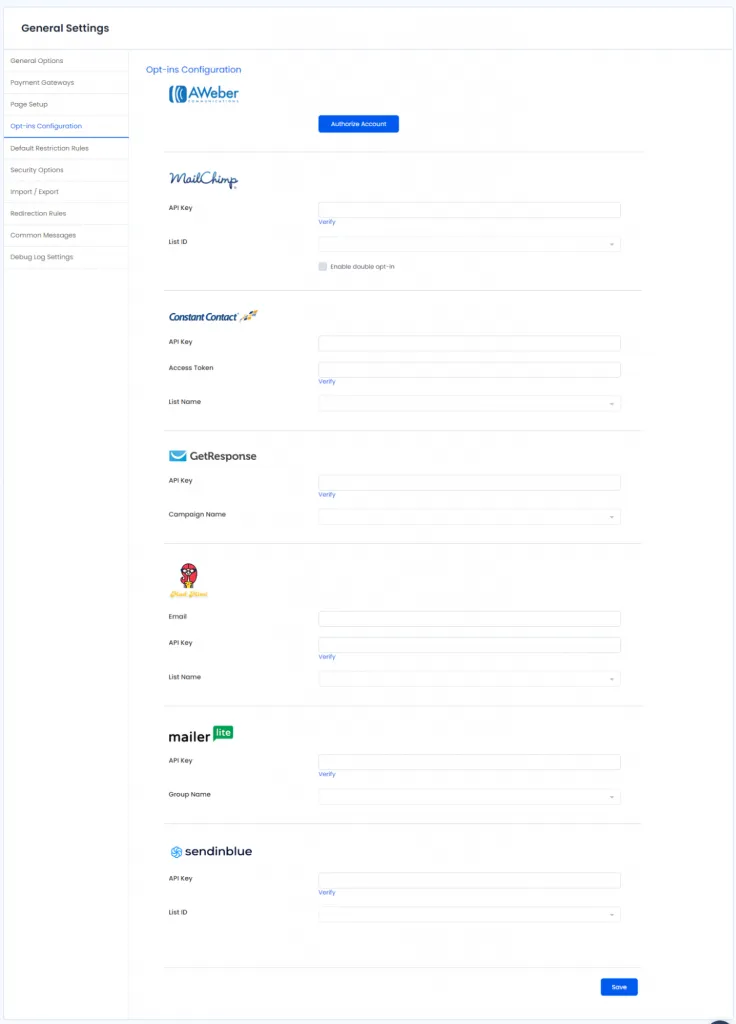 Activating this addon keeps you away from manually maintaining your email list as it automatically manages everything immediately when any new member joins your membership website.
The setup process for the ARMember opt-in addon is also remarkably straightforward. It only asks for the API key and other necessary details to verify your email marketer account. After that, it will automatically fetch the list or campaign name from the linked account.
Upon completing the entire configuration setup, it will automatically add newly registered users/members to the specific list of subscribers.