ARMember offers the most essential and time-saving feature of user import and export. This powerful functionality lets you easily back up existing users' data along with their data migration.
Upon navigating ARMember > General Settings > Import / Export, you will have all the required setting options for importing and exporting users/members' data under a single roof.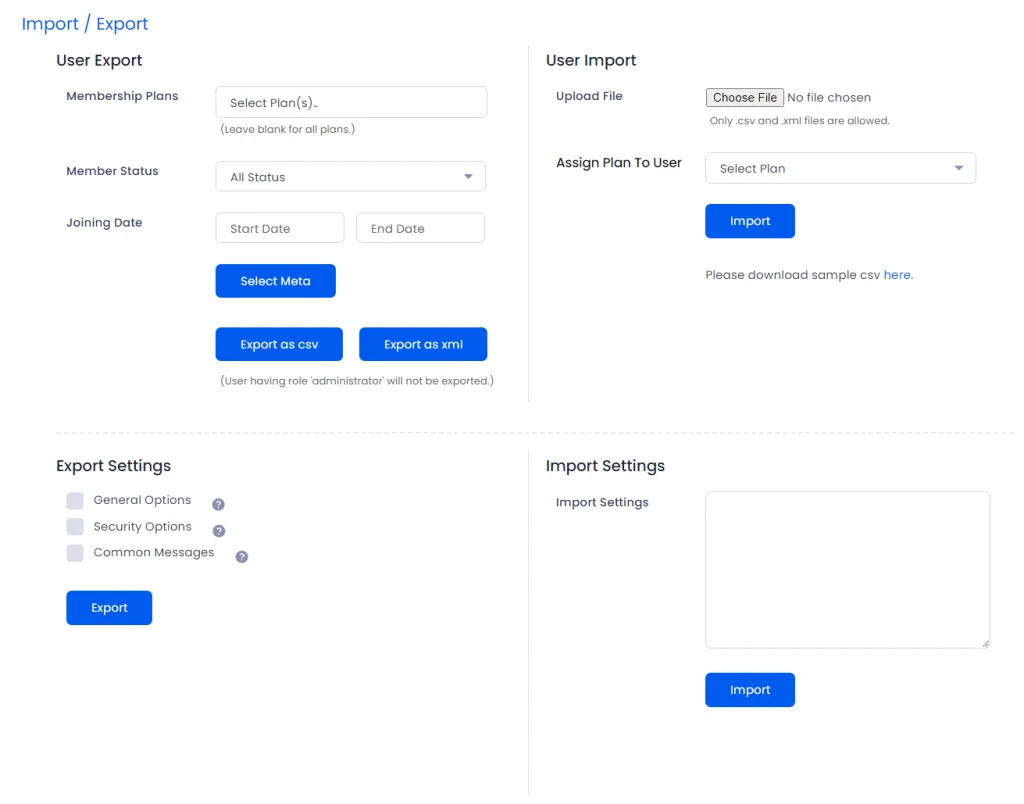 While exporting users' data, ARMember provides three options, i.e., membership plans, members' status, and members' join & end date based on what you can export the comprehensive users' data. Select the required information and click "Export as CSV" or "Export as XML" in whatever format you want to export users' data.
On the other hand, if you want to import previously exported users' data, you can easily import it in the .csv or .xml file format. Moreover, you can also assign a specific plan to all the users at the time of importing users' data.
Thus, import/export users functionality lets you seamlessly take backup of all the existing members and migrate their data whenever required without installing any external import/export plugin.