ARMember's user private content addon offers excellent functionality for creating and protecting user-specific exclusive content on your membership website. Such restricted content can be accessed only by specific users/members defined by the website owner instead of all the members. That's why it's also known as user-private content.
Let's understand it with an example. If you want to set "ABC" content on one article for member-1 and "XYZ" content on the same article for member-2, then ARMember user private content addon will simplify the process in just a few clicks. Such restricted content can be any digital content, i.e., pages, articles, audio or video tutorials, downloadable files like PDFs, images, or anything else.
Activate this free and built-in addon from ARMember > Addons section in your WordPress dashboard to create user-specific content without installing a third-party plugin on your membership website. Once you activate the addon, you will find the "User Private Content" option under ARMember in the left-sidebar of your WordPress dashboard.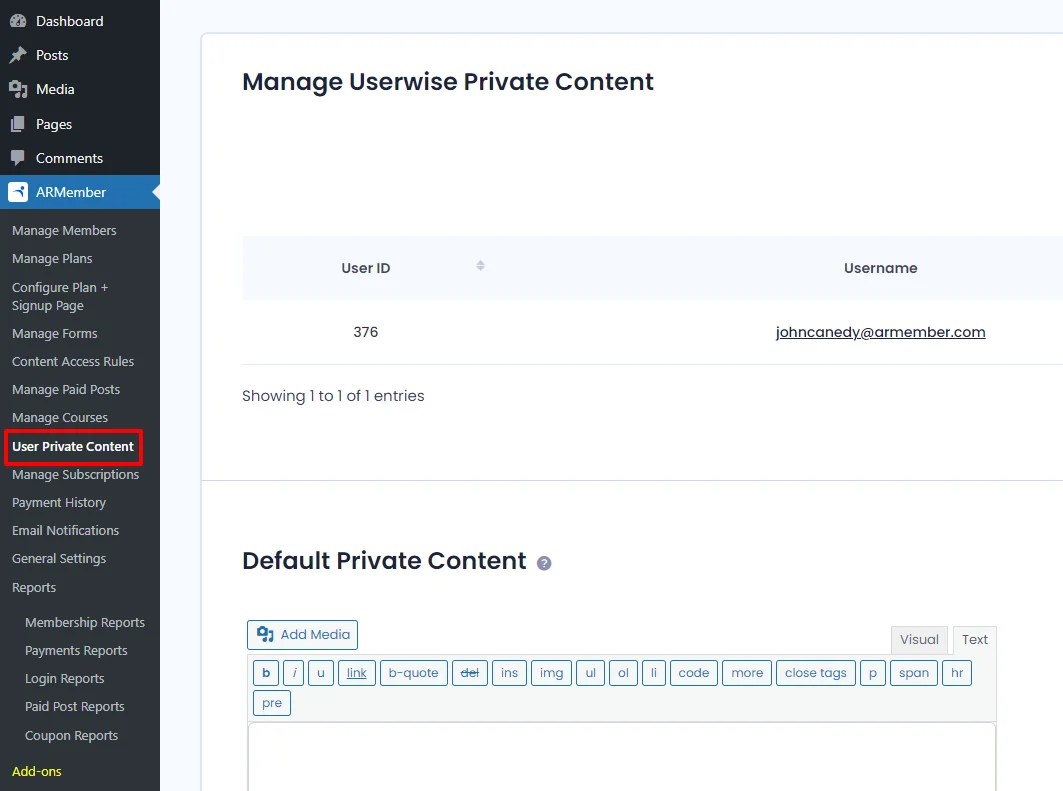 Clicking that option will take you to the window where you will find a "Add Private Content" button. So, now you're all set to create your first user-specific exclusive content. Copy the shortcode given there and paste it into any article or page where you want dynamic and exclusive content.
All in all, it's just the process of 4 to 5 clicks to create restricted or protected content for as many users/members as you wish.