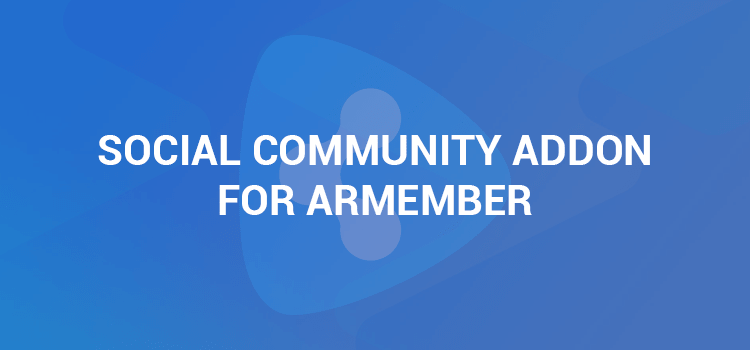 ARMember Social Community addon includes all of the features you've come to expect from any online community, like stunning user profiles from where user can send/accept friend requests to each other, communicate with each other through private messages, user can keep track of other user's activity, user can give review to each other, user can add post(s) with and can show as news feed.
When ARMember Community is activated you will see two sub menus added in ARMember menu which are,

Community Settings
Community Activities
Community Settings
ARMember – Community for your website from here you have different options and facility to be enabled/disabled for Social Community.
There are another following options to enable/disable community sections from user's profile simultaneously with given below sections.
Allow Friendship
Allow Private Messaging
Allow Follow / Unfollow
Allow Review
Allow Post
Allow Activity
Email Notification Settings
---
Community Activities
You can manage all user's community activities here in individual three tabs, Manage User Posts, Manage User Reviews and Manage User Activities. Here you have filters and actions like spam, Delete etc.. which can be helpful to you.