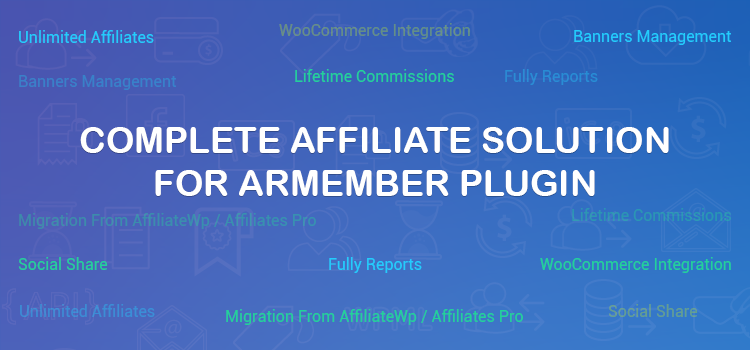 ARMember affiliate plugin lets you run your own affiliate program and allows you to create and reward (pay commission) your affiliates for referring other users to your website.
When a user pay for ARMember membership plan on your site, this addon will check to see if the user was referred to your site by an affiliate. It will then give commission to the affiliate who referred the user.
The referral rate used to calculate affiliate commission can be set on a per-membership basis.
Also using this plugin, you can create Banners or Text Links that allows your affiliate users to easily promote your web site.
How ARMember Affiliate Works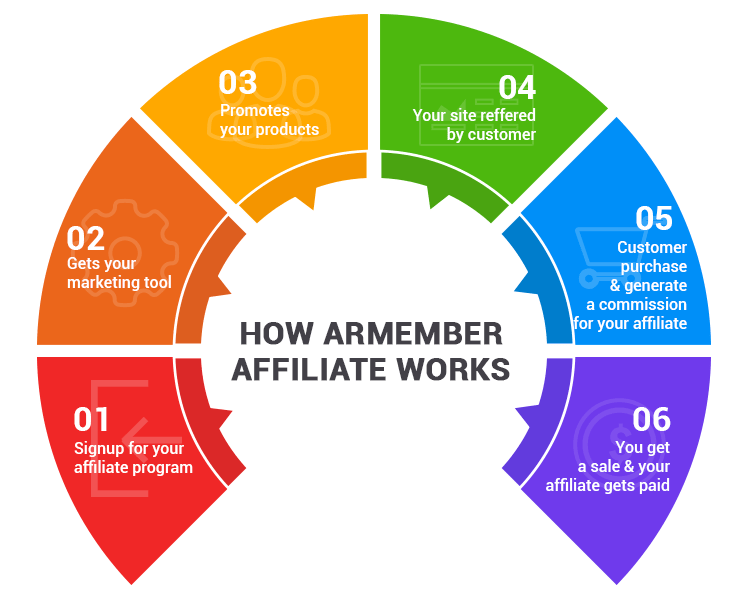 ARMember affiliate plugin allows to manage all payouts and keep track of affiliate statistics like Total Earnings, Current Month Earnings, Total Payment(Paid), Current Month Payment(Paid), Total Payments(Unpaid), Current Month Payments(Unpaid), Total Visitor, Current Month Visitor, Total Referral, Current Month Referral, Total Affiliate User, Current Month Affiliate users.
Here are some important features of plugin
Unlimited affiliates

There is no limit for number of affiliates that can promote your products and services

lifetime commissions

allow your affiliates to receive a commission on all future purchases by the customer

banners management

provides different banners that will help your affiliates to promote your products and services on any website with and embedded code

social share

social media buttons provided for your affiliates to share their affiliate link on Social Network

Fully Reports

Different stats for Affiliates activity, referrals or periodically Payouts are available

WooCommerce Integration

affiliates will get commission on each order of WooCommerce product which he has referred

Migration from AffiliateWp/ Affiliates Pro

Just few clicks to migrate your existing affiliates from AffiliateWP OR Affiliates Pro to ARMember affiliates plugin