7 of the Effective Event Calendar Plugins for WordPress 2023
May 24, 2021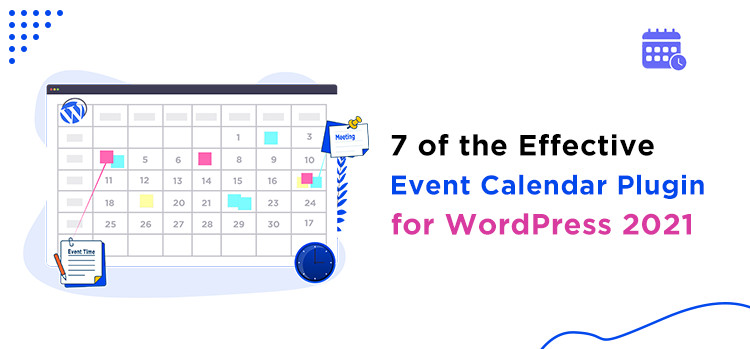 When you have an online business website built with WordPress and your business concern is for organizing any small or large events or maybe a corporate conference, or events that require you to invite your customers or visitors for joining your events.
For that, you need to provide the facility to register for your event, accept visitors booking, integration for
e-commerce platforms
like WooCommerce, payment gateway integration, and other customization options.
Now, when we talk about WordPress, scheduling events directly from the WordPress dashboard cannot be easily done.
If you got to do it manually from your WordPress admin, then there remains a bottleneck of hefty coding work but still, you won't have the ability to have full-fledged features you need to showcase the top-notch event calendar for your WordPress website.
If you are looking to add an event calendar on your WordPress website in a hassle-free way, then that is exactly what we are going to cover in this article.
We will discuss some of the top event calendar
WordPress plugins
that will help you to show event calendars on your WordPress website with so many options like managing tickets, online reservations, appointments, and more!
Let's dig into the plugins list!
Event Calendar WordPress Plugins List!
All-In-One Event Calendar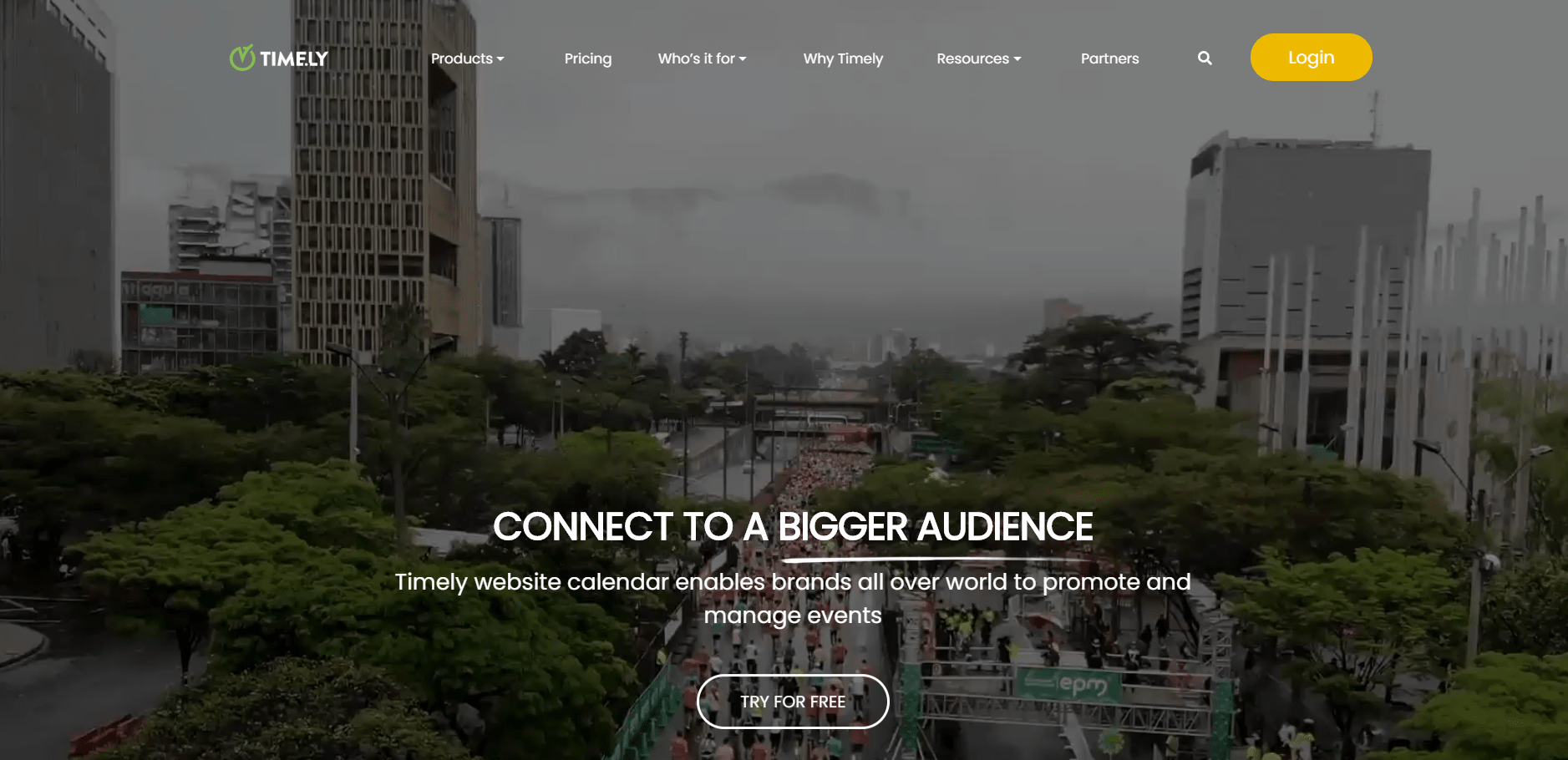 All-In-One Event Calendar
is a powerful Event Calendar Plugin for WordPress that lets businesses and brands promote their events and list them in a super easy manner.
This awesome plugin is powered by Timely that provides a great user interface and with a visually clean design with the highly advanced set of features that is perfect for giving a great user experience, you can create and display the most advanced calendar for your WordPress website, you can create and launch your events on the fly.
In short, with the use of the All-In-One Event Calendar plugin, you have the facility to make use of its social share features and share it anywhere across the globe.
Let's have a glance at some of the notable features of the All-In-One Event Calendar:


Allows you to promote your events to a vast audience by providing the facility of twitter auto share, sell tickets through your calendar, sending the calendar as a newsletter, and more.


Facilitate to display your calendar on the Map view.


Display your featured events in a slider.


Provides facility to create the categories, tags, Venues, and with the organizer filter options,


Timely tickets and RSVP availability with the use of a separate add-on to configure after the calendar is active.


Provides facility to import/export iCalendar feeds and easy sharing with Google Calendar, Apple iCal, MS Outlook, and many others that accept .ics feeds.


Offers the posterboard View, Agenda View, Stream View, Month, and Week View.


Facilitates the EventFinder import option for your selected location.


Further, if you want to see the reports related to tickets and invoices for a specific date range, then you can easily get that data from the reports tab of Timely.
Pricing: This plugin offers both free and paid download options. The Pro plan for Timely starts from $14.99 / Month
Events Manager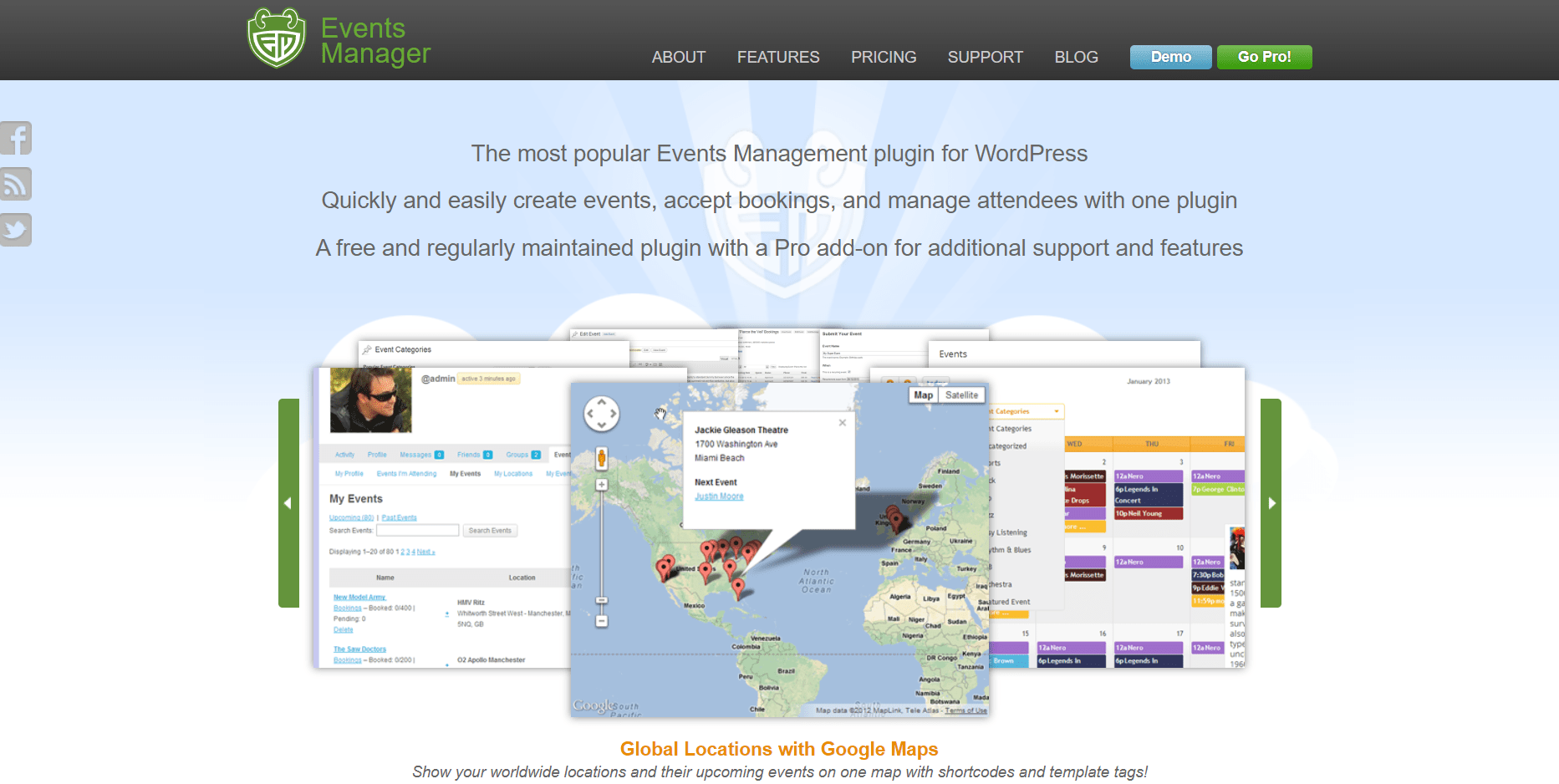 Events Manager
is a best-in-class event management WordPress plugin that can help you to effortlessly create events, allows the options to accept bookings for your events along with accepting payments with the use of various payment gateways like PayPal and Authorize.Net with the use of Pro version of Events Manager WordPress Events plugins.
Additionally, you can very well manage attendees of your created events with the use of this impressive plugin.
Here is the features list of Event Manager:


Provides facility of the event management to organize an event with categories, tags, and more options


Allows you to create yearly, monthly, weekly, and daily events.


Adding event images and displaying thumbnails using our placeholder formats.


Creating and editing location Venue and Management.


Offers a booking events facility for your users and they don't need to even worry about registering.


Allows you to add tax rates or surcharges to your price.


Creating various tickets with different pricing options for your created events


Offers easy widget option to place your Events, Calendars, and locations to the sidebars.


Simple and easy-to-use shortcodes that can be placed on any page, post, or within the event description as well.


Apart from that, the Pro version of this wonderful plugin provides an advanced feature of sending automated event-specific emails including sending admin emails to an additional address.
Plus, there are other options like viewing transaction history, creating coupons, and discount codes which you can apply to all of your events, customizable booking forms to use for various events.
Pricing: Offers both free and paid versions. The Events Manager Pro can cost you $75 / year for a single website usage (1 Year of Pro support and updates available)
My Calendar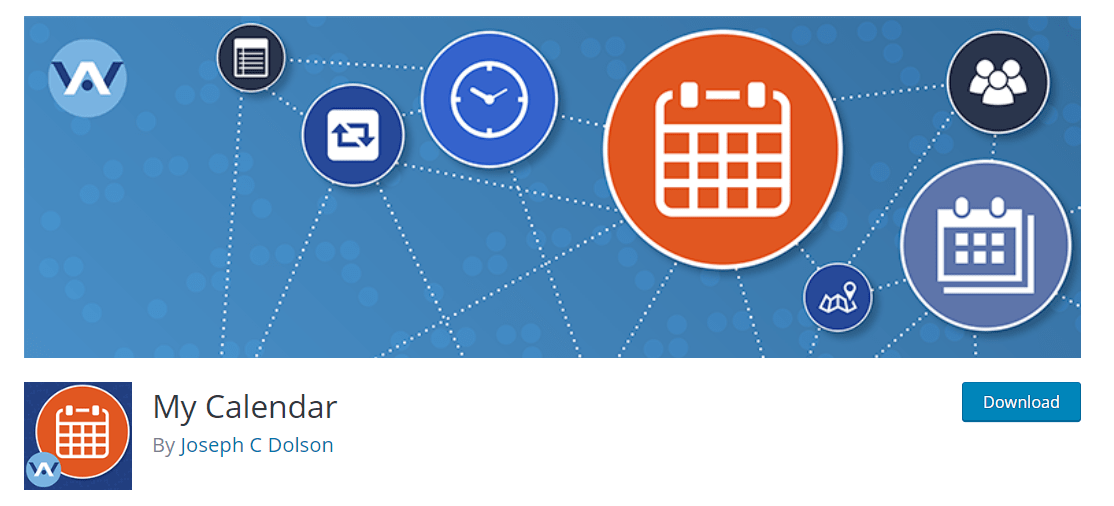 My Calendar
is a featured-rich WordPress event management plugin that offers so many customization options to showcase the events.
This plugin is the best option to show various calendars on your WordPress website. Even if you are looking to display multiple calendars on WordPress multisite, then you can easily display multiple calendars by categories, locations, or authors of the events.
Luckily, you also have the feature to automatically have your event posted to Twitter. Simultaneously, you can also set up an email notification each time a new event is scheduled.
Here is the Features list of My Calendar:


Allows you to schedule recurring events


Provides facility to publish an event from the visitor's side


Creating a new event while writing a new post or page


Shortcodes generator to create customized views of My Calendar


Allows you the option to add custom CSS styles


Easily import events from iCal sources


Provides options for the advanced search for the date range, location, keyword, or author.



Pricing: My Calendar Pro can cost you $49 / year for a single website license.
Sugar Calendar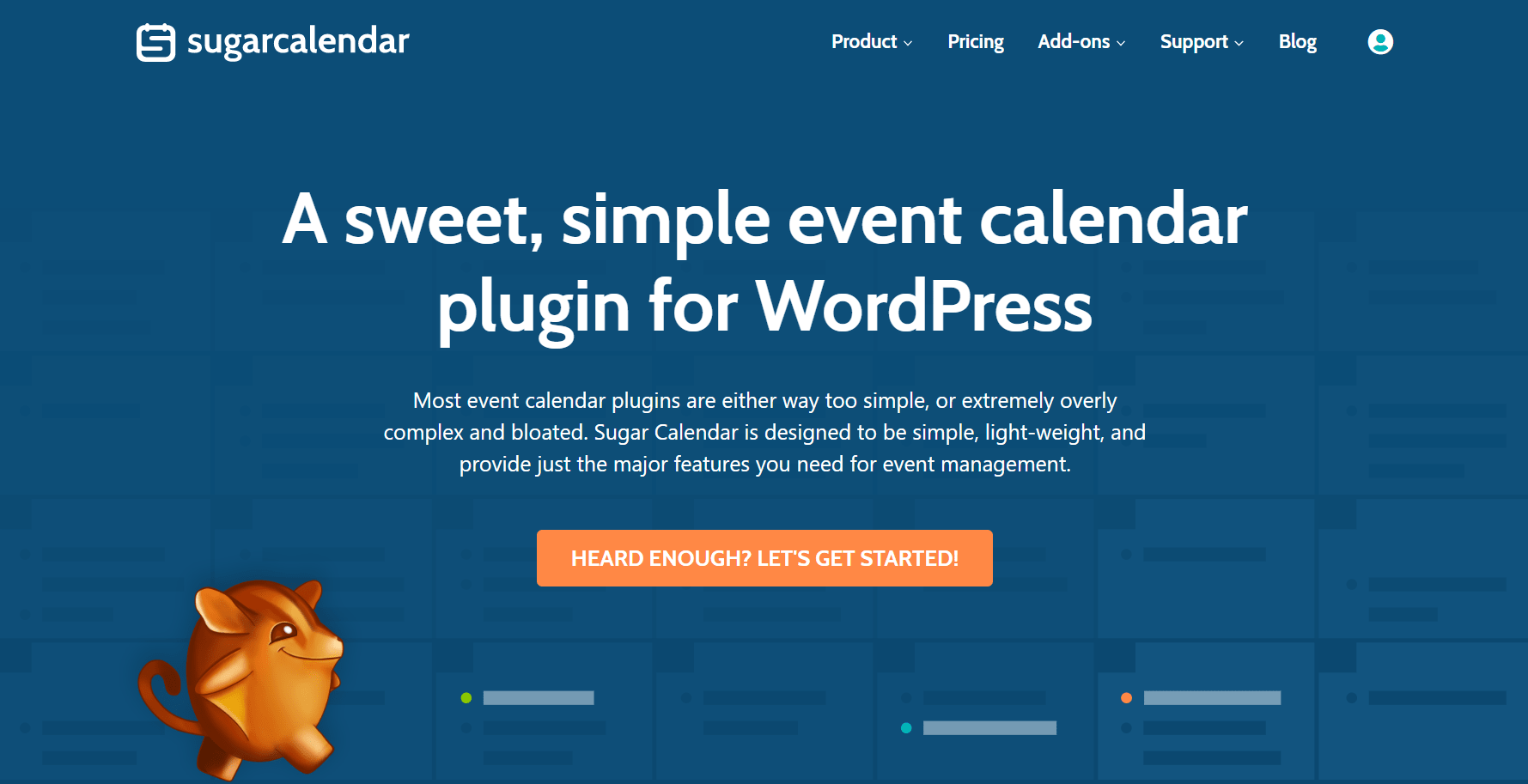 Sugar Calendar
is a simple and lightweight event calendar plugin for WordPress that is specifically designed with the simplicity of its features use to create events and manage them easily without any complexity and wasting any time.
This simple and easy-to-use and reliable plugin has many of the exceptionally robust set of features that you will mostly like to access from this plugin's simple admin interface.
Here are the powerful features of Sugar Calendar:


Custom Date Formatting to control the time and date formatting


Showcasing calendar on the front-end with the use of simple shortcodes on any of your WordPress page or post


Showing recurring events automatically on a yearly, monthly, weekly, or daily basis.


All events can be assigned a start and end time


It is translation-ready and supports around eight different languages.


Easy integration with the Google Calendar, iCal, event tickets, and more with the use of Sugar Calendar Add-ons.


Whether you want to create webinars, exhibitions, screenings, parties, grand opening, and more, this great plugin for event management can just let you do that in a hassle-free way!
Pricing: While the Lite version of Sugar Calendar is free to download, the paid version of this plugin for personal plan costs $29 / Year for single website usage.
EventOn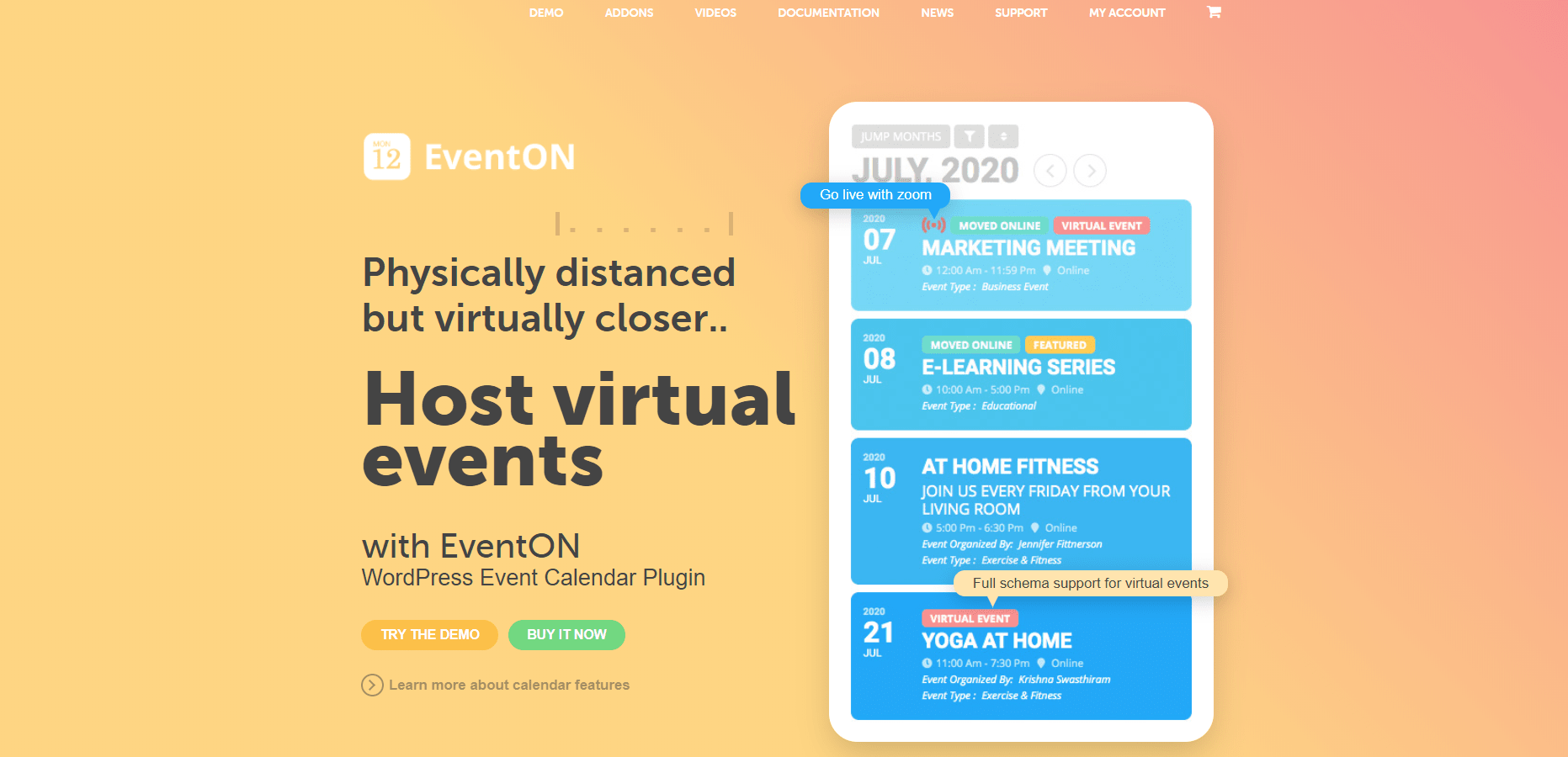 EventOn is a stunningly designed WordPress Event Calendar Plugin that meant for managing events for your WordPress website.
If you are looking for having a colorful calendar experience that fits best for your pages and themes, then this plugin can exactly do that to add your events with the beautiful color options.
Amazing Features of EventOn:


Provides built-in search functionality to search events right from the calendar


Allows you to add an unlimited number of images for your created event


Offers the option to add the location for your event with the direction option based on Google Maps


Hosting virtual events with the use of different live streaming methods


Event organizer option for assigning the event organizers with their information


Shortcode generator option to apply various shortcode at ease


Supports Font Awesome icons to customize calendar icons


Even more, if you are looking for more EventOn features with Add-ons then this plugin offers many payable add-ons facility that can add up the features like selling tickets for your event, booking, event countdown, RSVP events, event maps, and many more add-ons.
Pricing: The paid version of this plugin costs $25 for its regular license usage
WP EventsPlus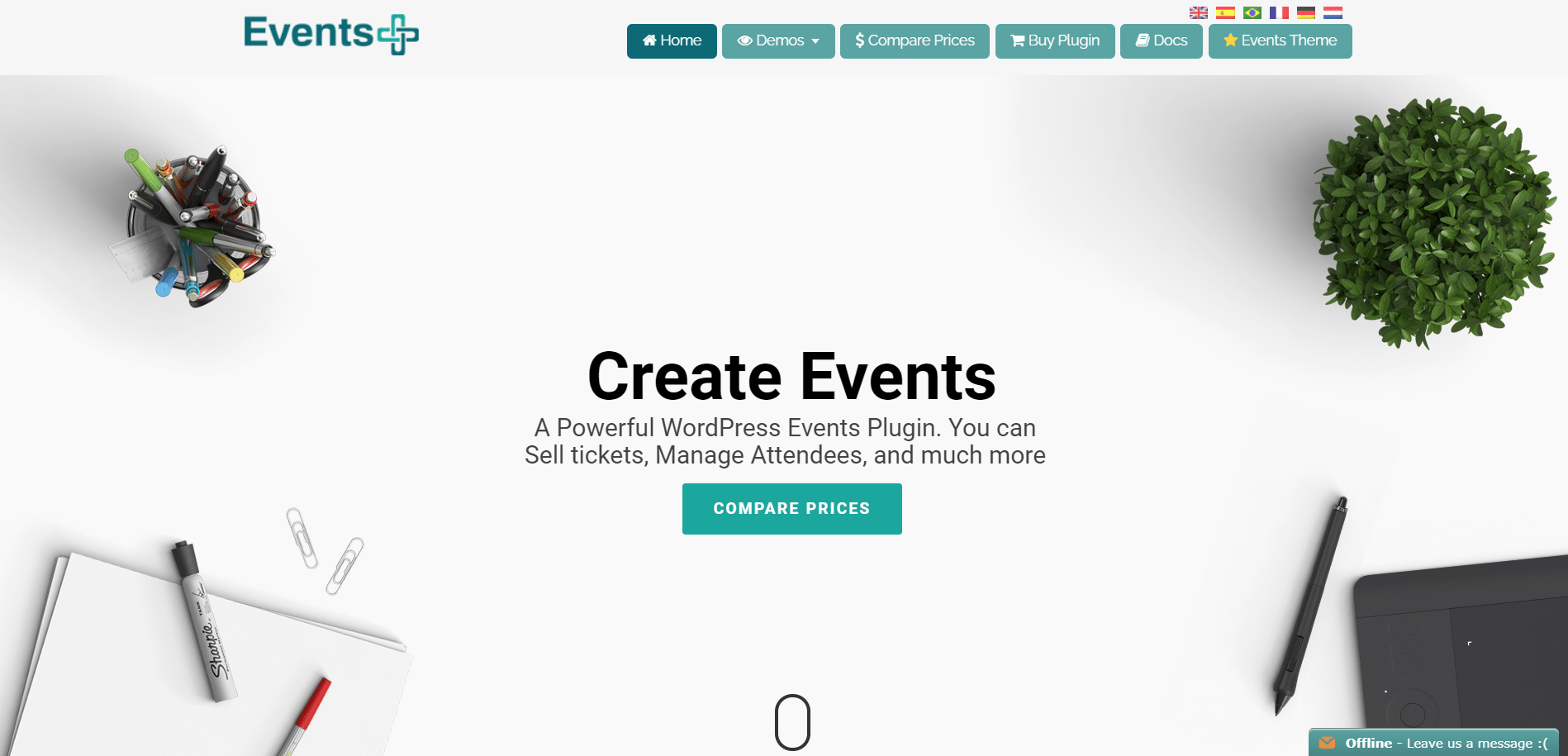 WP EventsPlus
is an affordable option as a WordPress event calendar plugin that can let you create the events with easy and simple options.
The features of this amazing plugin allow you to manage attendees, sell tickets, and much more advanced level features with affordable pricing options.
Reliable features of WP EventsPlus:


Allows your visitors with the online event booking options to book a seat for the online event


Automatically integration of the GoogleMap for viewing the location for your created event


Easy to use shortcode facility to implement your events on your post or page


Creating recurring events has just got simpler if you like to show your events on a daily, weekly, monthly, or yearly basis.


Creating recurring events has just got simpler if you like to show your events on a daily, weekly, monthly, or yearly basis.


Allows displaying the coupon options to your visitors to show them the coupons with the specific time limit


Creating the custom registration form to create a sequence of queries that use should fill while registering the event.


Adding countdown timer for all your events and sidebar widget ready


Responsive designs for your created events that fit best on all screen sizes.


Pricing: The regular license for this plugin can cost you $29.
Modern Events Calendar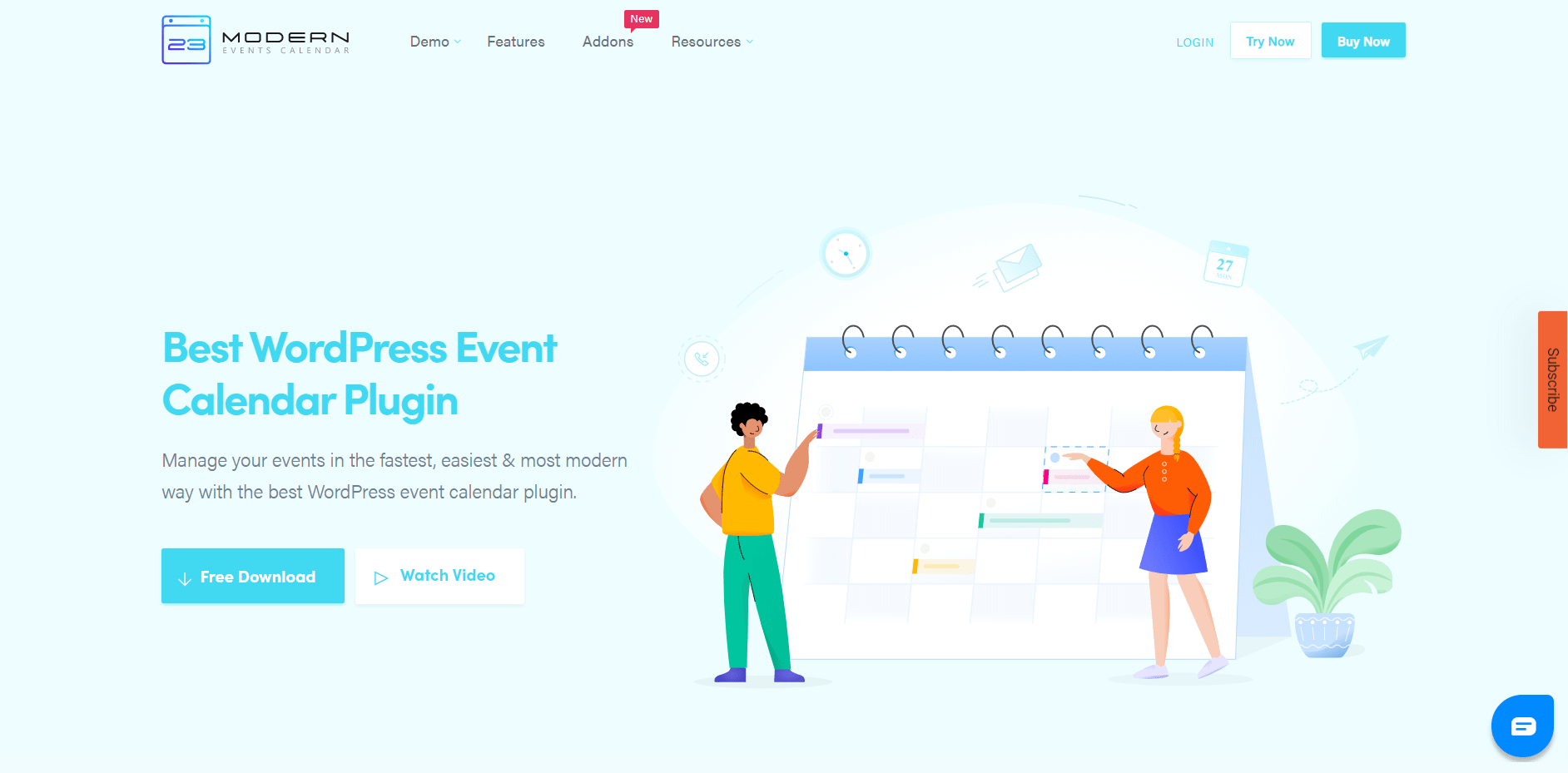 Modern Events Calendar
is a fabulous WordPress Event Calendar plugin that is specifically meant for creating events fast for WordPress event management websites.
This ready-to-use plugin provides several features and add-ons offerings that help you to create and manage your events.
So, whether you have a business such as an educational, communities, restaurants, associations, or any other, it's easy to sell tickets, provide booking facility, and more with the use of Modern Event Calendar WordPress Event Calendar plugin to boost your business and earn more revenue.
Features list of Modern Events Calendar:


Ability to allow your users with the front-end event submission to submit their events with informative details.


Easily able to sell tickets, accept secure payments with PayPal, Stripe, and Credit Cards through your WordPress website.


Offers recurring events facility to create yearly, weekly, daily, or monthly events.


Some add-ons allow you to handle your events more, easier with a bunch of extra advanced features.



Seamless integration with popular third-party tools like WooCommerce, Google Calendar, and email marketing tools like MailChimp can be easily integrated.


Applying Modern Events Calendar shortcodes on your pages to display different events in Calendar form.


Facilitate sending email notifications to the admin, to the booker, or attendee once they confirm the booking


Adding multiple organizers for a single event. Even adding an event venue is also possible.


Event countdown timer to set up event countdown for setting up the deadline for an event booking.



Likewise, it offers plenty of more unique sets of features that this outstanding plugin facilitates like adding custom CSS, Font Awesome icons, various options for color skins, search options, list view/grid view/full calendar view/Map view, and more.
Pricing: The Lite version of this plugin is free to download, whereas the paid version of Modern Events Calendar starts from $75 for a single site license (1 Year of premium support and lifetime updates available)
Final Verdict
In the end, when you will go with the mentioned WordPress event calendar plugins list one after the other, you can easily figure out the best-fitted plugin that suits best for your business as every event calendar plugin has its uniqueness for the features it offers.
We hope you enjoyed reading this article! If you have any suggestions or feedback, just feel free to add your comment and join the conversation.