ARMember's On/Off Switch the Key to Avoiding Plugin Bloat
December 4, 2017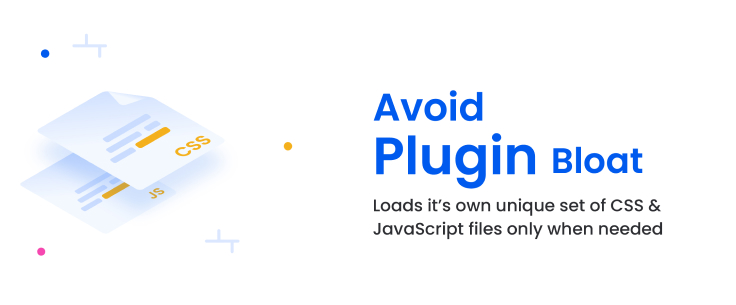 WordPress is an amazing content management system. In fact, it powers 29% of all websites, making it by far the most popular CMS to date.
Nowadays you can use the flexibility of WordPress to build complex eCommerce websites, blogs with large followings, job boards, nonprofit sites, and more.
And, thanks to the thousands of available WordPress plugins, creating such advanced websites is easily achievable.
Extending the design and functionality of your website, WordPress plugins are essential if you want to create something that is competitive in what is sometimes saturated industries.
That said, since there are so many available plugins, it can be easy to fall victim to plugin bloat.
And, if you are looking to start a membership website, having a plugin that is overloaded with features can slow down your website loading speed and performance, as well as strain your server resources.
That is unless you use ARMember for your membership website needs.
What is Plugin Bloat?
For a plugin to operate properly, it must load its own unique set of CSS and JavaScript files. And while these files load, your website slows to a certain extent because it directs more resources to the plugin so it can load the right way.
This redirection of resources takes away from your site's overall ability to load at optimal speeds, and slows it down while your site visitors continue to view your content.
This is why avoiding plugins that require an extensive amount of files to load is the key to a fast performing website.
How ARMember Combats Plugin Bloat
ARMember is a comprehensive WordPress membership plugin that gives website owners a simple and easy way to build large membership websites, complete with every function and design needed.
That said, the developers of ARMember were aware from the start that making a plugin that was so comprehensive ran the risk of causing plugin bloat and harming their user's websites in terms of speed and performance.
As a result, they implemented an enable/disable function into the plugin so that the built-in modules could turn on and off according to what each user needed for their membership website.
This unique feature, rarely found in competitor membership plugins, ensures that whatever features a membership website might need exists, but does not necessarily need to be in use if not needed.
ARMember plugin developers mastered this feature by writing the plugin's code in such a way that so long as a plugin module is turned off, its set of unique CSS and Javascript files will not load.
This way your membership website does not experience any slowdowns because of a module that is not being used but is turned on.
How the Enable/Disable Feature Works
If you want to enable or disable any of ARMember's modules, navigate to ARMember > Add-ons. Here you will see a list of modules under Additional Membership Modules.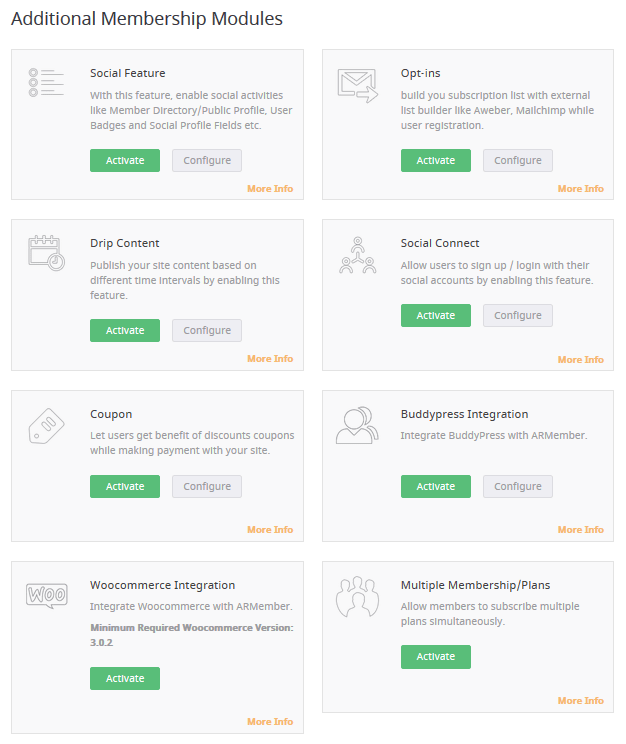 As you can see, each module has their own Activate button (or Deactivate button) depending on whether the module is in use or not.
If you decide you want to start using a specific module on your membership website, all you have to do is click the Activate button.
For example, if I want to start adding drip content to my existing members, I would click on the Activate button.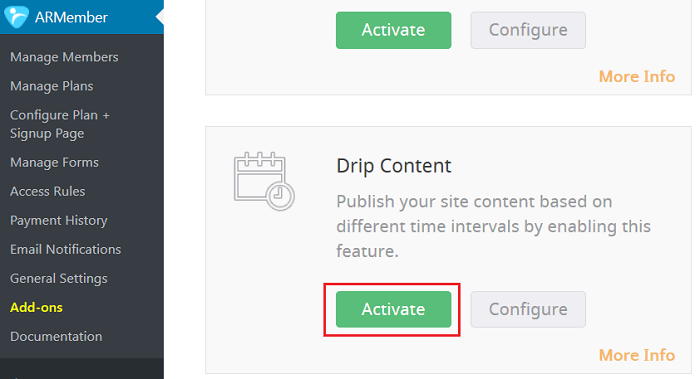 Notice how there is no menu item labeled Drip Content in the ARMember dashboard menu.
Once the Activate button is clicked, however, a new menu item appears under ARMember. You will click on this menu item when you are ready to make use of the module you just activated.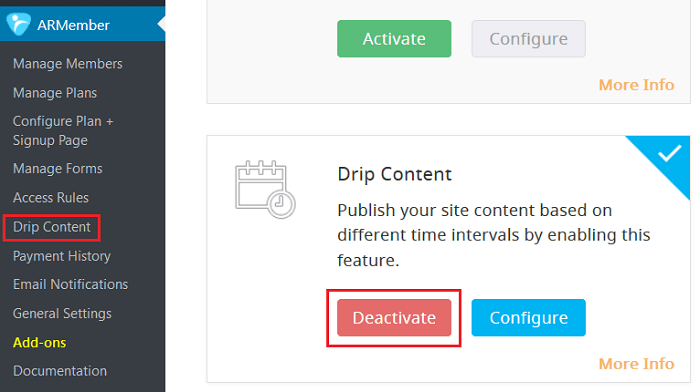 Notice as well that if at any time you wish to stop providing drip content to your members, all you have to do is click the Deactivate button and you will no longer run that module on your website.
Final Thoughts
In the end, having a high performing website is important for the user experience. And, while starting a membership website is going to take a robust plugin to get you started, you simply can't risk dealing with plugin bloat.
If you are looking for a great way to create a WordPress membership site, while avoiding the excessive features that may not apply to your site, try ARMember.
It comes with everything you could possibly need to start a successful membership site, with a convenient way to enable and disable all features you are not interested in using, so that your website's speed and performance are never sacrificed.
Have you ever fallen victim to plugin bloat? What are some things you do to help maintain the speed and performance of your website? What is your experience with using ARMember's enable and disable feature? I would love to hear all about it in the comments below!