6 Profitable Membership Website Ideas (With Live Examples)
August 4, 2023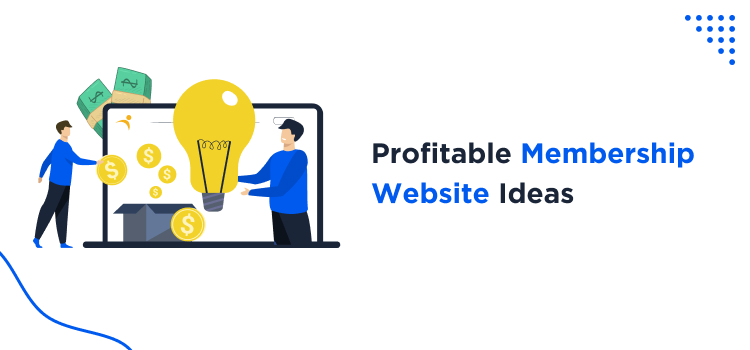 Are you all set to launch an online membership business?
That's great to know that you finally realized how lucrative a membership business could be!
However, we are certain that you must be experiencing a mix of excitement and uncertainty.
That's because the online membership realm entails a range of possibilities.
But fear not; let's explore a trove of perfect membership website ideas with live examples!
We ensure it will be like a wellspring of captivating niches. 
You can choose the one that aligns with your passion.
So, let's explore top membership website examples without much delay!
Membership Website Ideas to Monetize Your Passion

Codecademy is a leading online learning platform providing the best-in-class coding education to individuals of all skill levels. One can easily learn numerous programming languages and tech-related skills through online tutorial courses under a single roof. No matter whether you are just a beginner or an experienced developer who wants to expand your knowledge, Codecademy focuses on offering a wide range of free and premium content along with additional features to its paying members.
If you're a skilled software or website developer and want to extend your money-making capability, Codecademy is one of the best examples of membership websites you can also embrace for your own! Find out your unique expertise, niche, target audience, and demand of the potential learners, and start creating comprehensive video tutorial courses that you can offer to your premium membership plan holders. You can also provide basic/fundamental tutorials for free to attract new users; however, engage and interact with them through forums, live sessions, etc., to encourage them to turn into your premium members afterward.
If you're impressed with Codecademy's business and revenue model and want to implement the same for your membership site, explore
Codecademy pricing plans
and particulars mentioned with each plan to clarify what and how you can perform for a successful online membership business journey.

If you're a skilled content writer and want to monetize your skill by sharing your expertise with the world, The New York Times is one of the best membership website examples you can't overlook. It's a leading online news platform providing readers with complete coverage of news, sports, technology, and many other topics. And do you know, Subscriptions form a significant part of The New York Times' revenue model?
Now it's time to transform your content writing expertise into a money-making opportunity kick-starting your subscription-based membership websites similar to The New York Times. Set up various subscription tiers and offer access to premium content to those who have subscribed and paid for your membership plans. Remember, consistently delivering engaging content is the only key to reap the high-yielding revenue from such membership websites.
For a deeper understanding of how a prominent news publication like The New York Times structures its membership website, visit
TNT's subscription plans
. Explore different subscription plans and the exclusive benefits they offer with each tier. It will assist you in designing potential subscription and membership plans accordingly.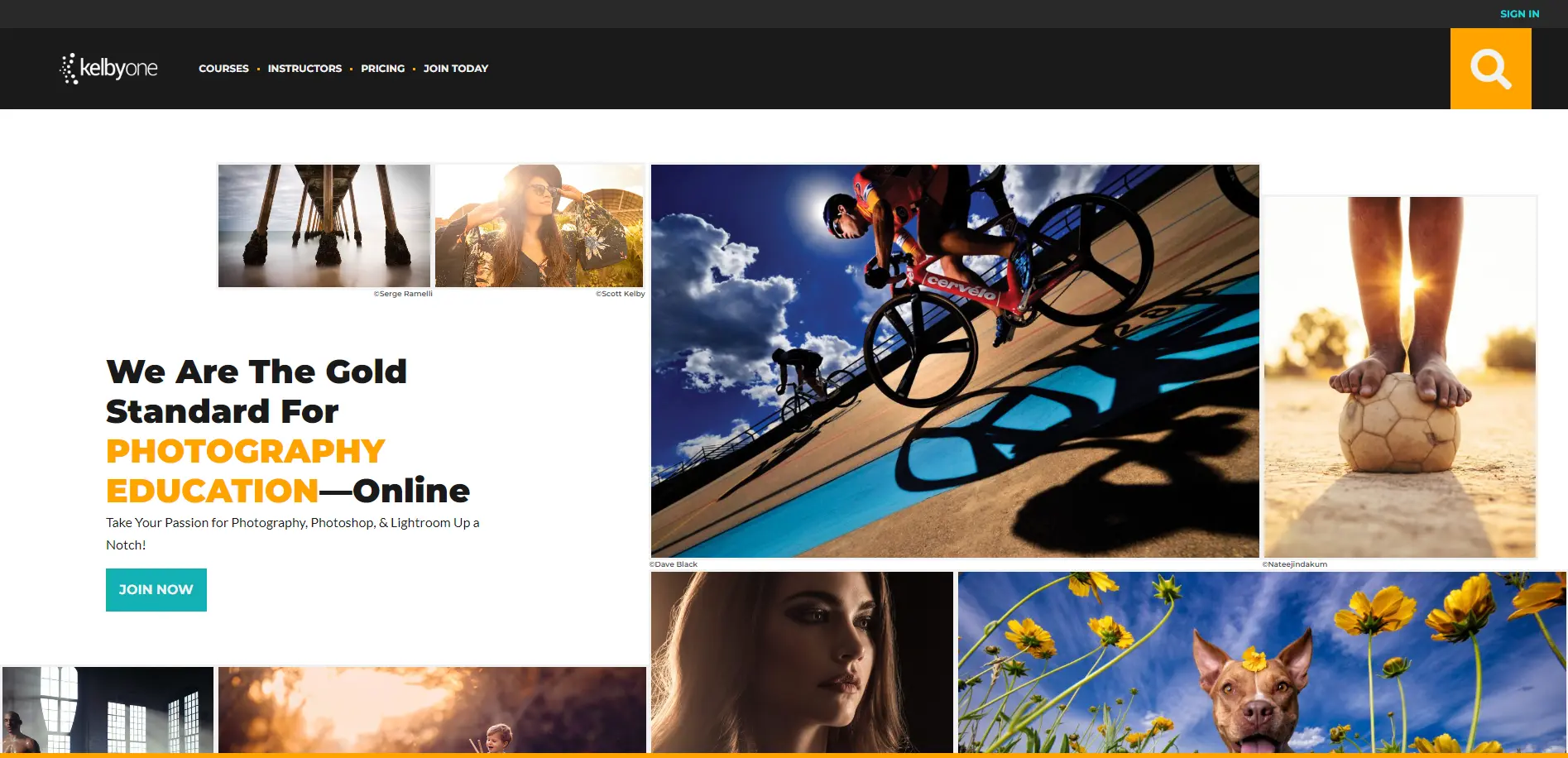 Are you a photography enthusiast looking for a profitable endeavor around your skill? Visit Kelbyone, one of the best membership website ideas you should embrace! Kelbyone is a top-notch membership platform offering the industry's best online courses on photography skills, techniques, software, and a way more. To access a vast library of comprehensive photography courses instructed by experienced photography tutors, one must get subscribed first.
So, hurry up and create a list of photography realms you're best at to transform them into the best monetization opportunity ever. Building a membership site similar to Kelbyone allows you to cater your expertise with your subscribed photography learners through a vibrant community, webinars, tutorials/courses, etc. Remember, the higher the engagement, the higher your recurring income!
Do you want insights into designing your membership website's subscription plans? Explore
Kelbyone's pricing
plans that will better assist you in curating for your own.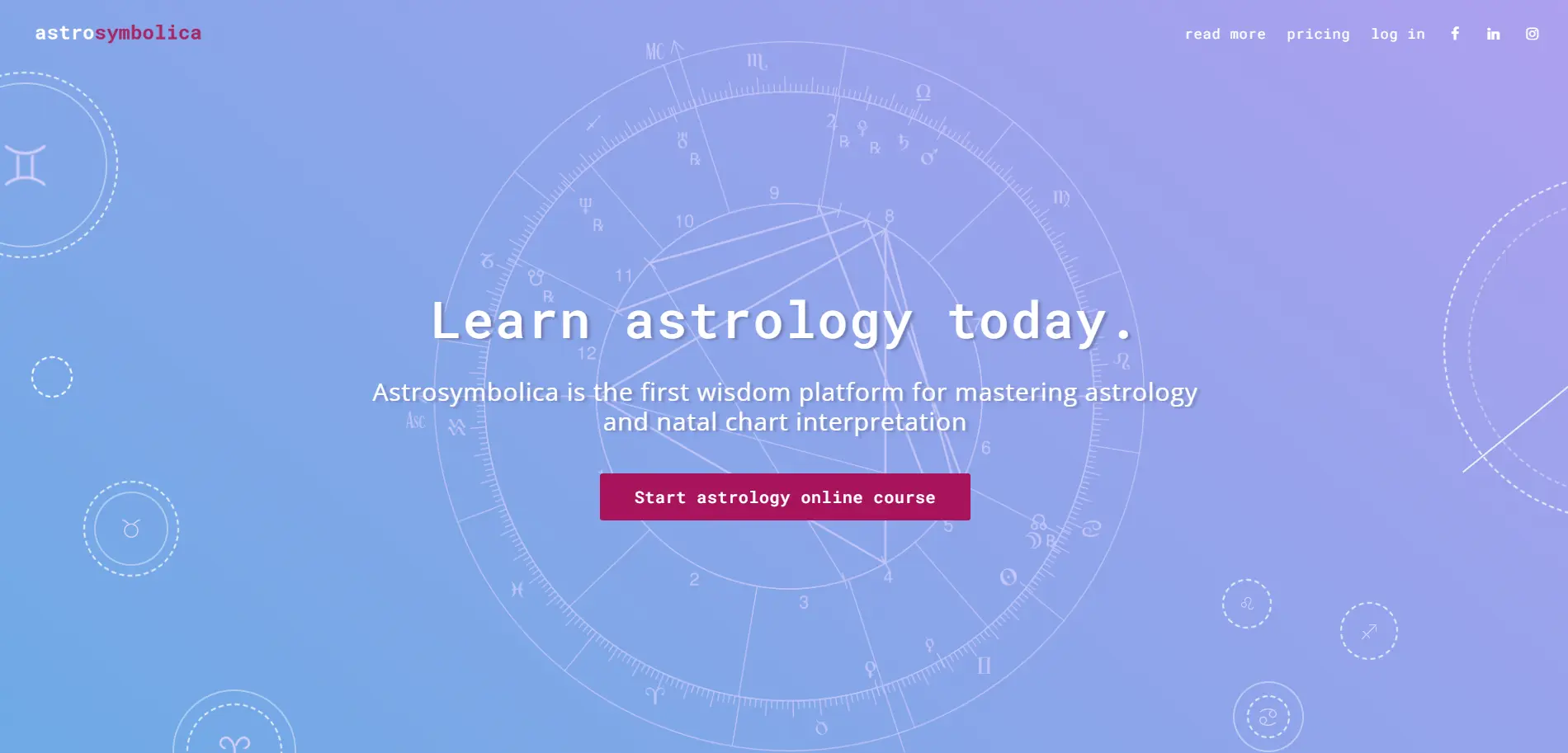 Have you ever dreamed that your passion for stars can be an ultimate income stream? Yes, you heard it right! AstroSymbolica is one of its best examples. It's the brainchild of a passionate lady astrologer who turned her astrological skills into a lucrative membership website platform where she offers premium online courses on astrology, horoscope and birth card reading, and other insightful materials to the premium members only.
This platform allows passionate and aspiring astrology enthusiasts to subscribe to membership tiers to access premium content and other relevant advantages. If you also possess mind-blowing skills in stars and other astrological realms, membership websites can undoubtedly be a goldmine of wealth for you. We recommend you first understand how AstroSymbolica has integrated
membership/subscription tiers
and what content they offer their subscribed members. It will let you gain complete insights to build for yours!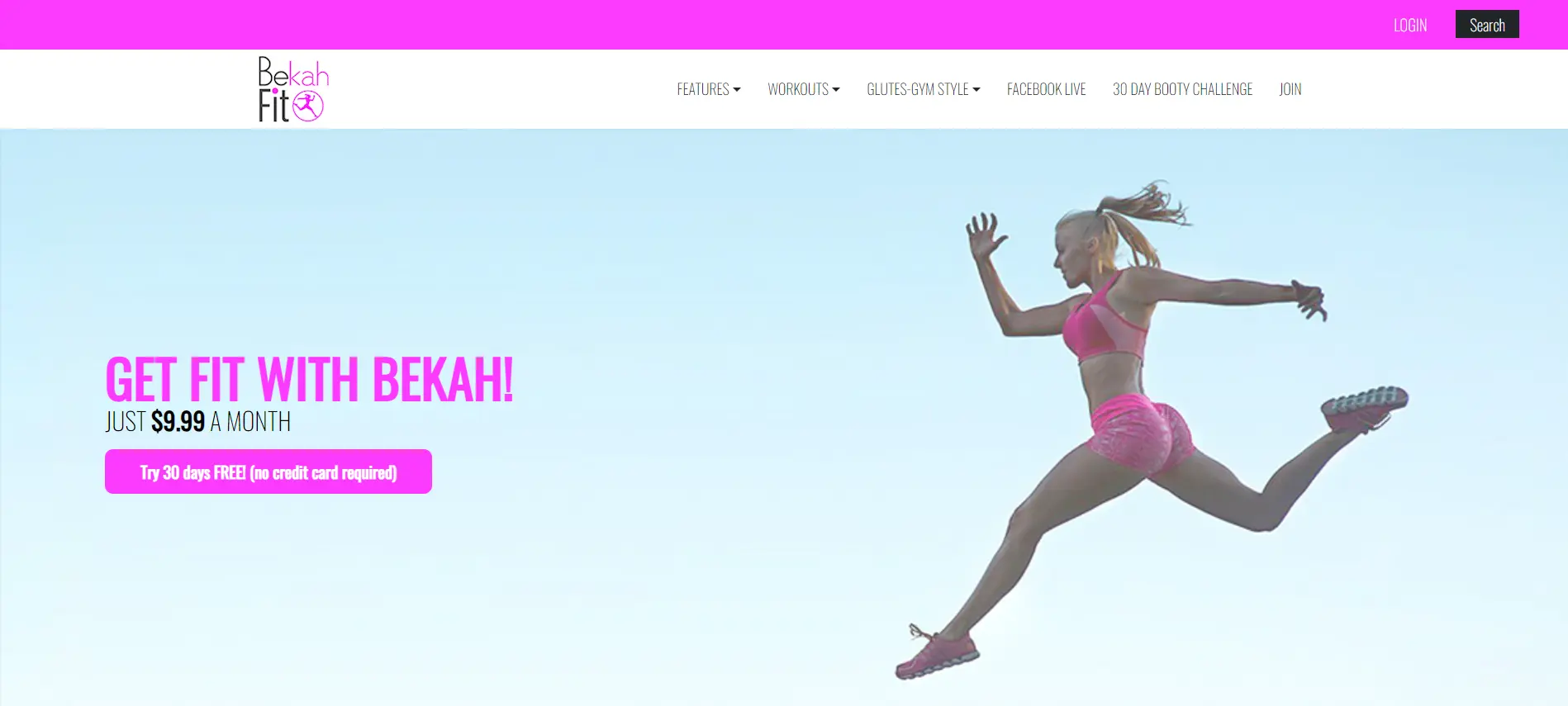 If you're a seasoned fitness enthusiast not having your membership website yet, we must say that you are missing out on a promising money-making opportunity. Explore BekahFit, an online platform established by a fitness and wellness professional raking in the dough by offering a range of exclusive workout videos, routines, nutrition tips, etc., to their premium members.
As you can observe, the website operates on a subscription-based model where members access its exclusive content by subscribing at a recurring fee. If you're an experienced and certified fitness trainer, don't miss this high-yield opportunity! Create workout
video membership website
for courses/tutorials, downloadable goodies, etc, and offer them on your website like BekahFit to start earning big bucks in no time.
Are you unsure how you should design membership/subscription plans and what you should offer at each tier? No worries! You can take valuable insights from
BekahFit's subscription
plans and initiate curating your membership plans accordingly.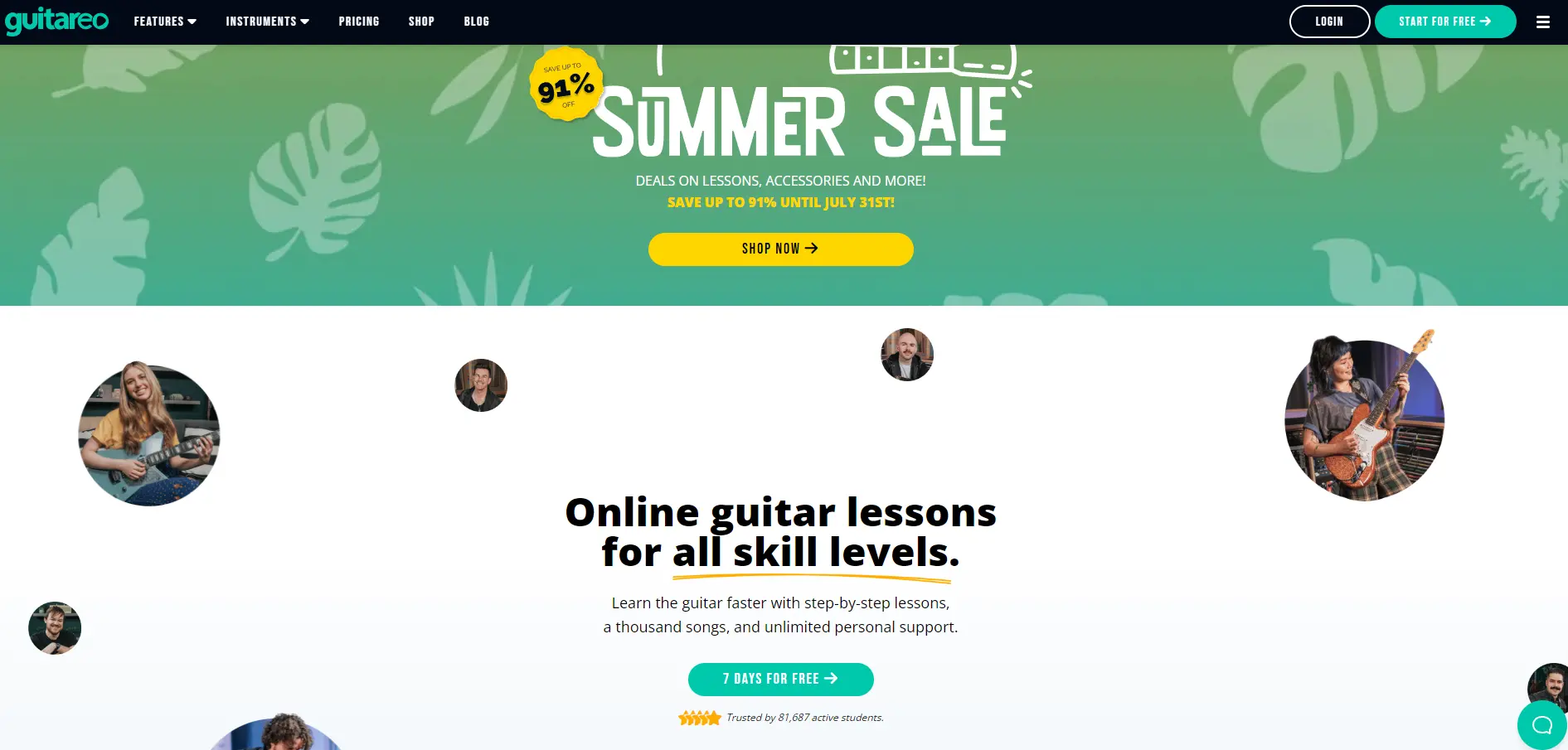 Are you a passionate guitar player and want to turn your guitar-playing skill into an evergreen source of passive income? Guitareo is one of the top membership websites you may contemplate! This platform empowers aspiring guitarists to sign up for their membership program to let them access the excellent trove of video lectures, tutorials, and other resources required to take their guitar and musical skills to the next level.
For the members who want to master the basics or the skilled guitarist who wants to refine his current skill and technique, Guitareo caters to all. Head over to
Guitareo's pricing
and membership plans details to study how you can implement its online membership business and revenue model for your own, where you can share your expertise and knowledge with a vibrant community of aspiring and seasoned guitarists and make it a steady recurring income source.
Conclusion:
Are you ready to get started with a lucrative membership business online? This article shows six inspiring and profit-packed membership website ideas that will undoubtedly fuel your entrepreneurial spirit! Each live sample tells you how passion and expertise let you tap into a profit-making online membership business opportunity. If you agree, don't forget to explore ARMember - a comprehensive
membership plugin for WordPress
using which you can develop all types of membership websites without much technical knowledge.