How to Create a Video Membership Website on WordPress
August 13, 2019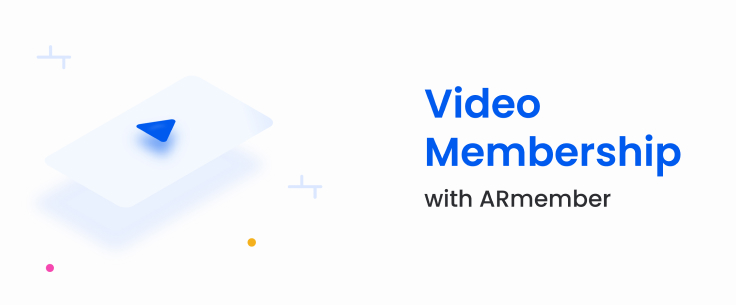 Do you create awesome video content and want to distribute it within your own WordPress membership website, so that only your online club subscribers can watch or download videos? Such being the case, or even if you just want to sell videos paired with other types of content (
online courses
, premium webinars, etc.), we're about to shed some light on how it can be done in WordPress. To be more precise, we are going to tell you how to create a
WordPress video subscriptions website
with our
ARMember Membership plugin
, which is used by thousands of people just like you, including
for video membership projects
. First of all, you should know that this plugin doesn't just work with videos, it's a holistic, fully-fledged solution for scaling your website to any type of membership project. That means you can always extend it with our in-house solutions, improve, and switch the focus of your website at any time without extra solutions. To give you a brief idea of what it takes to build such a website, let's move from theory to practice and create a test WP video subscriptions website!
Step 1. Choose tools to present your video content
ARMember is a plugin that allows you to control access to your video content, but you have full freedom of
how to present content
in WordPress posts and pages using any third-party WordPress video gallery plugins and playlists, Gutenberg Block Editor or even the good old TinyMCE editor. You can either upload videos directly into your Media Library or insert links from external websites: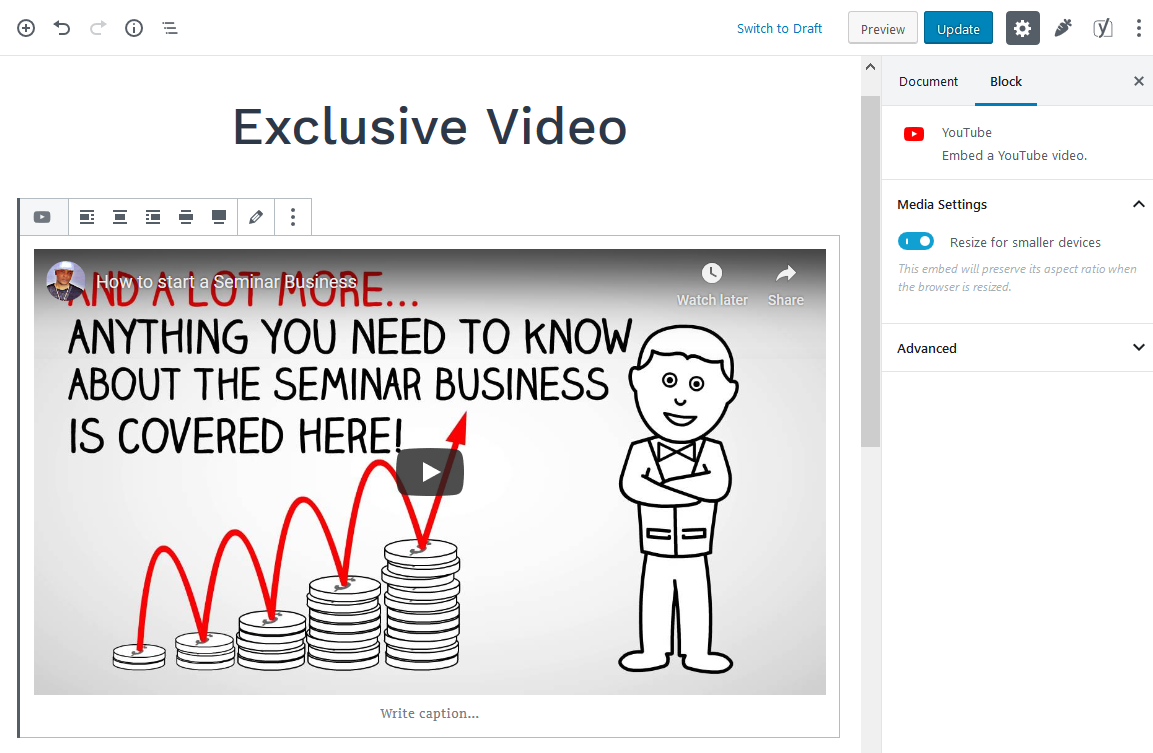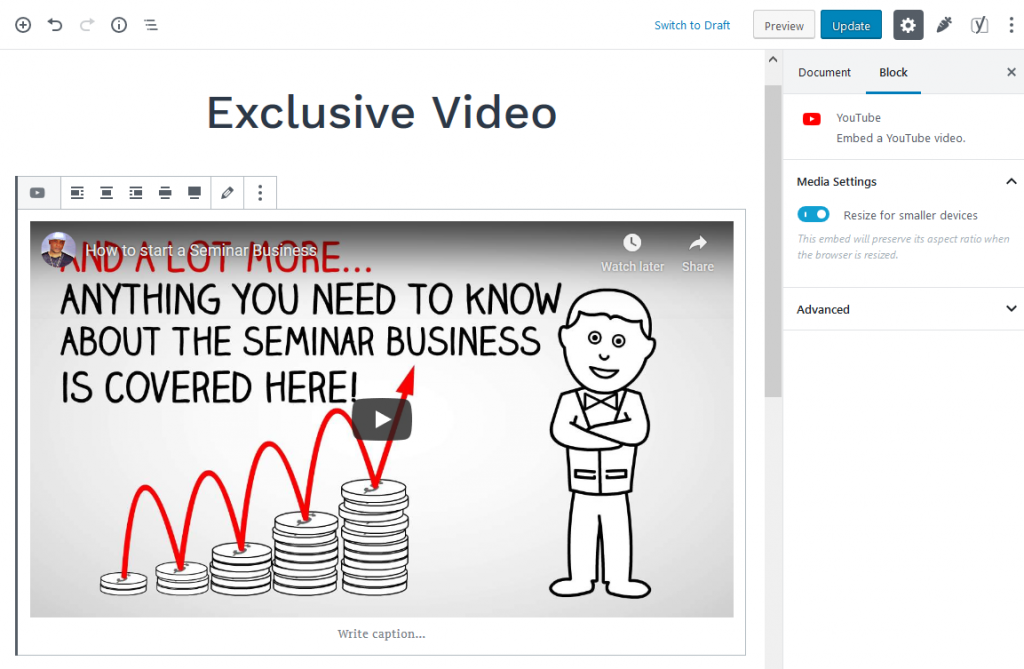 Do you want to feature videos in the video gallery, in a table, in a simple page? You can add any content that WordPress itself supports and present / extend it in any way WordPress plugins and themes may allow: add video reviews, choose interesting layout solutions, choose a video player, etc.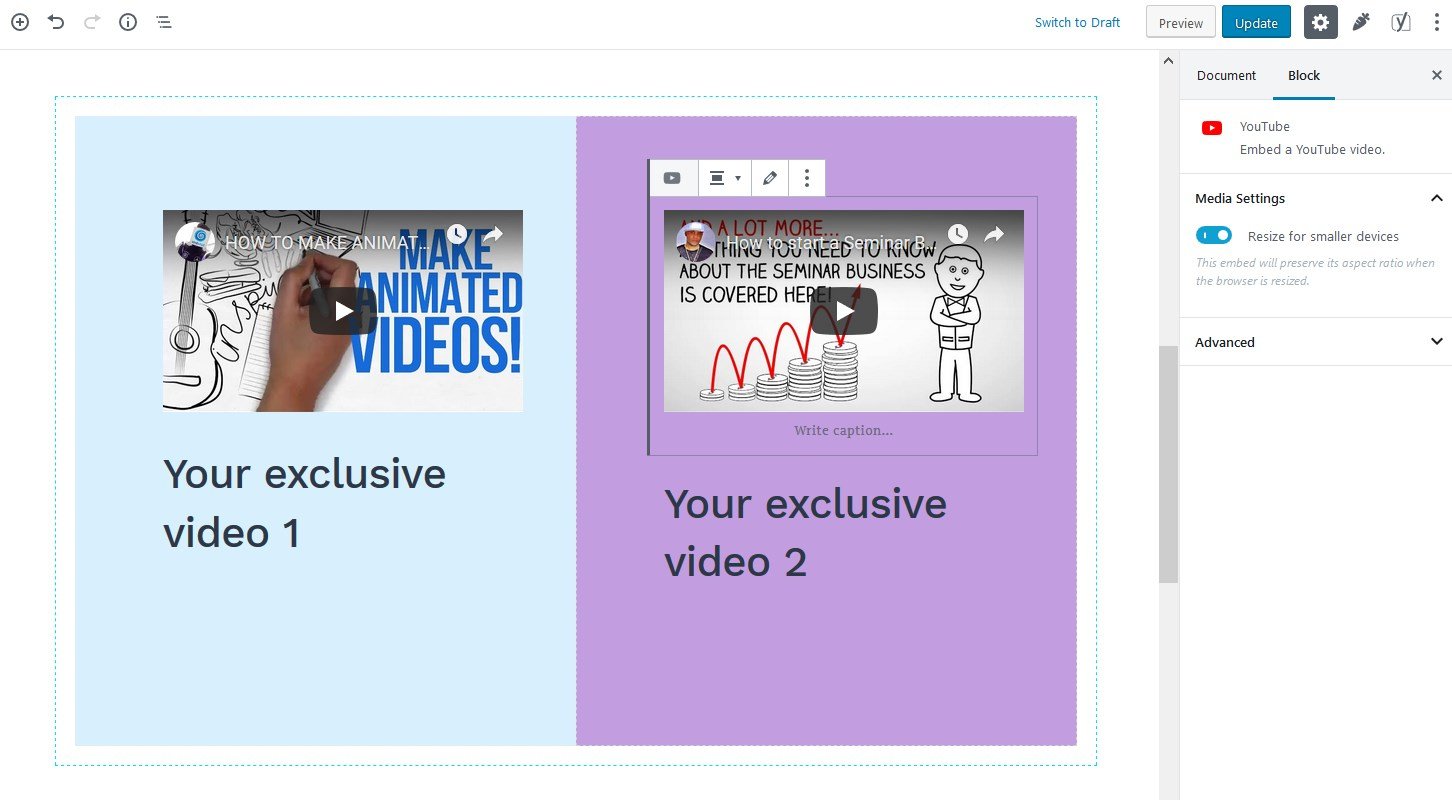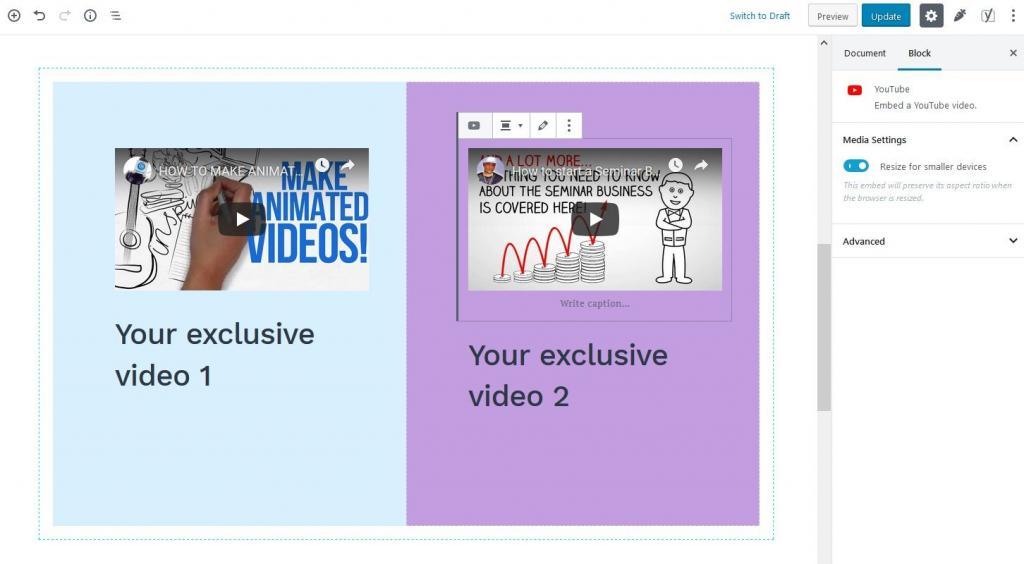 So your first step is to create pages containing your video content in the way you want. You are not forced to start with just a specific
video subscription-optimized WordPress theme
, but any theme of your choice.
Step 2. Start with membership plans: video rentals, subscriptions, lifetime access and more
You'll offer your paid video content via different plans users will need to subscribe to. Using ARMember, you are allowed to add any number of custom plans based on different conditions:
Free (a good option to start with as a marketing strategy of a lead generator).
Premium lifetime access (a one-time price for lifetime access).
Premium plan with a custom period (fully configurable) – the best choice for video rentals to give members access for a limited time.
Premium video subscriptions (recurring payments).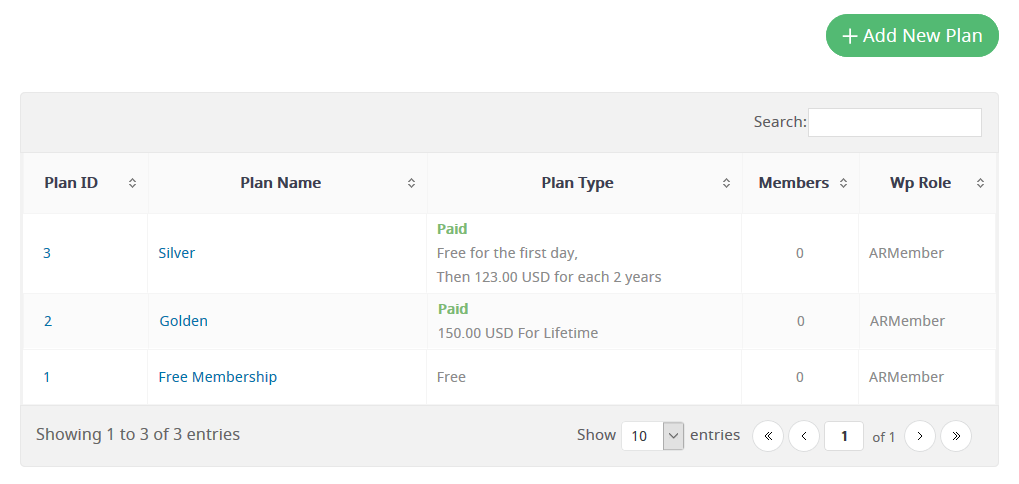 As a video-content website owner, you may be particularly interested in the last, the most agile, plan type since it allows for multiple payment cycles with different pricing and duration.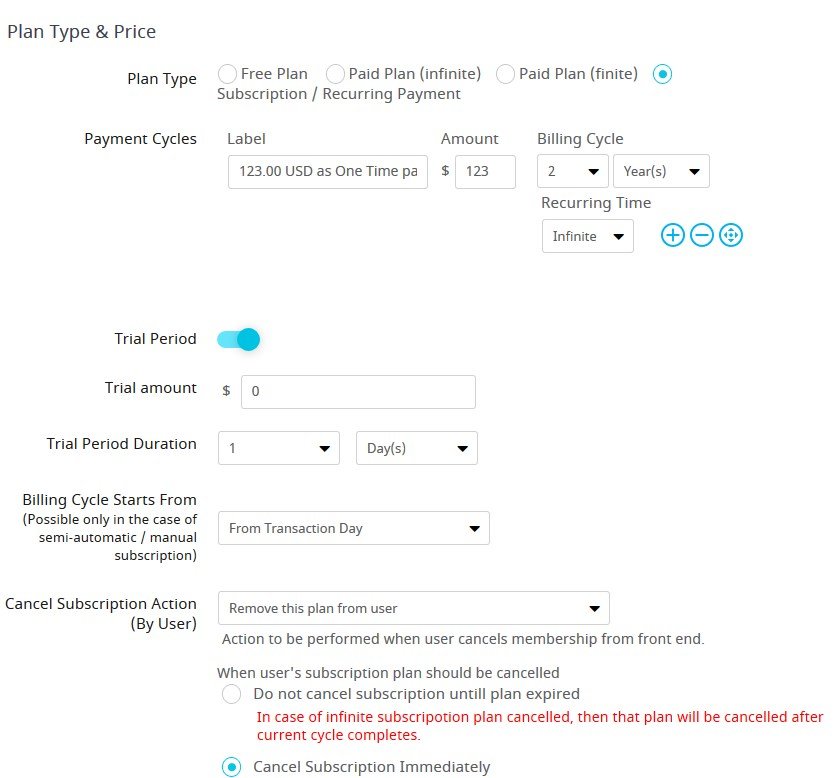 Video purchases happen when a client subscribes to the preferable membership plan. Then he / she gets access to that content.
Moreover, it's possible to designate upgrading and downgrading options for each plan to enable subscribers to switch to a different plan when they want.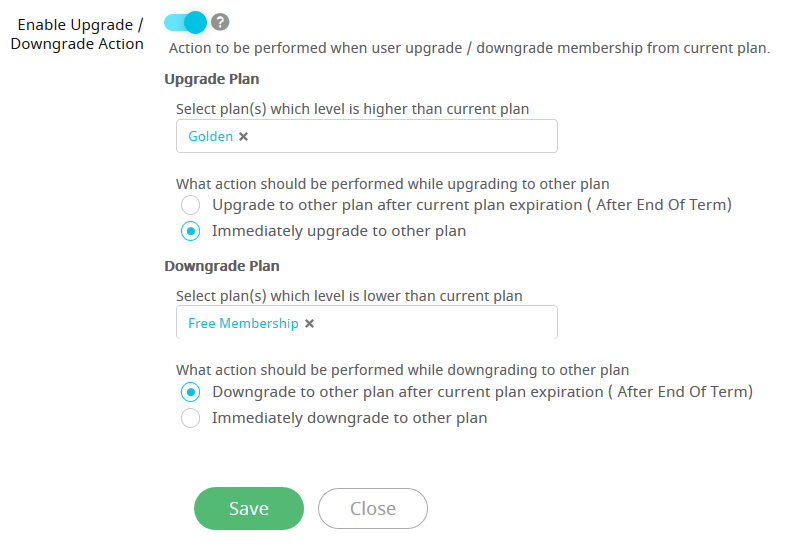 Step 3. Set up online payment settings for premium membership plans
Thanks to the online payments functionality, you're provided with an absolutely hands-off management experiences. ARMember already accommodates such top payment gateways names:
PayPal
Stripe
2Checkout
Authorize.net
Bank transfer.
They are already included with the default ARMember plugin price, so your task is to simply turn them on, tie to your account and wait for the first clients!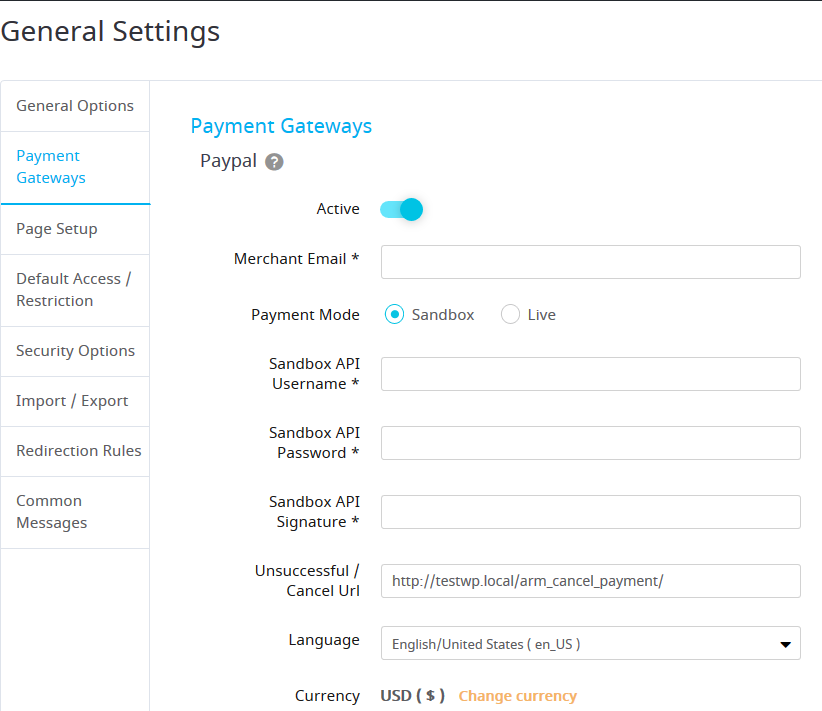 In case you need more region-specific gateways to make online payments real for your prospects, you can refer to the
free
WooCommerce integration within the ARMember plugin. When you receive the first payments, it's easy to keep track of them through the Payment history and manage users.
Step 4. Restrict video access
Now it's time to decide which plans are more privileged: designate which plans you've added must have access to protected video content. It's as easy as ticking the boxes, for example, Video collection #1 is available only for the Silver plan, etc.


There are lots of filters in the dashboard to make this process faster and easier for you.
Step 5. Drip content to sell video series and seasons
You are able to reveal video content at specific intervals, which is quite a popular tactic with video hosting websites to make members anticipate a new piece of content. The content dripping rules in ARMember can be applied in the following way:
Release content immediately.
Give access to new videos based on a specific time frame of a subscription.
Release new videos on a specific date.
Based on fresh content.
Based on the latest content updates.
Custom content dripping for partial content release (make members want and wait to see more).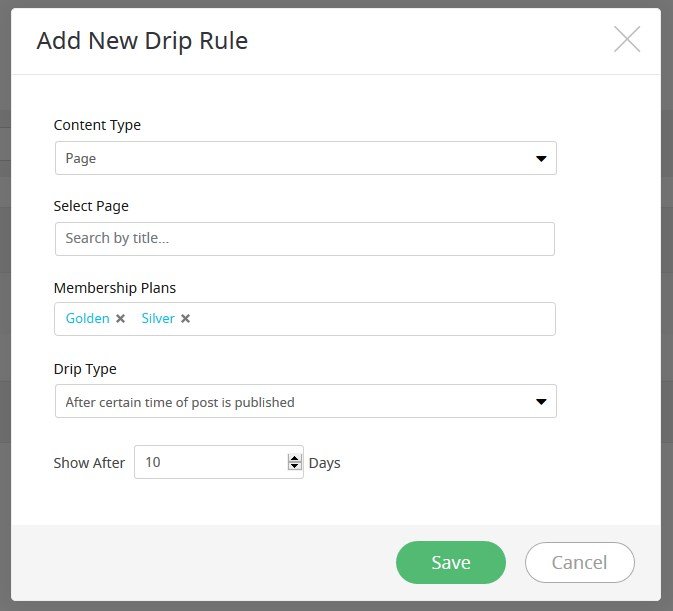 The plugin system is flexible enough allowing you to assign different content dripping rules to different membership plans!
Step 6. More general settings
Let's also briefly highlight more capabilities of the plugin that will help you tailor the behavior of your plugin in the preferable way:
Create good-looking user profiles and the directory of users with ready-made templates.
Build individual setup pages for membership plans selectively.
Employ membership gamification through badges.
Integrate AWeber, MailChimp and more popular opt-in tools to aid your marketing efforts.
Provide members with custom coupons.
Turn on quick membership signup with the social networks.
Put in place security layers with the plugin's functionality.
And that's far from the limit!
Useful ARMember extensions for a video membership website on WordPress
As we've already briefly mentioned, the plugin has a huge library of optional
extensions
on offer for scaling any project. We think that a video membership website on WordPress can benefit from these particular add-ons for ARMember:
Social Community add-on
allows you to create an in-system place, where
members can share
their thoughts just like on any other social network.
Digital Downloads
might be helpful if you want to allow members to download videos or other files.
Final thoughts
If you want to fast-track your path to creating a holistic video subscription website in WordPress, with
ARMember
you can do just that: the plugin gives you the freedom to present your videos in any way you want using WordPress resources and provides with a deeply flexible membership control system. Ready to try your hand at it?