5 Staggering Benefits of Creating and Running a Membership Site
April 2, 2020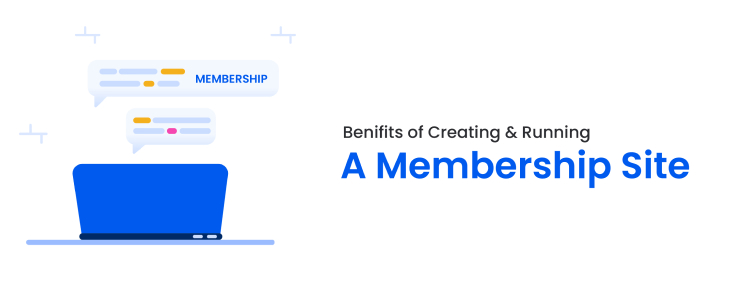 If you are starting with a membership site, you might be wondering about what's in there for you, why are membership sites getting too much limelight in recent times? Many webmasters get into it for generating a passive income source. For a successful membership site, it's not just passive income, but it can lead to a more reliable income! Multiple benefits come along with
creating a membership site
that facilitates many features within a membership site model. A membership site can rapidly help you to grow your online business to achieve new heights. Let's have a closer look at what are some of the biggest benefits of creating a Membership Site.
Membership Site can Generate a Reliable Income Consistency
If you have a membership site, then you can take advantage of a more reliable income to generate recurring payments from the members of your membership site. Your members pay a
monthly
,
quarterly
or
yearly fee
where they are provided with the premium content access of your membership site. This simply means that you can have the recurring payment from your paid members except a member cancels an ongoing membership plan.
Membership Site Allow you to keep your Content Protected
One of the other benefits you get from the membership site is that you can easily schedule the content for a specific time. This allows the members of your site to reveal your content after a certain time of subscription on a specific date or after a certain time of subscription. Have a look at the below image for how you can set the "
drip rules
" with the use of the
ARMember WordPress membership plugin
. Again, this is for the webmasters who have their membership sites in WordPress.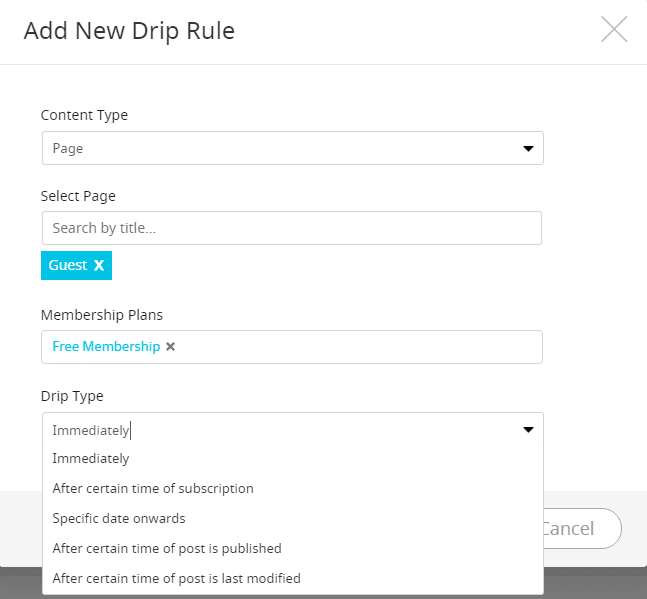 Additionally, you can ensure to give access to your membership site premium content to the different levels of "
paid plan members
". This way you can ensure to protect your data being stolen or copied from the outsiders and that completely makes sense. With this amazing feature in the ARMember WordPress Membership plugin, it allows you to easily give access to the
paid plan members
by enabling the "protection" toggle button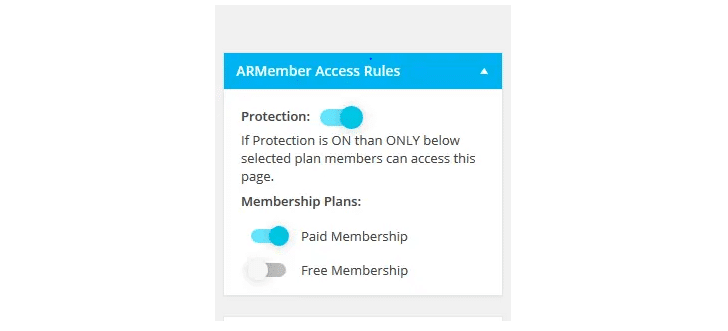 Getting Advantage of Upselling
Membership sites are specifically good for upselling, as it helps you to benefit from the upsell things like providing
advanced features
on a "higher-level plan" with some additional options for an extra cost. Let's say for an instance, if you are running a 1-to-1 coaching video course, then you can simply allow access to more premium options that gives an additional value to your paid members who are willing to pay more for the
"higher-level membership plans"
instead of the starter plan members who are just having access to your free stuff. In short, your members who are willing to pay extra bucks for the higher-level of membership plans can prove to be more worthy members of your membership site.

Benefits you from Affiliate Solution
You know as well as we do know that the affiliate program is one of the reliable solutions to make more revenue in monetary terms. Want to know how you can benefit from Affiliate? An affiliate earns a commission on each referral user that subscribe to your membership site and in turn you get the advantage of a new client – one that has subscribed to your membership site (further makes a recurring payment). So, planning affiliate programs can have a two-sided benefit! We have an
ARMember Affiliate Add-on
that can be integrated within the ARMember WordPress membership plugin to run affiliate marketing if you are looking to build a
membership site for WordPress
.
Increases Your Site Value Constantly
There is a big reason why you essentially need to have expertise in what you are offering to your members on your membership site. As your members base grow, your membership site gains more value with an enormous amount of premium content that you offer to your members on your membership site. Whether be it products, video guides, audio guides, articles or other kinds of resources. You need to establish that based on your industry niche so your membership site can grow stronger with a reliable type of member over time. With that being said, your site becomes more popular with the type of valuable content you offer to your members resulting in the growth of your community and the increasing number of people to sign-ups to your membership site.
Final Thoughts
Lastly, a membership site can prove to be a great business model with the type of premium content that can potentially make you earn a higher source of income. If you like this article? Leave us your comments below and join the conversation!