The Definitive Guide to Conduct an SEO Audit for your WordPress Site
April 23, 2020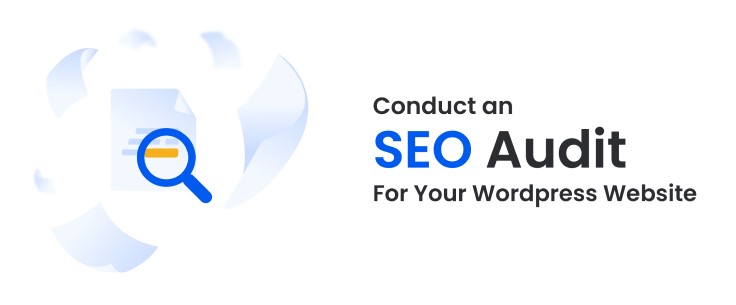 Search Engine Optimization is an important factor that can improve your site's traffic and rank higher on Google's organic search results. For getting a better search results, it's important to conduct an SEO audit that can help your acquire better conversions and get higher Return on Investment (ROI) That's why you should conduct an SEO audit regularly is a key part. Especially, when it comes to a WordPress site, an SEO audit can require professional assistance to audit your WordPress site SEO auditing monthly or quarterly.
What is an SEO Audit?
SEO Auditing is a process that outlines your website performance by identifying the flow of your SEO techniques and ensuring that they are working to the maximum level. An SEO auditing also ensures to pinpoint the pain areas that need to be rectified from your SEO strategies.
How to conduct an SEO Audit for your WordPress Site?
Conducting an SEO audit for your WordPress site can be a daunting task. You ought to be taking care of the SEO things like SEO checklists considering both On-Page SEO and Off-Page SEO along with conducting an SEO audit for your WordPress site. Beyond that, for performing a better SEO auditing for your WordPress site, we will split it up into these different ways to tackle your WordPress site SEO Audit:
SEO Audit Tools Utilization
SEO WordPress Plugins
Responsiveness of Your WordPress Site
So, here we go by outlining them all one-by-one!
Effective SEO Audit Tools
Screaming Frog SEO Spider Tool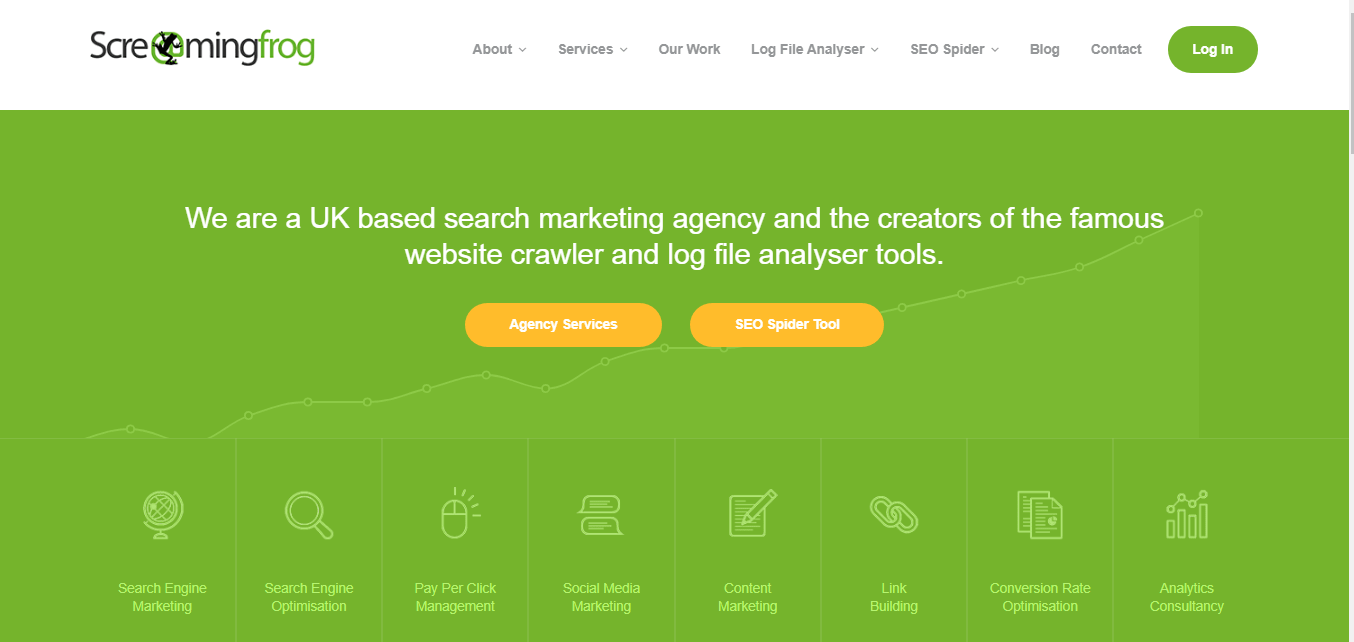 Screaming Frog SEO spider tool
is an amazing SEO audit tool that is trusted by thousands of SEO agencies and SEO geeks worldwide. It's an SEO audit tool that is used for technical SEO audits. The Screaming Frog comes with both a free as well as paid version. Screaming frog allows up to 500 URLs support in its free version which analyzes your entire website and identifies the important SEO data by scanning your website pages. The scan conducted in the Screaming Frog shows your website SEO data such as titles, meta tags, images, ALT text, sitemaps, Heading tags, images, and other errors related to HTML and CSS. On the flip side, the license version of Screaming Frog gives you complete access to an unlimited number of URLs to crawl,
Google Analytics
integration, Search Console integration, JavaScript Rendering, custom Robot.txt, and many more advanced SEO auditing features.
Moz Pro Crawl Test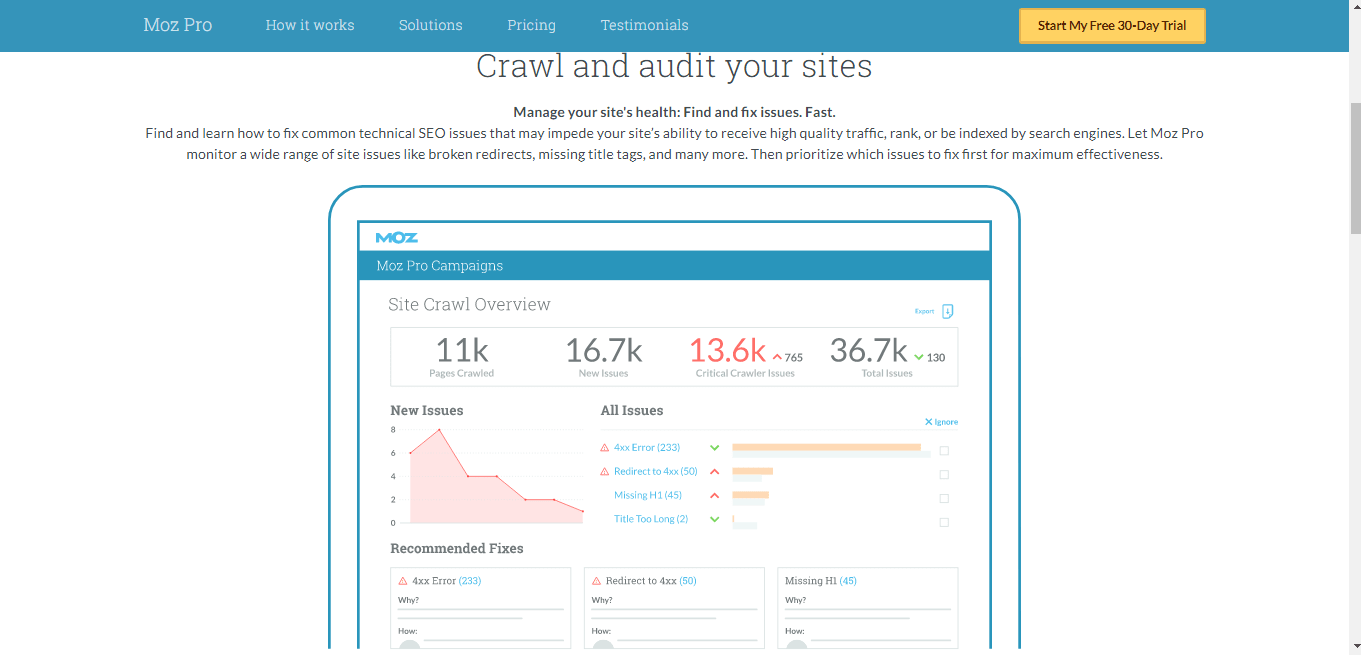 Moz pro
site crawl can help you to fetch the technical SEO issues that may be a big hurdle and fix them up. This will help you to monitor a variety of site issues such as missing title tags, broken links, missing heading tags and more. Not only does the Moz Pro allow you to crawl and audit your sites, but on the plus side it guides you for how to fix the SEO issues as well.
Google Search Console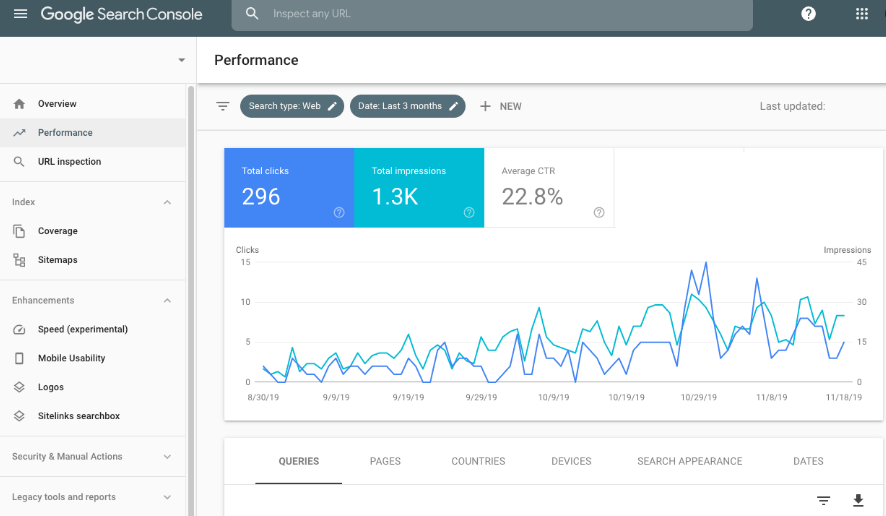 Google Search Console (GSC) which was formerly known as the Google Webmaster tools. Google Search Console can help you with your WordPress site SEO auditing. With Google Search Console, you can get your website SEO auditing by considering many things that you can tackle from each section of Google Search Console one-by-one! To name some of the most useful ones for SEO audit are:
Links to your site
Search Appearance
Search Analytics
Internal Links
Sitemaps

Apart from that, it holds more information about your site indexing status, health, visibility level, and structured markup helper that can prove to be great in SEO auditing.
Google Analytics
Google Analytics can help you to derive data related to your site visitors, website analytics reports, tracking information related to your website traffic, visitor's Geo-location, Demographics, Bounce Rate, and variety of other information that can help you in our SEO auditing. Better yet, for getting Google Analytics stats on your WordPress site, you can use the WordPress plugin such as MonsterInsights that can enable all the advanced Google Analytics tracking features right inside your WordPress Dashboard.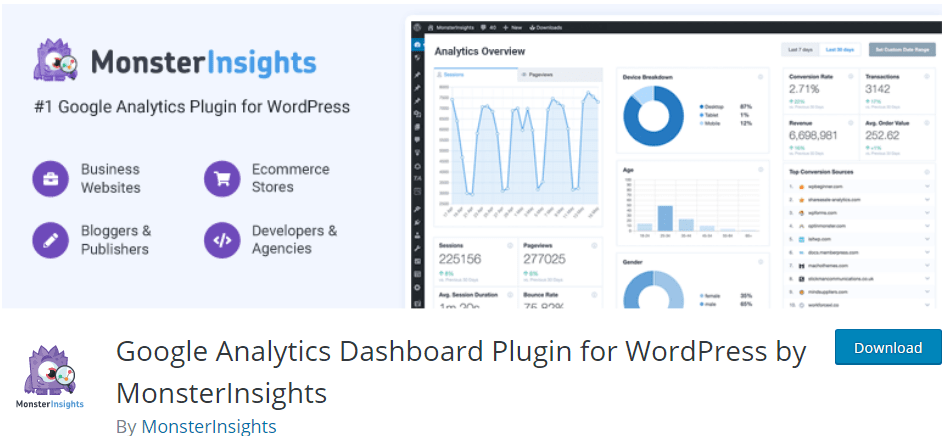 You can find the MonsterInsights WordPress plugin from the Wordpress.org plugins directory!
SEO WordPress Plugins
When making an SEO audit for a WordPress site, you should be concerned about some popular SEO WordPress plugins to opt for your WordPress site to get the drive the better SEO results for your WordPress site. Having said that, we would recommend you to make installation and activate either of the
best SEO WordPress plugins
like:
Yoast SEO Plugin
Rank Math Plugin
All In One WordPress Plugin
SEOPress WordPress Plugin
SmartCrawl SEO Plugin
The SEO Framework Plugin
The above-mentioned SEO plugins can help you to tackle your On-page SEO factors. Besides, just make sure to install a single plugin at a time for your WordPress website.
Ensuring Responsiveness of Your WordPress Site
When it comes to the WordPress site, you should adapt a website layout that fits all screens from desktop devices, laptops, tablets and specifically mobile devices. Being said that, if you don't have a mobile-friendly site, you will most probably lose all the website traffic coming from mobile devices. As Google has also made its favor for the responsive sites and considered it as a ranking signal, it's better to make a mobile-friendly site. To do so, you can simply choose a mobile-friendly theme from the wordpress.org theme directory. You can find plenty of theme option that suits best for your niche.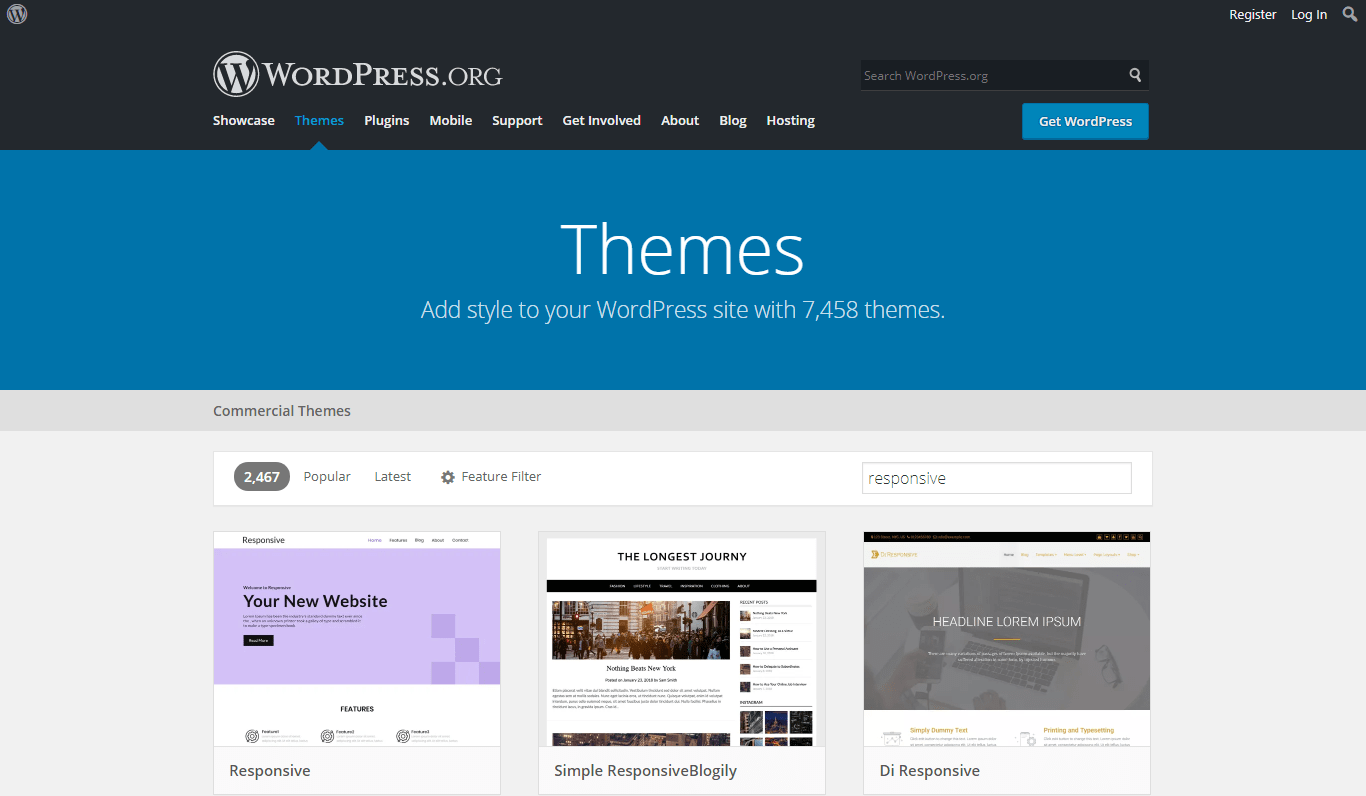 However, if in case you already have a well-established brand and a WordPress site, then you can make use of
Jetpack
as an alternative option. Jetpack is an ultimate WordPress plugin that can turn your non-responsive WordPress site into a mobile-friendly one. Luckily, you don't even need to change your WordPress theme for that!

Final Takes
In the end, it's important to get your checklist ready from the above findings and make a strategy by prioritizing the things that need to be fixed first. Doing so will bring up the most efficient result on your overall SEO for your WordPress website. Have you recently audited your WordPress site? Just ask us out for any suggestions or queries in the comment box below!