3 Reasons to Create Push Notifications for Your Membership Site
January 21, 2023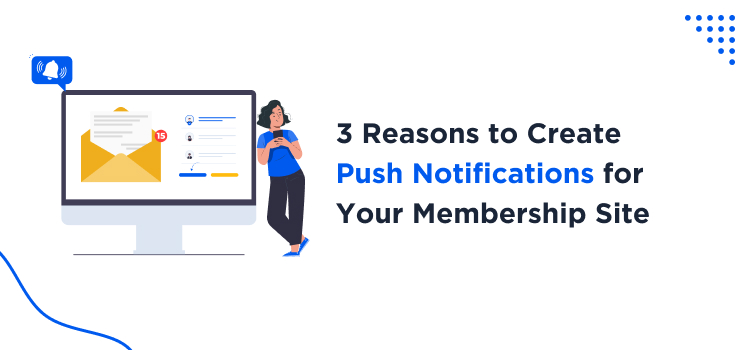 Studies show that
more than 90% of your website visitors will never return
. When you run a blog, it can affect you.
When you run a small business like a membership website, this can be so much pain. Since the admin relies on the website for revenue, the lost leads need to be cured as soon as possible.
There are so many ways to get the audience back. Some popular ones are newsletter campaigns (email marketing), targeted ads (social media), or even push notifications.
If your cart abandonment rate or bounce rate is high, this article will help you. This post will show you the three leading reasons to create push notifications for your membership website!
Before we move forward, let's learn what push notifications are and why it is a good strategy.
What Are Push Notifications, and Why Do You Need Them?
Push notifications are notifications you can receive on your device/web browsers
. Many tools and services use push notifications to increase user engagement.
Some of the popular services are:



Facebook

Instagram

Snapchat

Twitter

Amazon

Gmail
And so on.
These apps will send you a custom notification to your mobile phone or desktop when you need to see something. It can be a notification or a custom deal (if you are into online shopping)
Like email newsletters, push notification services don't need your email address or personal information. You can subscribe to any website for free, and they will send timely updates to your device.
Push notifications can be integrated with any website, app, or SaaS site, custom solutions with or without a bit of coding.
As a business owner, adding a push notification feature can help your venture. Once a website visitor subscribes to your push notification service, they will be added to a custom notification list.
You can send new blog posts, upcoming deals, or anything you want to the subscribers without hassle.
Also, most push notification services come with in-built analytics, so tracking the open rates will be simple.
Now you know what push notifications are. Next, let's see the top reasons to create push notifications for your membership website.
3 Reasons to Create Push Notifications for Your Membership Website (Ultimate Guide)
This section will show you the top three reasons to create push notifications for your membership website. And they are:


To get returning visitors
To obtain maximum conversion rates
It is easy to setup and configures
Without any further ado, let's see each point and why push notifications can solve many problems on your membership website.
1) Returning Visitors (So They Will Never Forget)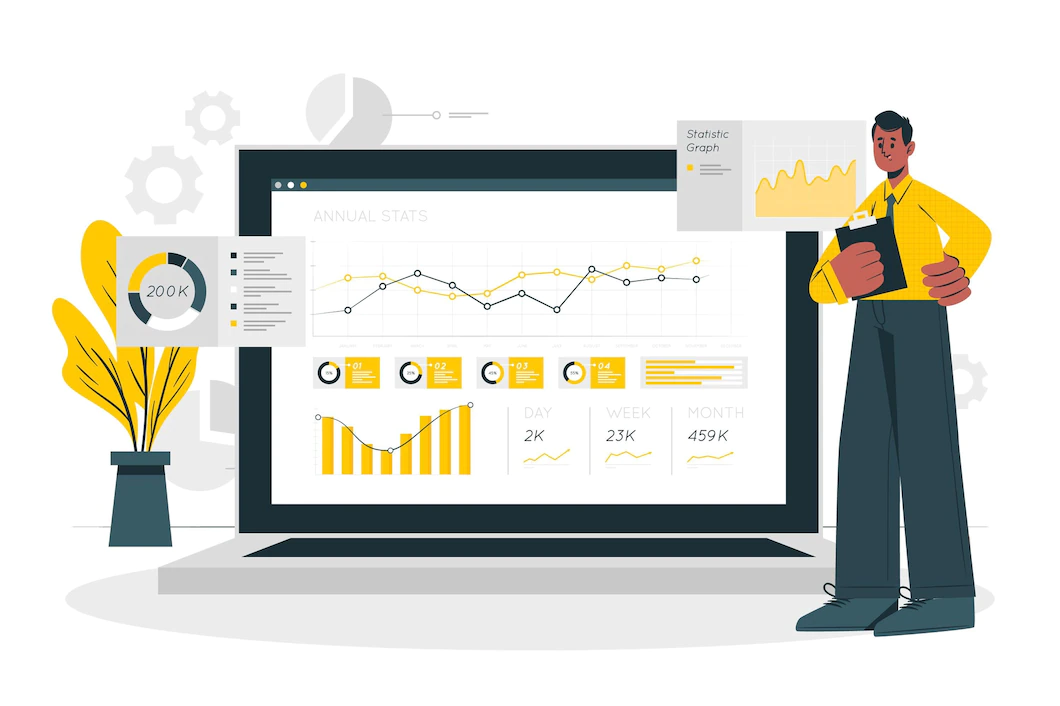 As we mentioned in the beginning, once a user visits your membership website, they will go through it, look for valuable blog posts, read some, and leave.
We can't be sure when he will return to the website. This is a lost lead, and the business owner can lose a lot of potential subscribers and revenue.
But once you have added the push notification feature to your membership website, the website visitors will have the option to subscribe for the updates. This will be free, and the subscribers will have total control.
Once they subscribe to the push notifications, they can receive every update regarding the membership website. It can be custom push notifications, new blog posts, offers, etc.
Doing this will help you to
get returning visitors.
So no matter if the visitor leaves the membership website without joining the service, You will have him as a lead, and you can still promote the service.
Many businesses use the same strategy to turn push notification subscribers into potential customers.
2) Maximum Conversion/Engagement Rates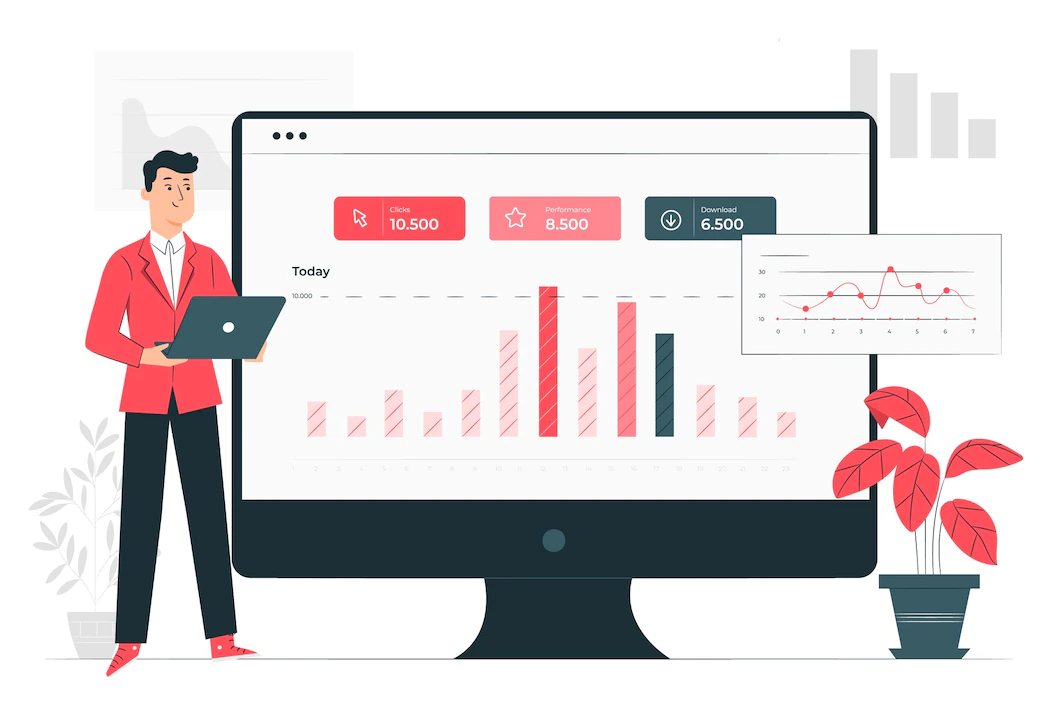 As a business owner, your main goal is to provide the best user experience and make more revenue by offering an excellent service or product. It is proven that running limited-time deals and creating scarcity will boost conversion rates, and you can earn more income.
If you have decent push notification subscribers, you can send a custom message to everyone when you run a limited-time deal or create a custom coupon code for a short time.
This can help you improve engagement and conversion rates.
When someone purchases a product or service online, they might check for valid coupon codes. Offering
coupon codes and promoting them through push notifications can help you increase overall revenue.
You can do the same to boost traffic to a custom landing page or blog post.
3) Easy to Setup and Affordable
Typically, if you need to start with lead generation, it will cost some money. For example, if you prefer email marketing, you need an
email marketing
service for storing and sending newsletters and a tool for capturing emails (lead generation plugin).
On the other hand, if you prefer Google or Facebook for lead generation, you need to spend money on ads.
In our experience, push notifications are an affordable way to generate leads from existing traffic. Most push notifications plugins come with easy-to-use dashboard and configuration options.
Setting it up would be a cakewalk.
There are free, freemium and premium push notification services available.
OneSignal
is one of the primary push notification service providers in the market.
It offers its WordPress plugin, so
setting up push notifications on your membership website will be simple
. Also, you do not need to edit any templates to integrate your OneSignal account with the membership website.
With the power of API keys, you can complete the integration and send push notifications!
Conclusion: Reasons to Create Push Notifications for Your Membership Website
These are the main reasons to add push notifications to your membership website. As we mentioned, a push notification plugin like OneSignal or PushEngage will simplify the process.
These plugins come with simple setups; you can configure them without touching a single line of code. On top of that, the benefits of using the push notifications service are very notable.
You can quickly reduce the cart abandonment rates and improve the overall returning visitors rates. These are the main reasons to create push notifications for your membership website.
We hope you have found this article helpful and learned something new. Please consider sharing this post with your friends and fellow bloggers on social media. It will help some membership website owners improve their business with simple tweaks.
Feel free to
check out our blog archive
for more relevant articles.