5 Best Membership Website Hosting in 2023 (Affordable + Free)
September 1, 2023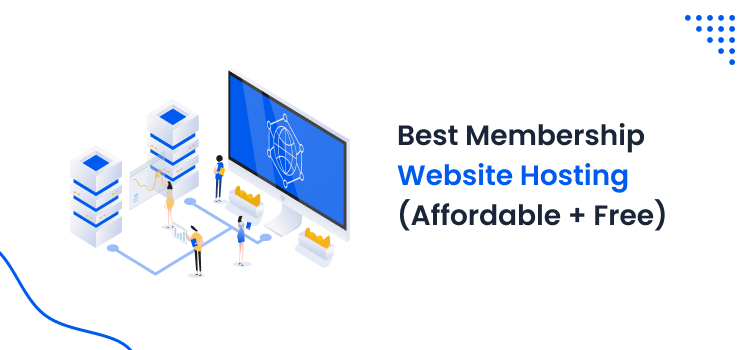 With the powerful blend of exclusivity and scalability, membership websites have gained substantial attention as the most preferable tool for generating recurring revenue. Due to its remarkable popularity, you may easily avail numerous membership website builders and platforms such as ARMember, leveraging how you can develop a feature-rich website with comprehensive membership functionalities in no time!
While discussing this, we can't overlook membership website hosting playing a crucial role in its security, scalability, success, and winning user experience. So, today, we are here with the five
best web hosting services
you can opt to host your membership website for its enhanced performance.
But before we get started, let's understand what membership websites are, how they differ from other websites, and why you should take extra care while choosing hosting services. So, without delay, let's explore it!
What is a Membership Website?
A website boasting a subscription or membership model is primarily known as a membership website. Being a member of what, individuals can access various exclusive content, resources, and much more. Such websites are usually owned by businesses, organizations, content creators, communities, etc., to provide value to their audience in exchange for one-time or recurring membership/subscription payments.
One can leverage the membership/subscription-based website in many ways. For example:
Offering exclusive content

Building communities or discussion boards

Creating private social media platforms

Providing discounts, coupons, and offers 

Selling online courses and lessons

User private content

Content dripping
... and the list is endless.
How are membership/subscription websites different from regular websites?
Here, are five fundamental ways how membership sites differ from other websites:
#1. Accessibility:
Regular websites offer open access to any of their content and resources that users with internet connections can seamlessly access and interact with.
However, in the case of
membership websites
, the accessibility of the exclusive content and resources is restricted and limited to the registered members only.
#2. Exclusivity:
Regular websites generally provide general information about any business, organization, product, service, etc., that users can access without signup/login or acquiring membership.
On the other hand, membership sites are built to offer exclusive content or resources to their premium members, who have to sign up/log in and purchase membership/subscription plans if required.
#3. Monetization:
Monetizing a regular website may include affiliate marketing, products selling through e-commerce features, display advertising, sponsored content, donations, etc.
However, membership website owners can usually earn recurring or one-time income by selling monthly, yearly, or one-time subscription plans to their premium members. 
#4. Purpose:
The fundamental purpose of regular websites is to provide information, promote products/services, brand awareness, and increase audience reach.
But the primary purpose of membership sites is monetizing skills and passion selling in the form of premium content or services only to the exclusive members.
#5. Interactivity:
Users can interact with the regular website through generalized elements such as comments, contact forms, social media sharing, etc.
In the case of membership websites, the interactivity elements usually entail members' community, private social media platform, private messaging, members directories, discussion boards, etc.
Why is it necessary to take extra care for membership website hosting?
A membership website's success, performance, and security depend on various factors, and web hosting plays a crucial role there! Let's check out several reasons why you can't be negligent while selecting the hosting provider for your membership website.
#1. Performance & Speed
Membership sites widely involve dynamic content, user interactions, secure signup/login, etc. So, choosing the hosting service that ensures the lowest downtime and smooth website performance with the fastest website loading speed is highly recommended.
#2. Security
Membership websites usually hold a large extent of users' personal and sensitive data, including their payment details, personal information, login credentials, etc. So, choosing a hosting service with regular security updates, firewalls, SSL certificates, and other security aspects is highly recommended.
#3. Optimal Resources
Membership websites generally demand more resources, such as CPU, bandwidth, memory, etc., than other informative websites. Thus, it's required to check whether your chosen hosting solution can meet additional demands if necessary or not. 
#4. Quick Support
No web hosting service can be considered 100% perfect as sometimes one or the other may face some technical issues. During such technical glitches, it's required to obtain quick support from the hosting provider. The delayed support may cause several problems on your website and ruin your site's user interface in the eyes of valued members.
#5. Content Delivery
If your membership website entails content in the form of videos, it's necessary to check whether your membership site hosting service offers CDNs for effectively distributing your content to your members.
5 Best Web Hosting For Membership Websites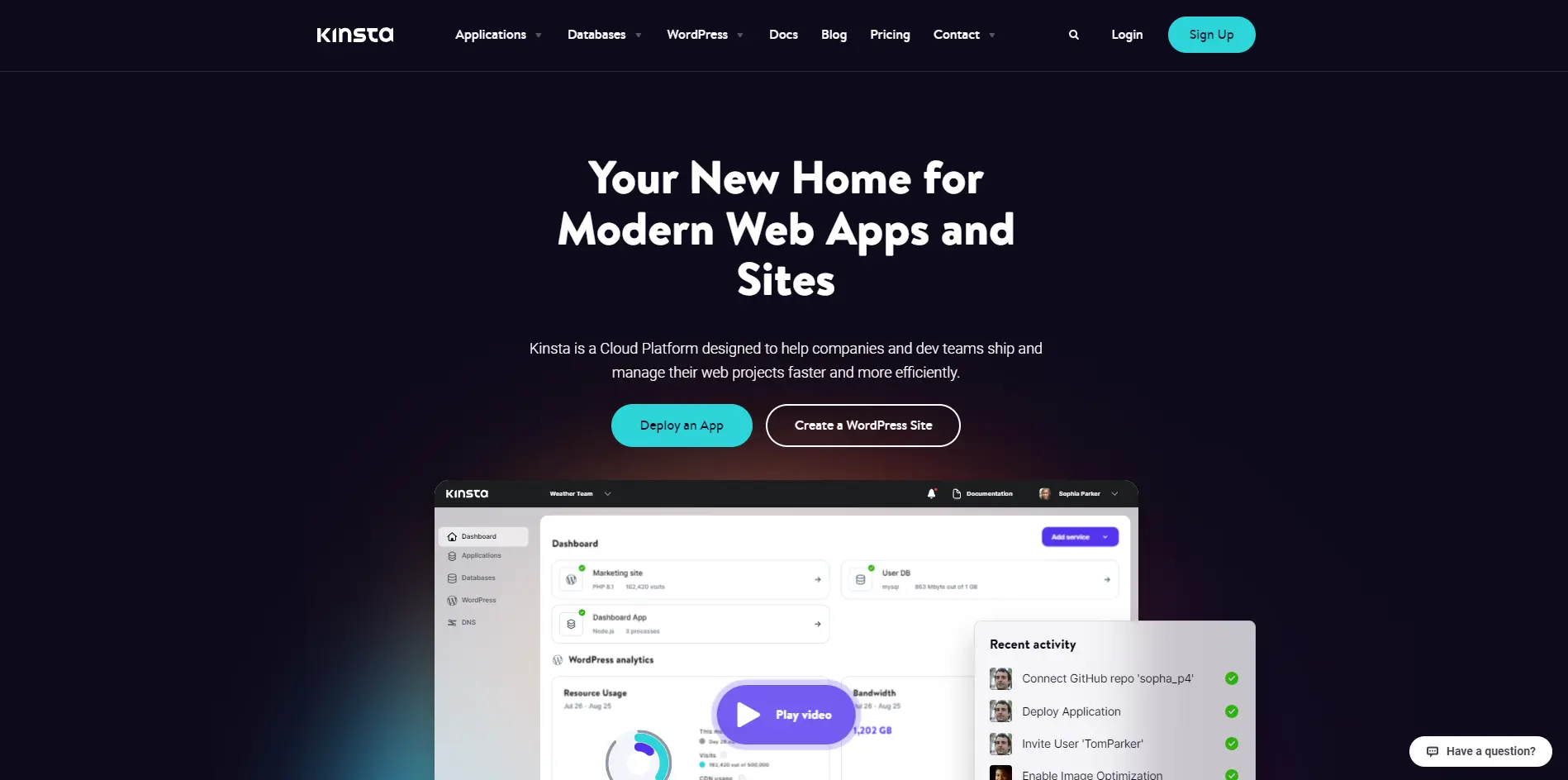 Are you planning to build your membership website on WordPress? If yes, Kinsta is the best WordPress membership website hosting you can opt for. It's widely known for its high-performance architecture, robust security features, dedicated support, auto backups, staging environment, high performing CDNs, edge caching, and much more.
Why Kinsta?
35 data centres

Advanced Cloudflare-powered DDoS protection

24/7/365 dedicated support in various languages

100% uptime

Unparalleled traffic handling

Free website migration

Top-notch user interface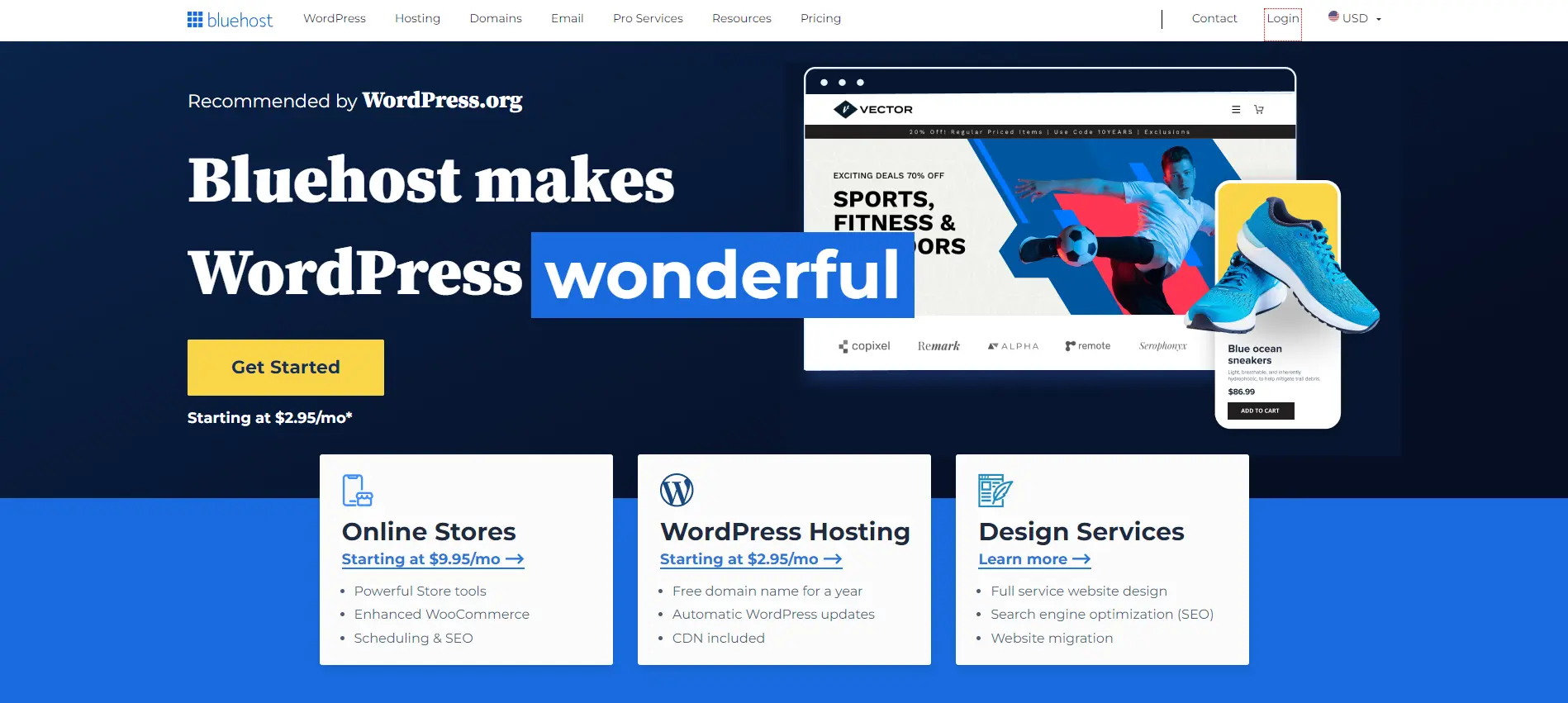 Bluehost is another renowned web hosting for membership websites powered by WordPress CMS. As a well-established and reputed hosting service, Bluehost is considered a solid hosting solution boasting numerous benefits for membership sites. From handling heavy-traffic membership sites to safeguarding the sensitive information of your members, Bluehost is a recommended choice to host all kinds of membership or subscription-based sites.
Why Bluehost?
Auto WordPress update

Outstanding customer support

Seamless setup

SSL certificate

Daily backup & restore with CodeGuard

Sitelock for protection against malicious attacks, spammers, and hackers

Highly recommended by WordPress

If you're a beginner and looking to host your membership website, keeping your hosting cost manageable, HostGator could be the best option ever! From its most reasonable prices to its user-friendly and easy-to-understand control panel, it's one of the best web hosting for membership websites. Initially, you can opt for its shared web hosting plan; however, it allows you to upgrade it to VPS or dedicated hosting when your site grows.
Why HostGator?
Affordable hosting plans

Unmetered bandwidth

99.9% guaranteed uptime

Best technical support

Beginner-friendly

Reliable uptime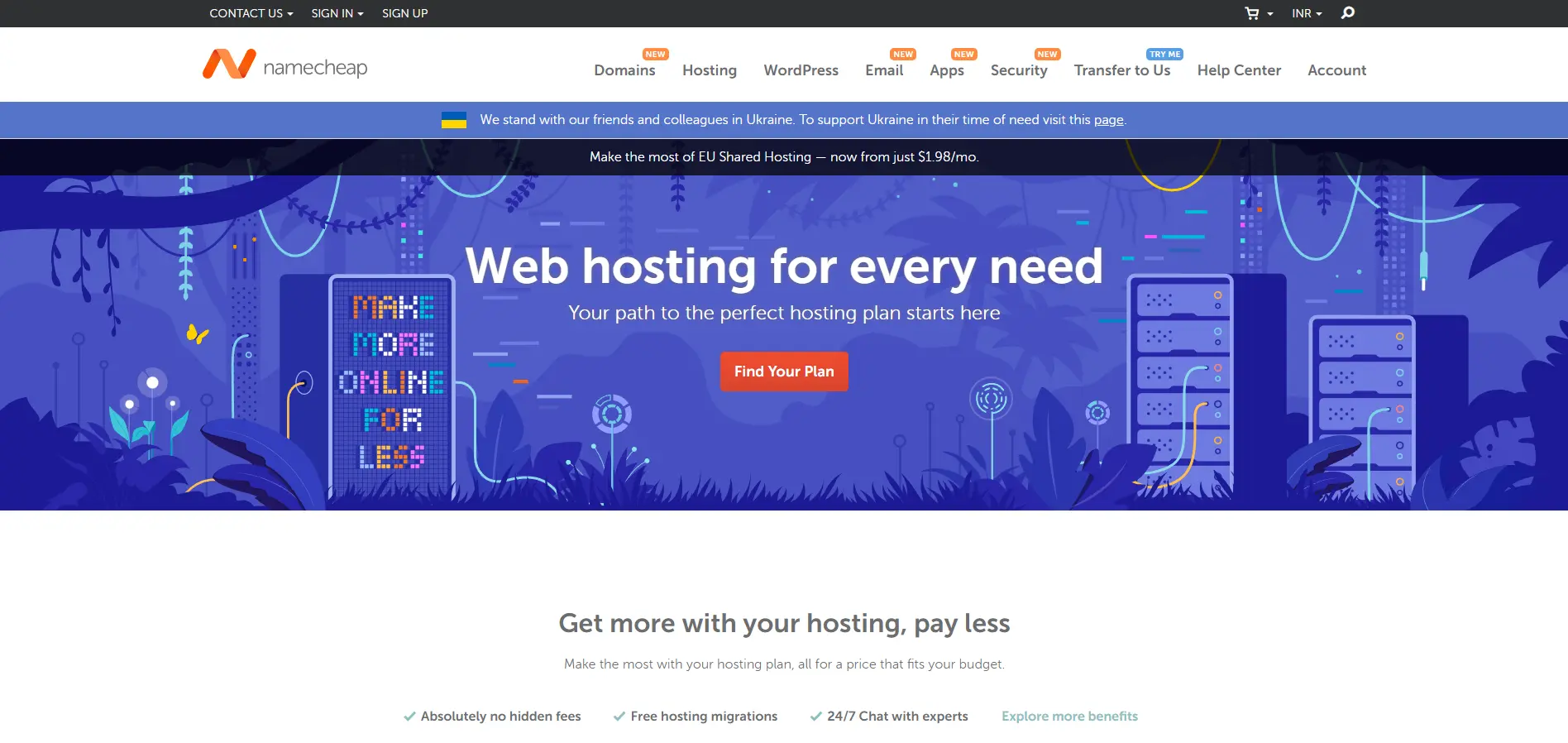 Namecheap is one more big name among the most affordable domain registrars and website hosting service providers. Like HostGator, Namecheap is also not behind offering a beginner-friendly control panel that allows the person with less technical knowledge to manage his membership website hosting settings easily. So, if you're new to website hosting, Namecheap is another option that comes immediately after HostGator.
Why Namecheap?
Free hosting migration

Significant privacy and security features

24/7 customer support

Availability of multiple hosting plans

Multiple data centers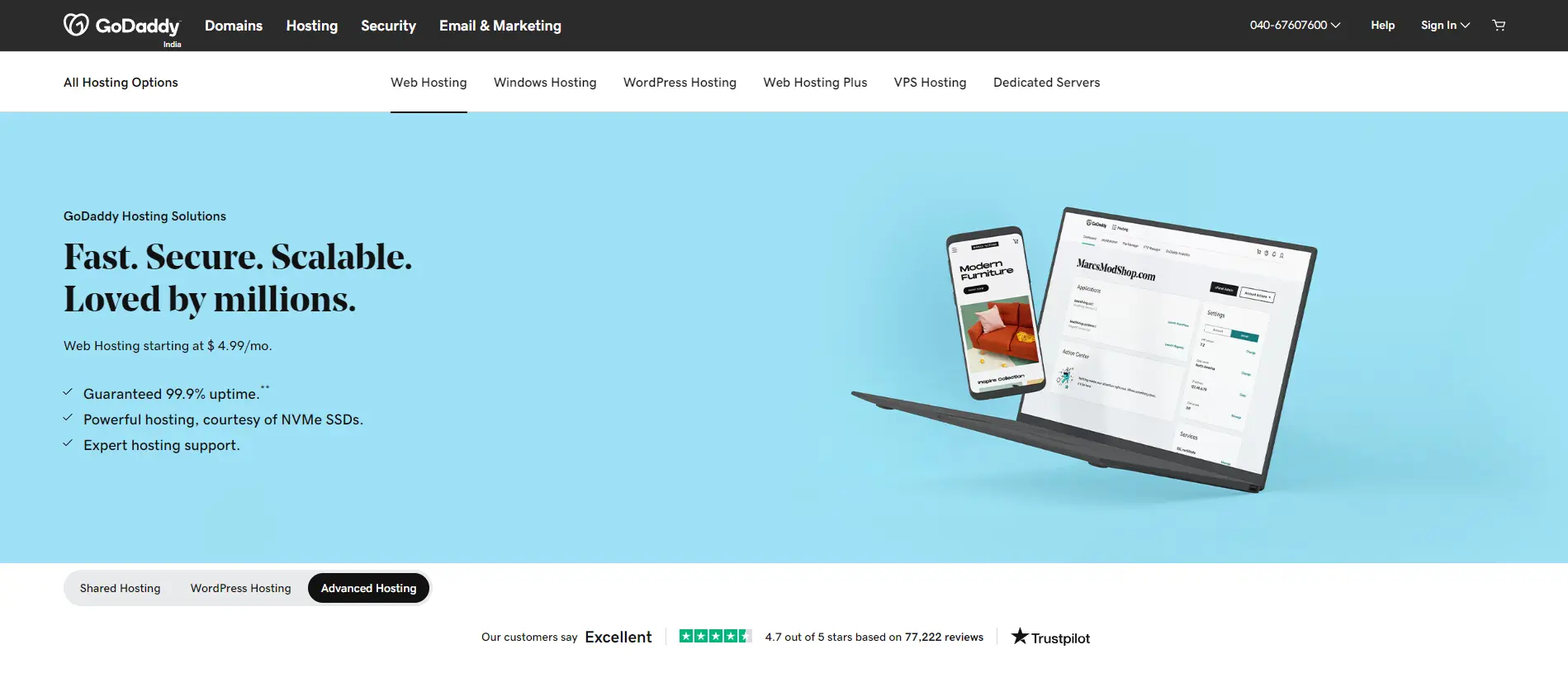 GoDaddy is another powerful domain registrar and hosting provider known for its fast and secure services. Whether you own a small or large membership site, GoDaddy boasts various hosting plans; you can choose the one most suitable for your membership website requirements. Like other hosting providers, GoDaddy is also ahead in offering the best uptime, scalability, customer support, user-friendly interface, affordability, and much more.
Why GoDaddy?
Easy-to-use dashboard/cPanel

Basic to advanced security features

Affordable pricing

99.99% uptime guarantee

24/7 live chat, email, and phone support

Fastest and most reliable server performance

Quick setup
Conclusion
Here is the list of the industry's best hosting providers for membership websites. We hope your search for the best ones ends here! So, why are you waiting now? Kickstart your online membership business by choosing the hosting service from the above list, setting up WordPress installation and also installing a
membership plugin for WordPress
and theme, building your website, and boom! Now, you're all set to earn unbelievable recurring subscription income!