Build an Achievable Online Membership Business Using ARMember
March 20, 2021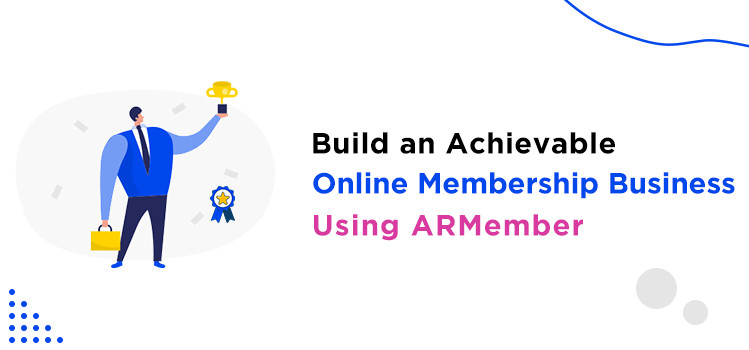 Launching a subscription-based membership business on your own requires considering a membership website that can accept not just a one-time payment but instead it can accept recurring payments as well.
Whether you are running a membership website by offering an online course, learning tutorials, or even a blogger, creating a membership online business from any of that is quite a hefty thing to do.
But, when done right, membership business can be much rewarding and fruitful. Interestingly, you have the opportunity to build a strong relationship with your members or subscribers.
Having said that, this can be even more crucial for a non-tech savvy person to build a successful membership website efficiently.
Now, that isn't as simple as said as it's done because it requires a professional tech skill to add the membership functionality you want on your membership website.
On the flip side, when you start creating a membership website, you will find it quite hard at the beginning.
Whereas, you will always have a drawback of messing up with a lot of things while creating your membership website. Things such as dealing up with a lot of the hefty code are one thing, whereas, on the other hand, you require to have solid developing and coding skills to do so.
Hence, if you are a novice person, you will find it more difficult to deal with the coding stuff!
So what is the solution to cope up with that?
On the positive side, you can utilize our ARMember
WordPress membership plugin
that will help you to build a successful membership website without ever worrying about any coding things from your end.
So, here in this article, we will take you to a few of the great ways that will help you to take your online membership business ahead of your competitors using ARMember.
Let's jump into it!
Implementing the Membership Models on your Online membership website
You have heard it right! Membership content is what really makes or breaks your online membership website. As the content is the most crucial part of the membership website, your membership website success solely depends upon the content, which is why the content matters!
Aside from that, one of the best way to generate a stable revenue on you membership website through your premium level content is to display the recurring payment option that can ensure to let you generate the getting just passive source of income.
Whether you want to charge $50/Month or $300/Year for your premium level content, ARMember offers the option to display the automatic payments to earn money in a hassle-free manner.
This is made possible by utilizing recurring plans like
monthly, quarterly, yearly,
or
Lifetime
billing cycles in ARMember as you can continue to grow your revenue rapidly.

The best part is that you can also be able to set the trial period as well.
This is what you can benefit from the ARMember as it allows you to accept payments and gain more revenue.
Additionally, the ARMember WordPress membership plugin offers an amazing feature of the Pay Per Post that can help you to earn money by making a particular pare or post as a paid.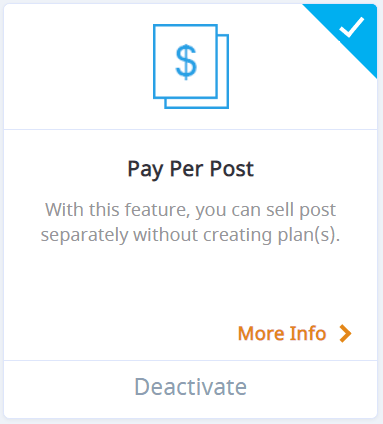 Offering the Grace Period Option to your Existing Members
The best part of creating a membership website using the ARMember WordPress membership plugin is its powerful features. It offers you to enable the Grace period for your membership website members who have got their membership plan expired and have forgotten to renew or pay for their membership plan.
The grace period can give them relief as you can allow them more time period by setting them the extended number of days even if their membership plan is expired.
On a positive note, this is a great way to stop losing your existing members!

Setting Multi-level Membership Access Rules
Content Restriction feature works great when you have multiple membership levels as you can provide access to your specific content to your different level members.
One of the great parts of building a successful online membership website is by utilizing the ARMember WordPress membership plugin as it gives you the ability to offer multi-level membership features with the use of the
content restriction feature
that works perfectly well to restrict access to pages, posts, custom posts types, tags, and categories for the selected membership plans.
If you want to restrict only the part of the content, then in such a case, ARMember allows you to protect just the specific part of the content.
Apart from that, if you want to restrict parts of your content on your membership website, you can lock that part by setting conditions.
Showcasing your existing members with the User Templates and Directory Templates
One of the best things you can offer to your members is the public member profile templates and directory templates. That is simply possible with the use of the customization options provided by the ARMember WordPress membership plugin.
With the usage of the user templates and directory templates option, you can insert things like adding different profile fields,
social profile fields
, which allows you to choose the membership plan you need to show, and various other settings will let you display member badges, joining date, cover image, and even more.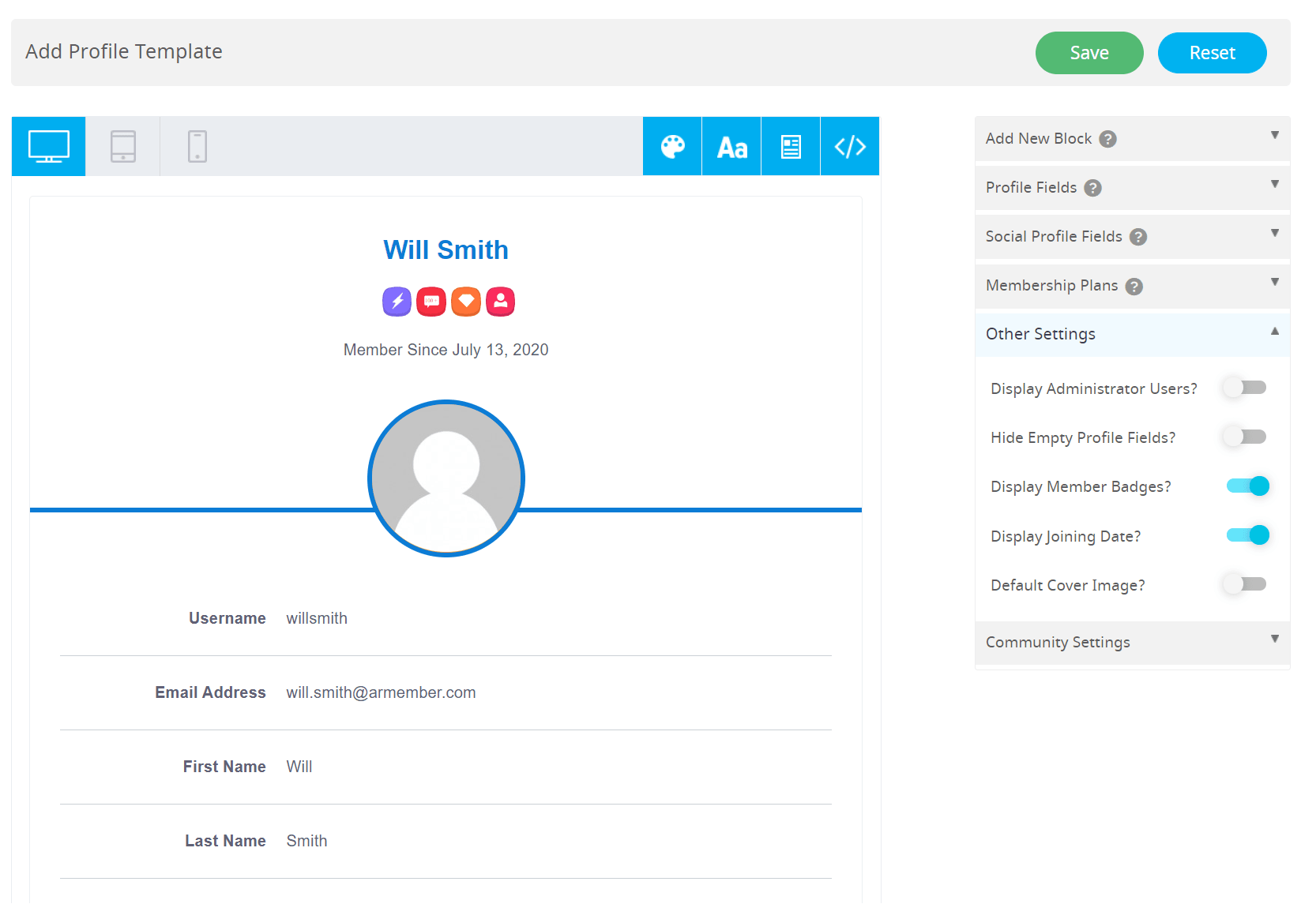 Enabling members to benefit from the Affiliate Solution
If you want to enhance your member's experience to the best, then you should take advantage of the affiliate solution with ARMember as it provides an in-built Add-on to make more revenue in monetary terms by running an affiliate program.
On the flip side, the ARMember WordPress membership plugin offers third-party affiliate plugins integration for popular Affiliate plugins like
AffiliatesPro
and
AffiliateWP
.
Utilizing affiliate solutions, you can allow your members to earn a commission on each referral subscriber to your membership website. In turn, you get the benefit of new members joining your WordPress membership website.
Leveraging your Membership website by Easily Creating Coupons
You can make use of the exclusive coupon management system to easily run promotions and giveaways with as many coupons as you like to in ARMember!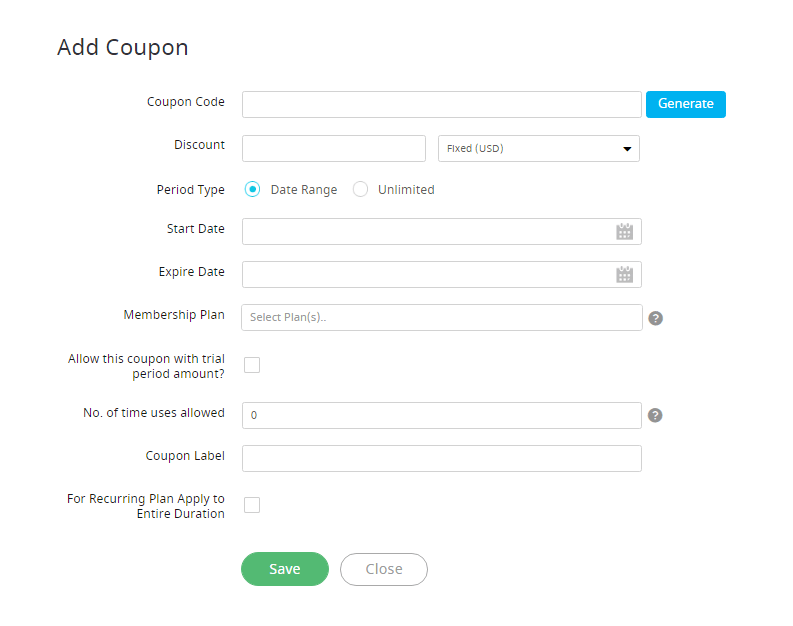 Luckily, with ARMember coupon management, you get complete functionality to manage discount codes. Further, you have the ability to create membership plan-specific coupons as well.
Bottom Line
Lastly, if you haven't built any membership business, this is the better time to start a feasible membership business. So, what are you waiting for? Get your online membership business started today utilizing the ARMember WordPress membership plugin.
That's all for this article! If you found reading this article an insightful one, then feel free to show us your support by sharing it across your
social media channels
!