Effective Use of Chatbots to Boost Sales For Your WordPress Site
March 12, 2020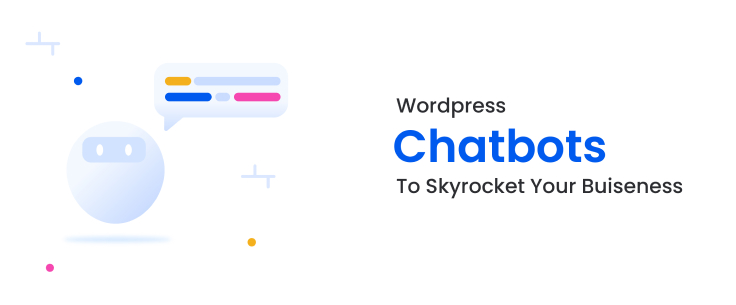 Nowadays, online businesses use chatbots as their preferred way to communicate with their customers. Some of the popular food chain business uses online chatbots where people can order their favorite food using their "website online chat window" – that's exactly where chatbots functions (inside a chat window via chatbot integration on your Wordpress site). A chatbot is an automated online chat system that you can run on your website. Interestingly, chatbots are gaining more and more popularity for business and e-commerce sites. It uses AI (Artificial Intelligence) to respond to the questions. One of the major benefits you can get from the chatbots is that it can cut down the time barrier that takes place while interacting with the human as it responds faster and on an immediate basis. Even though some of the businesses imply the human support team to interact with their customers, many of them are turning towards using an automated chatbot. Here are some of the benefits of Chatbots
Advantages of Chatbots
Gives Instant response
When you have a long queue of waiting for customers, they usually want to know
more and more about a business product/service
. They want to get a reply as fast as possible wherein if they find a delay in time to answer their queries then they may leave your site leaving a bad impression. Hence, with the integration of chatbots on your website, all your user's questions can be instantly answered by setting an auto-response.
24/7 Availability
Another incredible benefit of the chatbots is that it can be made available 24 hours a day, 7 days a week and for 365 days a year to show its availability to the visitors or customers of your site. Besides, it doesn't cost any extra penny that is charged by the human agents. Apart from that a chatbot also neglects the tedious customer support interactions. Getting Answers regarding the business products/services to hassle-free
Helps to Gain More Leads
One of the key advantages of chatbots is that it can benefit you to get more leads by gathering customer information.
Educating your Customers and Clients
If the chat support agent is offline – you can always automate the chatbots with an auto-response mode, where if a user asks the questions via online chat, then they will be opted to fill the certain information. Hence, if the grouping of all the questions from customers end is answered by Chatbot while triggering autoresponse in an FAQ (Frequently Asked Questions) form then that could be a great relief covering the pain points area of business.
Facebook Messenger integration in the website
Facebook messenger chatbot can be a great example to grow your business. An API of Facebook Messenger bot is used to help you make a bot for your Wordpress site. It can answer all your visitors/customer's queries. You can preset some answers in
Facebook messenger
chatbot Let's say for example: When a customer says: "Hello" Bot replies: "Hey, How may I help You?" Customer: "Want to buy some products. Can you help me out?" Bot replies: "Sure, Please have a look at our products here [Link of Products]" Looking for some of the Wordpress Plugins that facilitate Facebook Messenger Chat integration in your Wordpress site? Here's a plugin to use Facebook messenger chatbot in
your Wordpress site
.
1. WP – Chatbot
WP – Chatbot
by Mobile Monkey is a powerful Wordpress plugin to add Facebook Messenger chat into your Wordpress site. So, if you are looking to add live chat to your site, then WP- Chatbot can help you to get more leads and also to engage your site Some of the reliable facts of WP – Chatbot are:
It's simple and easy to integrate your Facebook Business Page as well as the Facebook Messenger.
It enables the chatbot facility to interact with your visitors/customers automatically even if you are not there.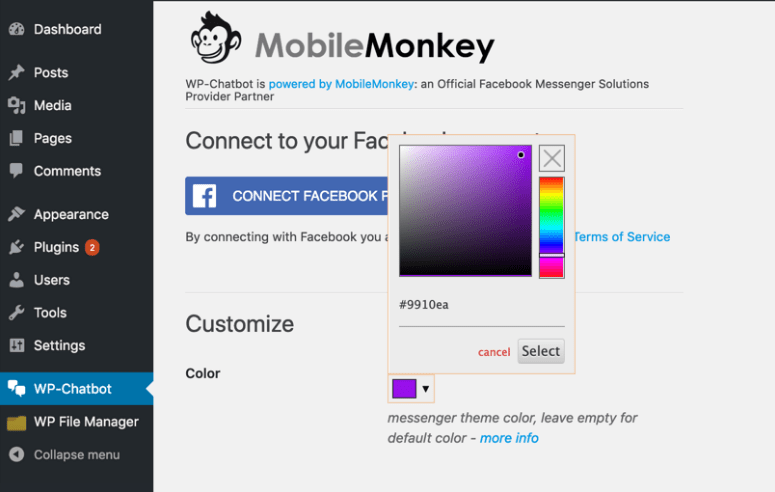 Chatbots for Wordpress site
2. IBM Watson
IBM Watson is an impressive live chat website plugin that is based on Artificial Intelligence. With the use of this plugin, you can help to guide your Wordpress site visitors in plenty of ways. With the use of IBM Watson, it can answer the questions raised by the customers. To build the chat assistance, you would first require to sign up for a free account of IBM cloud Lite after that you can create an advanced chatbot with multiple features.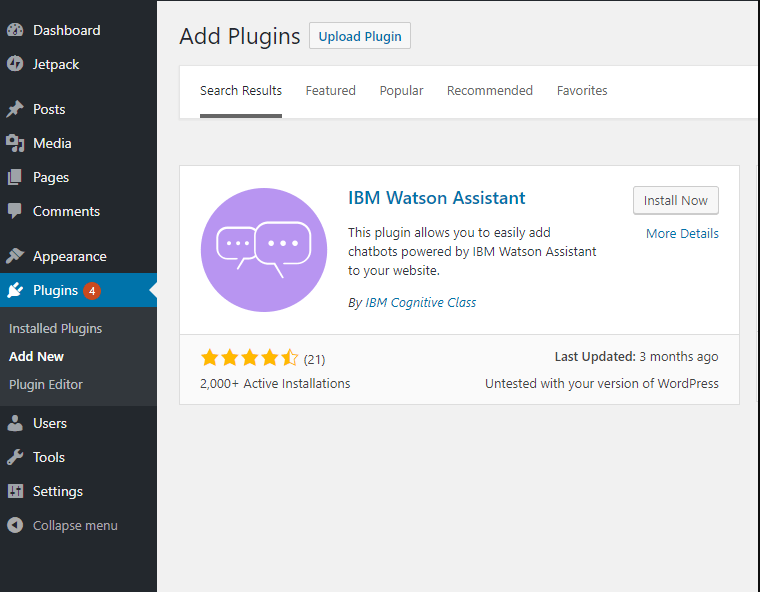 3.WoowBot
WoowBot is a specific Woocommerce chatbot with no configuration required, you just need to install and activate this plugin. With the use of WoowBot, your Woocommerce shoppers can easily find the right kind of product that they are looking for. There is a premium version of WoowBot that offers a complete advance set of additional features.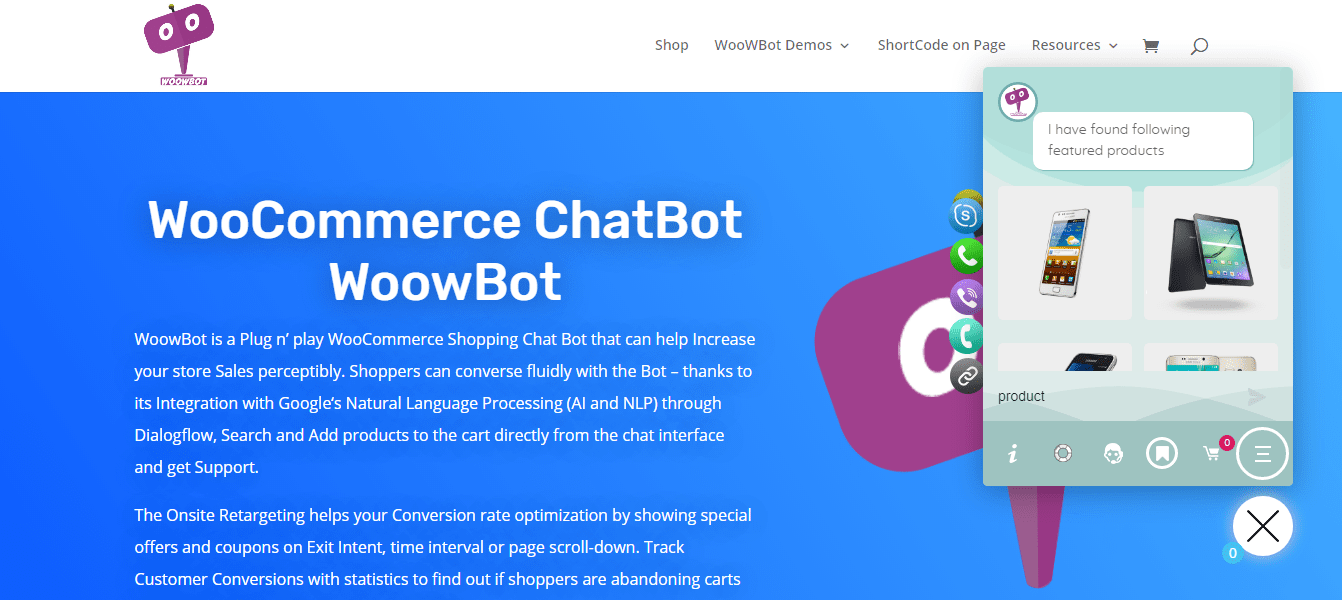 Final Thoughts
Lastly, Chatbots are fascinatingly a new way to engage customers, acquire leads quickly, and saves a lot of time of your site visitors as well as for the site owners. Leave your valuable feedback, we will keep updating any add ups on our future posts!