Best Tips to Pick the Perfect Domain Name for Your Membership Website
January 6, 2021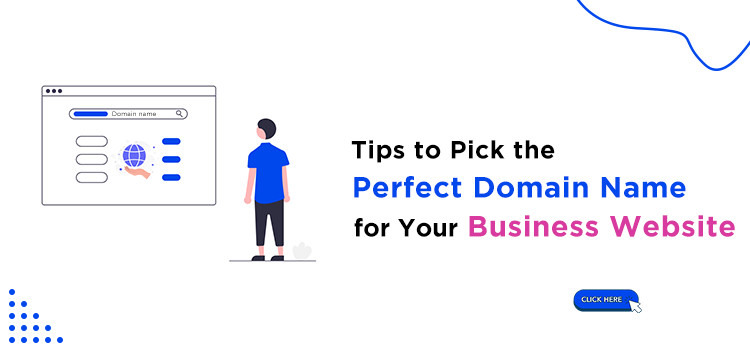 You planned to take your online business to the next level. For that, you started thinking about heading up to start a new website to run your online business. Especially, if you want to run a business website, then you need to get a domain name that is perfect for your online business. Having said that, you need to stay focused on finding a great domain name, because that is what initially your customers will start to search for your online business. Needless to say, if you want to build a successful online business website, then you ought to get the right domain name on the first hand. This means you can easily break the glass ceiling of building a successful website when you register a good domain name for that your customers can find it easy to search and engage with your online business. Well, just having a domain name registration is not enough as you would need to have the best web hosting plan alongside. At first, we will understand the importance of the domain name!
The Importance of Domain Name
Generally, a domain name is the one that the customers use to search for a web address when they are looking for any business. Let's say, for instance, if you are looking to search for ARMember, you will probably type
www.armemberplugin.com
in your web browser to visit our website. That is what normally you do! On the flip side, web hosting is different as it is the one where all of your website files can be found and is further made live up and running. Once you are about to register and purchase a domain, you would then need to kick start your online business website by purchasing great web hosting. Now, that is where the best web hosting platforms come in! To know more about the best and affordable web hosting platforms, check out our article on List of the Best Affordable Web Hosting Services in 2021.
Differences Between the Hosting and Domain
As the website domain and hosting both plays a vital role. Even though they are relatively connected, but both of them vary. Better yet, if you want to run a website then you would probably require to have a web hosting plan where you can store all your website files whether be it your WordPress files, WordPress plugins, and much more. To make it, even more, simpler, a domain name is the address of your office where people can find it by searching for your business name. In a domain name, a set of numbers and words can be used for a website name. On the other hand, web hosting is like the space of your office where you place interior design, furniture, assets, and miscellaneous stuff. In web hosting, SSD storage, security options, Backups, support, and more things are involved.
How to Pick the Best Domain Name
Selecting a domain name can be scary at times, but if you got to make it simple by selecting the best domain name, then you got to keep the following tips and tricks to select the best domain name for your online business. Further, we will drill down to the essential things that are required to get started while you run your online membership website business.
Domain Name that matches your business name
One of the most important things you need to consider while selecting a domain name is to match your domain name with your business. Yes, that is exactly correct as your domain name is the face of your company. That is what you should be considering a business or brand name while you are choosing an exceptional domain name. Why select a Domain name that matches a Business or Brand name? The reason behind doing so is it represents your unique identity as a brand or business. On the flip side, you should keep in mind to select a name that isn't difficult to remember. Doing so will ultimately help you to keep your brand consistency as well!
Keep it Short and Simple
One thing you must keep in mind while purchasing a domain name is to go for a most likely domain name easy short and sweet. One that people may easily type in your URL correctly to lead them to your website. If your domain name is short and easy to remember, then that can probably keep your customers away from the frustration to find your website.
Note
: Choose a domain name that is easier to pronounce and spell out and one that has a lesser amount of letters or numbers put together.
Stay Away from using Punctuation
This is yet another thing that you should keep a note of is to avoid using punctuation. People tend to look over domain names with punctuation as less of a professional and low trustworthy. On the flip side, a domain name with punctuation such as a hyphen can sometimes make it hard to type the exact domain name. Besides, they may even mistype your URL address when they tend to search your website.
Claiming a Domain Name (.com)
This is where you should keep on the practice of selecting the right kind of extensions after your domain name finalization. A dot com domain name can be a great choice as most internet users are most familiar with the .com domain extension.
Keep it Unique
You may be tempted to imitate somebody else brand that is uniquely their own identity. If you register a domain name that has the similarity that of another website, then you need to consider a uniquely different name and the one that defines your own identity. Once people know that your brand is a copy of someone else, then it can reversely affect your brand as they will leave your website thinking of a brand that tends to copy somebody else brand name. This will instead look much unauthentic in real terms. Hence, it is always better to brainstorm your mind and keep searching for a unique domain name that shows your own identity having a better impact.
Keep Timing in Mind
Yes, this is particularly important as there are numerous domains sold and brought every day. So, it is better to register a domain in advance as early as possible. Because once a domain name is purchased, you won't be able to claim it again. On the other hand, if you want to claim a domain from the owner who purchased that. To your surprise, they will likely raise the price for that domain than its original price.
Make Use of Keywords Diligently
That stands completely true as including some keywords while registering your domain name can help you out. However, on the other hand, you shouldn't be obsessed with including exact match phrases because sometimes it may hurt your brand. As far as
Google
is concerned, an exact match keyword domain is not likely a ranking factor. In fact, the domain name based on the generic keyword doesn't actually have the same SEO advantages as prior.
Over to you
In the end, by going through this article, you may have ultimately have gained some advantages on how to pick the best domain name for your online business. Further, you can ensure the above-mentioned points while choosing the right kind of domain name. If you found this article an informative and insightful one, do let us know your thoughts and ideas in the comment section below. Read more about:
8 Of the Impressive Ways to Enhance Your Members Retention