Introducing ARMember – All in One Best Membership Plugin
November 4, 2017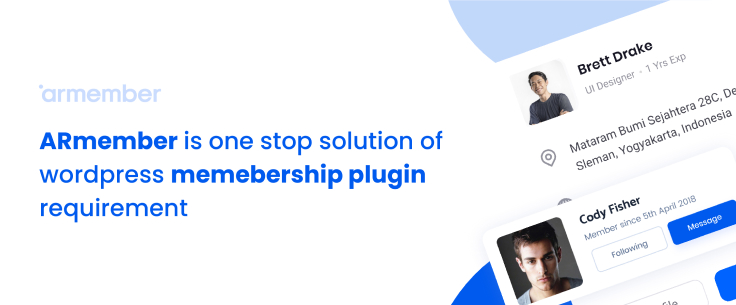 Here at Repute Infosystems, we would like to introduce ARMember – a powerful, one-stop WordPress membership plugin that allows you to set up a fully functioning membership site, sell subscriptions, accept user registrations, create user profiles, and so much more.
In fact, we want to make sure you know exactly what you are getting with an ARMember purchase, so we sat down and talked with one of the lead developers of ARMember, Ankur Chotai, to get an in-depth look at what this awesome product is all about.
How did you come with the name ARMember?
Well you know, it's actually a funny story. The first WordPress plugin we ever created was called ARForms. And the reason for this was simple – "AR" stood for Auto Responder, and it was a form creation plugin.
It also happens to be that "A" stands for Ankur, and "R" stands for Repute. So, we thought it would be a great way to brand all of our products. For example, ARSocial, ARPrice, and now ARMember are all products we offer our wonderful customers.
What made you decide to create a membership plugin?
Well, first and foremost we are a PHP development company with expertise in things such as core PHP, Joomla, and Magento. In fact, proficiency in these technologies was required if we wanted to meet our clients' needs and exceed their expectations.
However, as time went on, we found ourselves working on more WordPress projects than ever before. As a result, we began to really get to know the WordPress CMS and learned that its efficiency and simplicity was something every client was after.
Many of our WordPress clients needed membership functionality on their websites. Unfortunately, we noticed that there was no WordPress membership plugin available that could fulfill the requirements needed to create a fully functioning membership site. Sure, there are plenty of membership plugins available for use. However, we found ourselves having to use multiple plugins to meet the functionality needs of our clients, or delve into customized membership site creation, which can be time-consuming and costly.
That's when I got the idea to create our own WordPress membership plugin. I wanted to design one that included all of the functionality we knew our clients needed on a regular basis, all of which I knew could not be found in one single product.
Aiming to keep the plugin super simple, yet highly performing, ARMember was finished in about 18 months. And since then, we have strived to listen to our customers' feedback and continually improve on the original plugin by consistently adding new features.
Is member designed specifically for wordpress users ?
Yes, ARMember is exclusive to WordPress users.
What did you feel are member's most standout features?
Besides fulfilling the role as a standard membership plugin, I believe that ARMember has some unique features not found in other membership plugin solutions:
Efficient Content Protection System. There are several built-in protection measures for fully or partially safekeeping your pages, posts, categories, etc. For instance, we included a firewall to enable/disable page and post permissions with one click of your mouse. We also have shortcodes designed to partially restrict content.
Multiple Memberships.One of our most standout features is that we allow for multiple memberships. For example, one user can hold multiple memberships simultaneously. Even the admin can set multiple membership cycles and price each differently (e.g. monthly/yearly pricing).
Payment Gateways.There are four payment gateways built into ARMember with automatic debiting functionality.
WooCommerce Support.Utilizing the power that is WooCommerce is something we knew we had to do. One of the benefits of supporting this eCommerce platform is that you can access additional payment gateways supported by WooCommerce.
Built-In, Real-Time Form Builder.Creating beautiful forms is simple using the ARMember form builder. No other membership plugin has a feature for creating customized login and signup forms. More specifically, we focus on material design, which is a popular design language requested by many website owners.
Profile Page Editor.Creating member profiles and directories using ARMember's templates makes the process of creating a membership site much easier. You can also designate specific templates for specific membership types to keep things ultra-organized.
Content Dripping.As one of the most sought after marketing tools, we made sure to include content dripping functionality in ARMember.
Enhanced Security Measures.Keeping your data safe is one of our main priorities. For example, we include admin URL hiding, IP-based restrictions, and brute force login prevention.
Forum Functionality.Implementing an interactive forum on your membership site is possible thanks to BuddyPress and bbPress integration.
In addition, ARMember comes with multiple add-ons for those who need a little bit more when it comes to customization of their membership website.
Be sure to check out ARMember's latest list of features here.
How did you feel ARMember makes creating a membership site easier for website owner?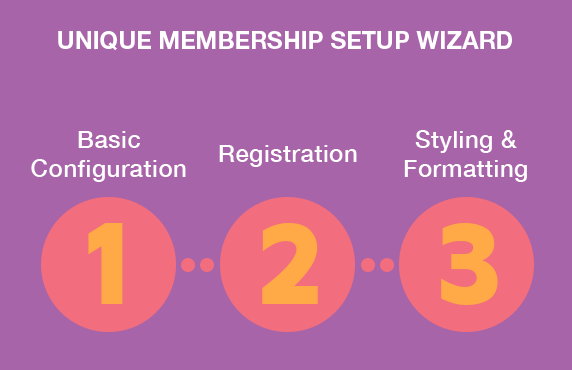 I believe that creating a membership site using ARMember is the easiest among all membership plugin solutions, thanks to our unique setup wizard that guides users through the entire setup process.
How is ARMember different from other membership plugin on the market
In short, ARMember follows the needs of real people needing membership site functionality and design. We don't just include features that other membership plugins have. We listen to the needs of our clients, and fill in what is missing from other solutions, in an attempt to make ARMember the only true one-stop membership plugin on the market.