8 Crucial Things you must do before changing a WordPress themes
June 5, 2021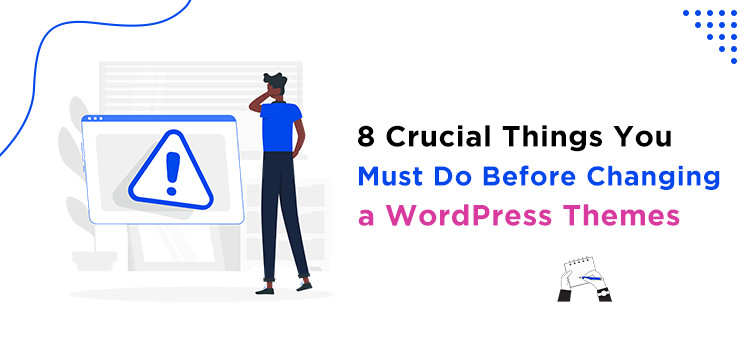 The beauty of building a website with the WordPress CMS platform is that it lets you switch your current WordPress theme to the new theme.
Sometimes the WordPress theme you use requires switching to a newer one!
Fortunately, for any reason, you are free to change your WordPress theme. All that matters is the cost of the WordPress themes if you are opting for any premium level WordPress theme else you always have an alternate option to choose a free WordPress theme from the Wordpress.org theme directory.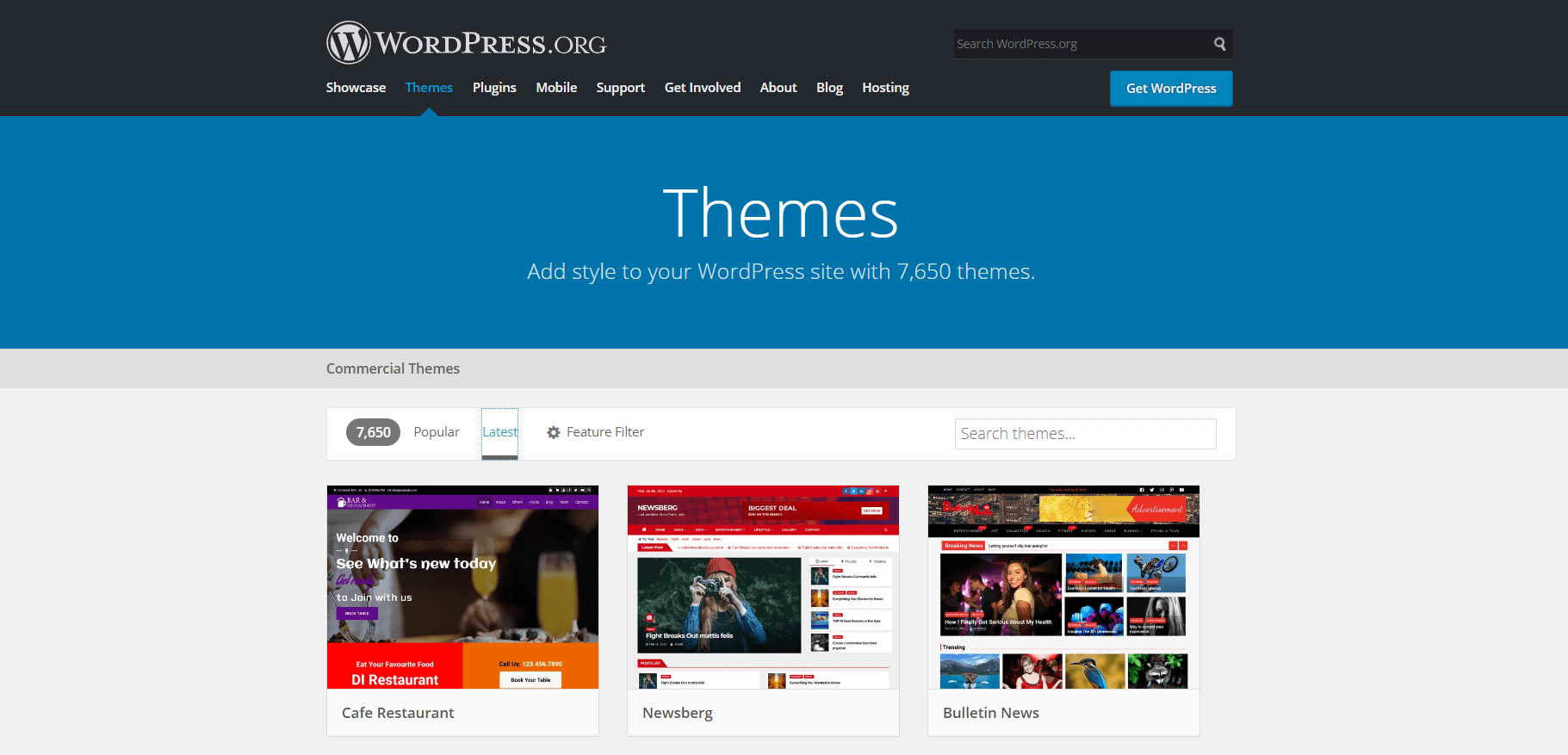 So, here in this article, we will discuss all the things worth doing before you go ahead with changing your current theme.
Let's dig into it from the beginning!
Things you Need to take Care of While Changing your WordPress Theme
Although most of your website elements won't be affected and remain unchanged, there is still some theme-specific content that needs to be taken care of. Things like shortcodes specific to your previous theme, homepage specific to the theme, theme-specific Widgets, or even you will need to reconfigure your theme-specific menus.
What More?
Well, the list is long, let's go through it one by one!
Backup of your website database (Backup Plugins for WordPress)
One of the most important things you need to take care of while switching from one WordPress theme to the other is the "backup".
You should be creating an adequate backup back and forth whenever you have some major changes for your WordPress website for your previous WordPress theme.
Here are some good to go WordPress backup things you need to ensure before the migration:


Complete Backup of all theme files


Backup for all the installed plugins that you use for your WordPress theme


Backup for the entire database of your WordPress website


For having the backup of your WordPress site, you do not need any manual process, instead, you should make use of some powerful option such as the backup software or a backup WordPress plugin.
You can make use of WordPress backup plugins like
UpdraftPlus
or
BackupBuddy
to create a complete backup of your WordPress website.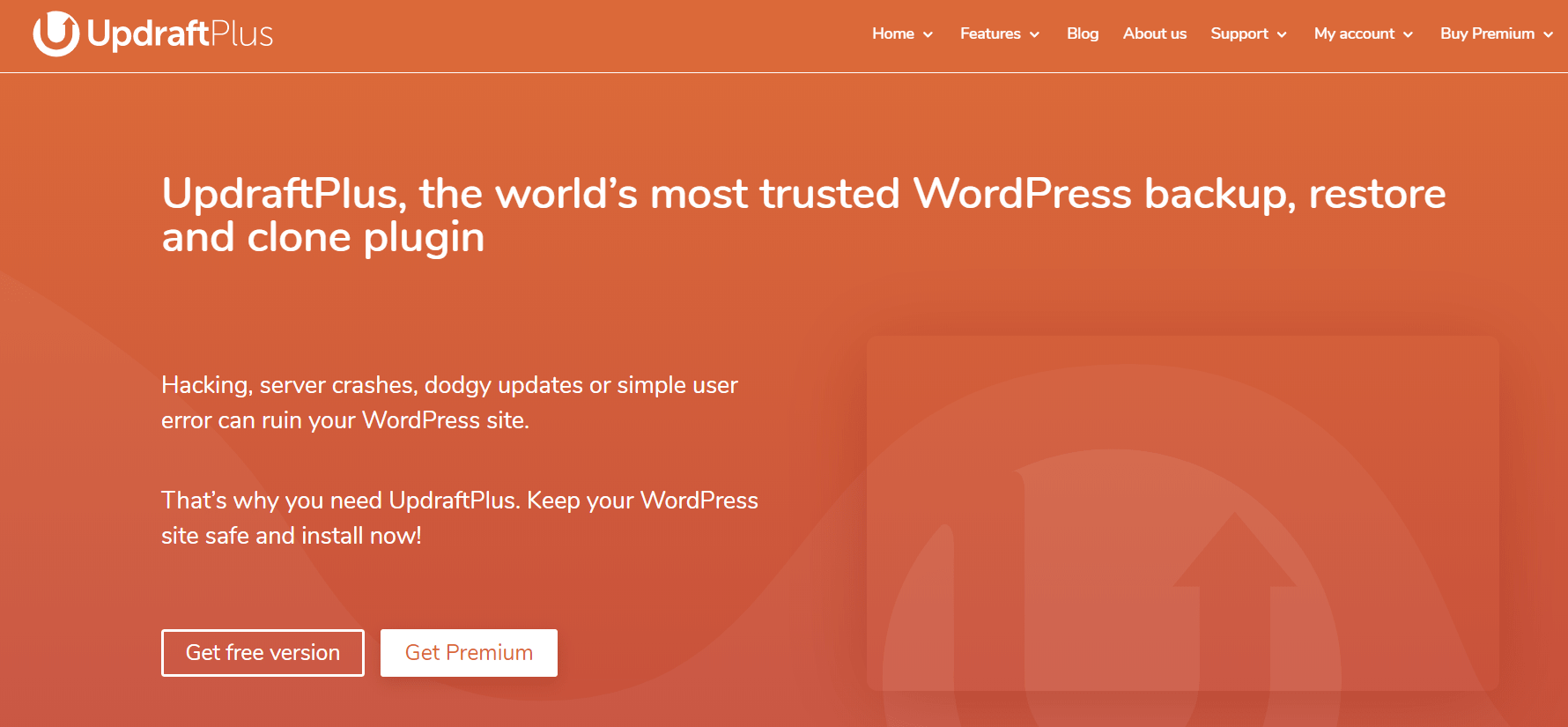 Check the loading time with the next theme
You can only determine the speed of your new website theme only if you have the loading time information about the old theme.
Your current theme for WordPress might have some new plugins or you may have added some codes that require to test the loading time to match it with the next theme you are going to apply for your WordPress website.
You can simply do it with some of the great online tools like
Pingdom
that can help you to quickly check the loading speed for the different web pages of your WordPress website.

Here are some other efforts you can make to boost your WordPress website load time:


With the use of the WordPress Caching plugin


Utilizing a WordPress image optimization plugin


Selecting a proven theme that is able to load your WordPress website with a faster loading time
Set up for Maintenance Mode
One thing you must ensure to do while switching your current WordPress theme to the new theme is to set up the maintenance mode.
You can enable the maintenance mode till the time you are done with migrating your data from your current theme to the next theme you want to use for your WordPress website.
While you turn on the maintenance mode, you can add some catchy messages to let your website visitors know that you are doing some changes to make the website better!
Check for the compatibility for multiple Browser
While selecting the new WordPress theme from the older one, you need to check whether your new WordPress theme is compatible with any of the browsers like G
oogle Chrome, Mozilla Firefox, Internet Explorer (IE), and Safari browser.
If you want to know which of the browser is driving most of your traffic, then Google Analytics will play an important role as it provides you with all this information.
Preview new theme with WordPress customizer
WordPress customizer allows you with a useful feature option that lets you see how the new theme for your WordPress website looks with the live preview without changing the theme first hand.
For that, you need to simply navigate to the
Appearance> Themes
from your WordPress dashboard admin panel.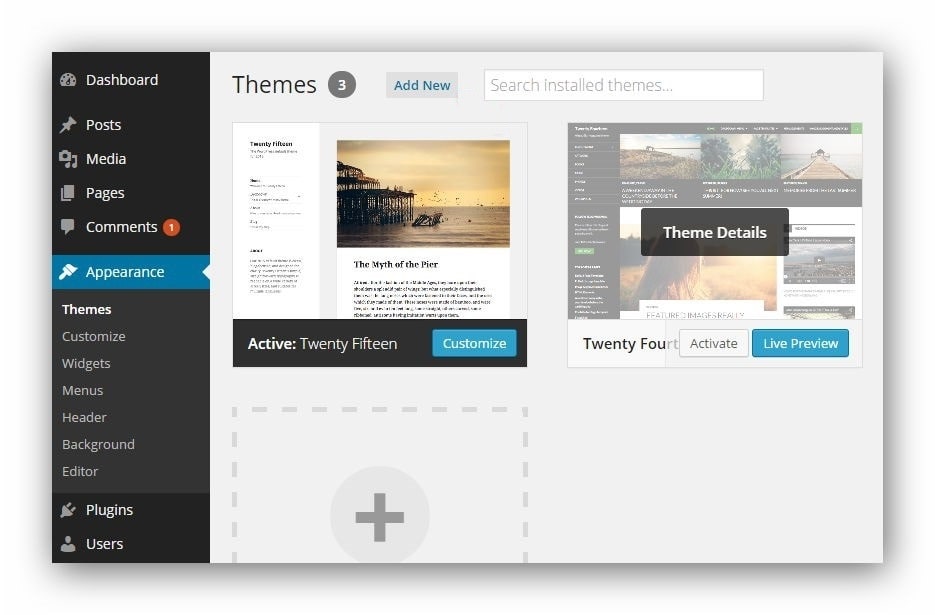 As there, you will be able to see all the installed themes on your WordPress.
All you need to do is to hover your mouse over the theme you want to see the live preview by clicking on the
Live Preview
button.
Testing Plugins, Pages, and Posts for Errors
When you are ready to install and activate your new theme for your WordPress website, at that time, you will need to start testing for the pages, posts, and plugins to look for the errors.
Further, you will require going through all your plugins one after the other and check if the added functionality works just as it worked for your old theme.
Additionally, you should test out the navigational links and test them if they redirect properly to the appropriate web page.
In most cases, the change of your WordPress theme would require paying attention to things like
Search Bar, 404 pages, Contact Page, Widgets, Sidebars,
and more!
Ensuring your new theme Supports all the tracking of your Website
The tracking of your website visitor's traffic is equally important just like the other things on your WordPress site.
Some of the WordPress users use plugins to integrate Google Analytics, while some may simply add the Google Analytics tracking codes to the header of their WordPress website. Either way, it's a better approach to copy and paste the Google Analytics tracking code to your new WordPress theme.
Keep an Eye on the Readers Feedbacks
When you have launched your WordPress website and made it live, the next thing you will need to do is to make some important changes based on the suggestions and feedback of your readers.
Reader feedbacks matters, because your website user experience can be enhanced based on the reader's opinions.
Wrapping Up the Things
Finally, after going through all the above-mentioned highlighted points, you need to take care of them while you are about to switch your old WordPress theme to a new one.
Further, we would highly recommend you to test the theme locally first instead of a live environment as it may crash before you change your current WordPress theme to a new theme for your WordPress website.
Have got any opinion about how to easily change the WordPress theme? Just leave us a comment in the comment section below, we will make sure to add it to our future posts!