How to Start a Membership Website Using ARMember's Setup Wizard
November 17, 2017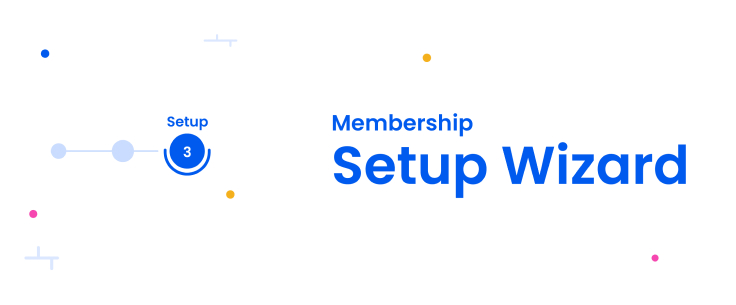 Your WordPress website is not simply a tool that helps you expand your business. In fact, by setting up a membership site, you will quickly learn that your website can become a business in itself.
Generating supplemental income, providing exclusive content, products, and services to your customers, and helping to establish yourself as an authority in your industry, a membership website can become the central hub for all of your loyal site visitors.
The problem is, setting up a membership site can be difficult if you don't know where to start. That's why using an all-in-one membership site plugin such as ARMember is so convenient. And, using the unique Setup Wizard feature, you will see that creating your membership website is one of the easiest things you can do.
Don't believe me? Let's take a look.
Using ARMember's Setup Wizard
As mentioned before, one of ARMember's most unique, and helpful, features is the Setup Wizard. Not only does this wizard take you step-by-step through the entire creation of your membership program, it compiles all of the configurations you have defined into one easy to embed shortcode. This makes managing your membership super simple and deployment even easier.
By default, your ARMember plugin will create a Free Membership plan for you to configure. This is the plan I will be using to show you exactly how easy it is to utilize the Setup Wizard.
To start, navigate to ARMember > Configure Plan + Signup Page, which you will be able to access easily once you install and activate the ARMember plugin.
This brings you to the Setup Wizard where all of the plan creation takes place.

Basic Configuration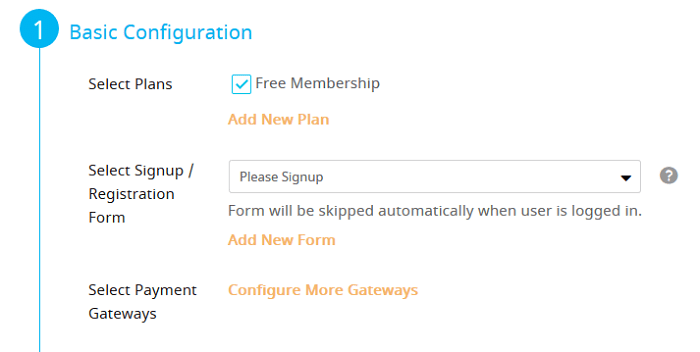 In the Basic Configuration section, select which plan you want to create. I am selecting the default Free Membership plan ARMember automatically created for me upon activating the license.
If you have more than one membership plan created, they will display in this section.
Next, choose which signup or registration form to display for interested site visitors. I have chosen the default Please Signup form. If you have created customized forms, they will appear in the drop-down menu.
Lastly, choose which payment gateway to deploy for your membership plan. Payment gateways are configured under the General Settings section.
The great thing about ARMember is that when something hasn't been completed (for instance, my payment gateways have not been verified and set up), the plugin offers direct links to the section in the plugin where you can complete this task in order to move forward with your membership plan.
A lot of plugins in general, let alone membership plugins, don't have this convenience built right in. This makes setting up a membership site very easy. And, in the end, you will know you haven't missed a thing.
** Where is my option to enable a coupon? Is this missing because I have not setup my payment gateways?
Other Options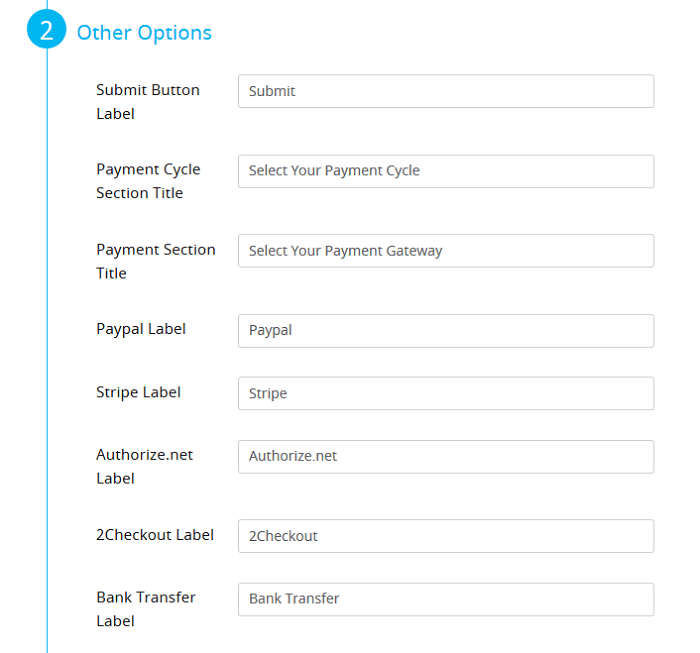 The next section, labeled Other Options, allows you to configure the labels that may appear throughout your membership website.
For example, define the following:
Submit Button label
Payment Cycle Section and Gateway
Specific payment gateway labels such as PayPal and Stripe
Payment Mode Selection Title
Semi-Automatic and Automatic Subscription labels
In addition, you can customize the payment summary text that displays to customers once they have registered for your membership program.

Include the plan name, amount, and discount amounts if applicable, as well as the payable amount and trial amount.
**Where is the Submission Redirect to dropdown? Is this missing because I have not set up payment gateways? My pages were automatically created by ARMember, but are not appearing in the Setup Wizard
Styling & Formatting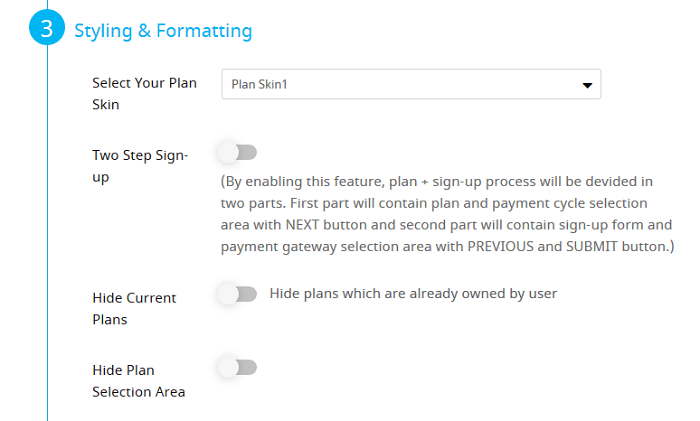 The first part of the Styling & Formatting section lets you choose from one of six plan skins. This helps you customize the look of your membership site.
Next, determine whether to enable a two-step signup process, choose to hide plans already owned by an existing customer, and even decide whether to hide the plan selection area.
As you scroll down, you will notice more options to define concerning the position of your plan selections, the payment gateway skin, the content width, and form position.

In addition, you will be able to determine the layouts for your plans, payment cycles, and payment gateways.

In the last section, change fonts associated with the plan title, description, price, and summary. In addition, assign different colors (using the intuitive color picker) to a variety of plan titles, as well as the membership plan's background.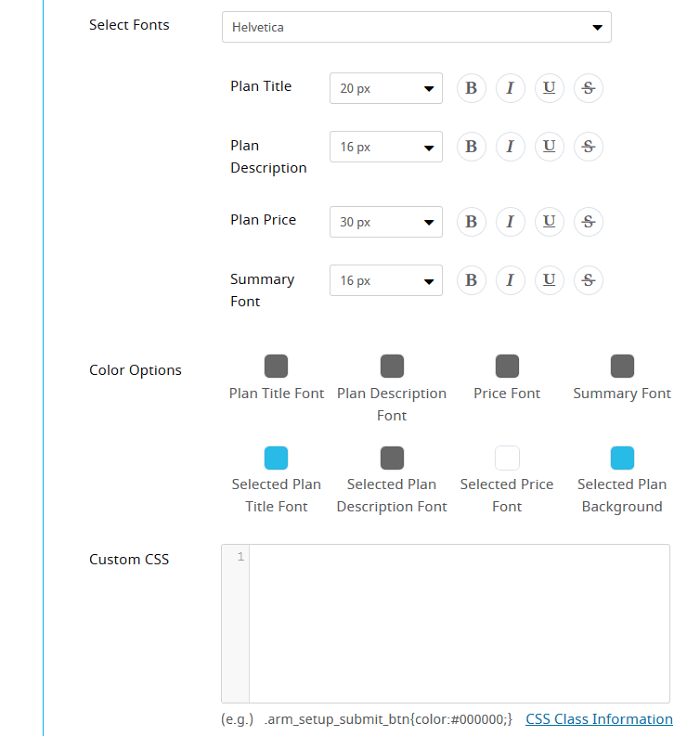 You will also notice there is also a section for custom CSS is you are looking for a more customized look.
ARMember allows you to preview your membership plan setup before saving, to ensure that everything looks perfect: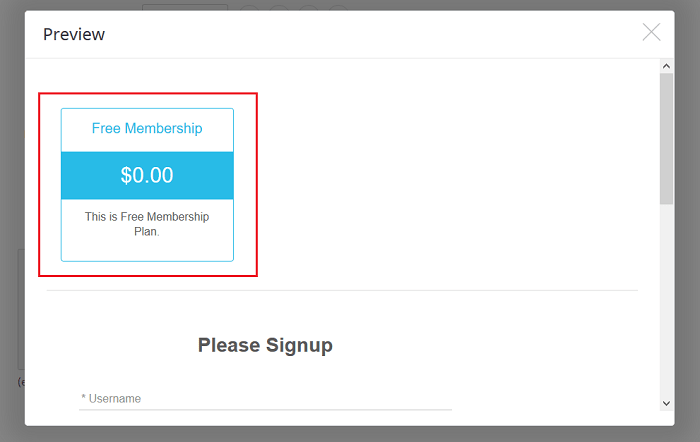 If you have multiple plans available, they will appear in the Preview section.
In addition, as you scroll down, you will see the entire signup form…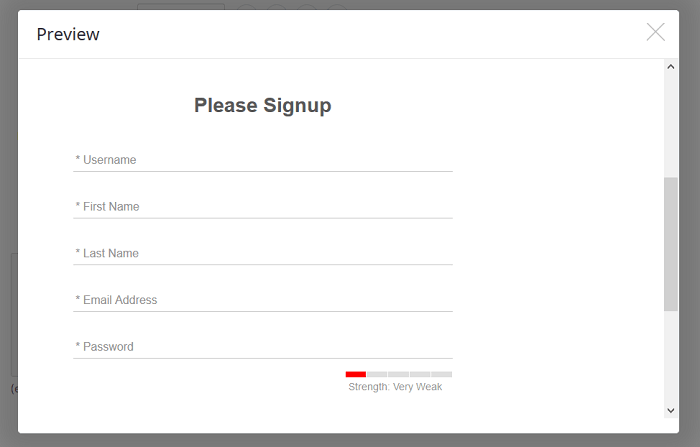 …and the Payment Summary, complete with payment options is they have been configured, and the option to apply a coupon code if applicable: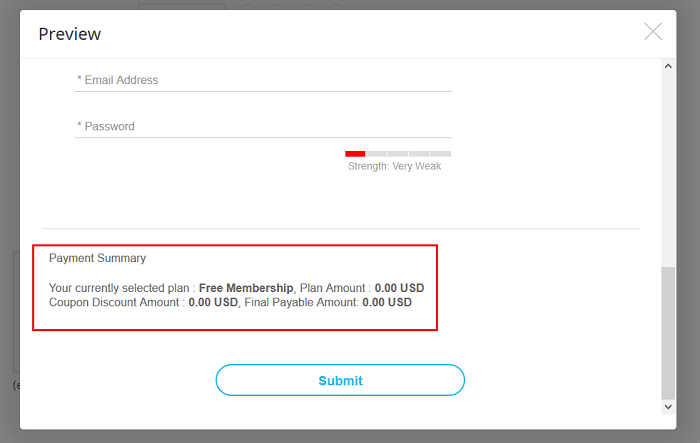 Create Your Membership Plan
After you have followed all of the Setup Wizard steps, simply select Save. You will automatically be redirected to the top of the screen where you will see the generated shortcode that is associated with your membership plan creation.

Click on the shortcode to automatically copy it, and simply paste it into your website wherever you want site visitors to see that you have a membership plan available.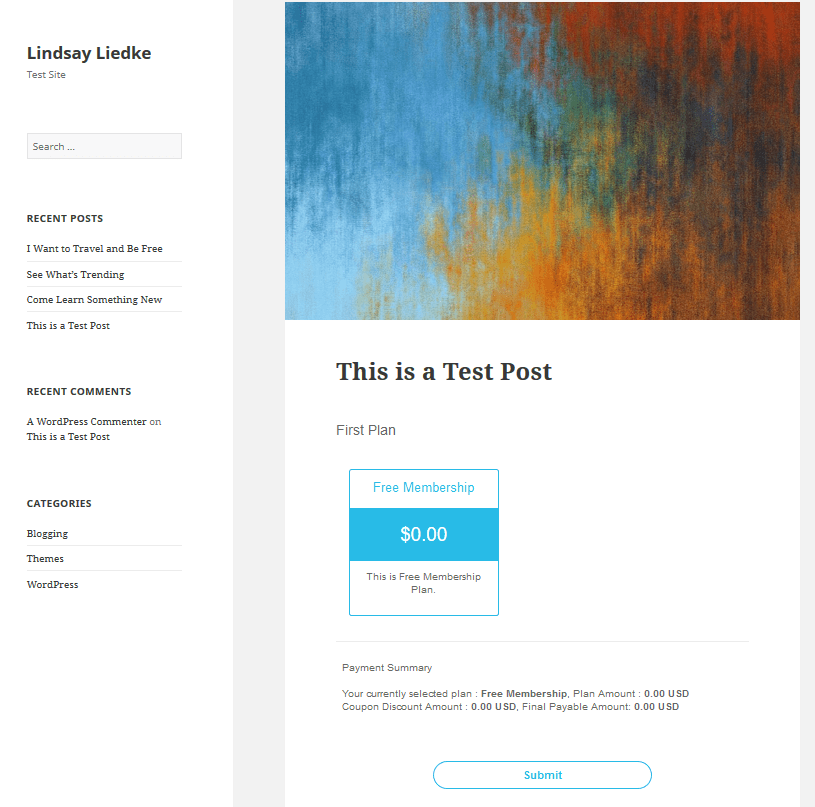 As you can see, after pasting the shortcode into one of my website's existing posts, the availability of the free membership plan automatically appears.
Final Thoughts
In the end, ARMember is poised to be one of the most powerful membership plugins on the market. From just the Setup Wizard itself, I can see that ease of use, customization, and feature set are some of the things the creators of ARMember did not want to sacrifice.
If you are considering setting up a membership website, and turning your WordPress site into a business itself, rather than just utilizing it to build a business, give ARMember a try. You will not be disappointed.
Have you used ARMember's Setup Wizard to start a membership website? I would love to hear all about it in the comments below!